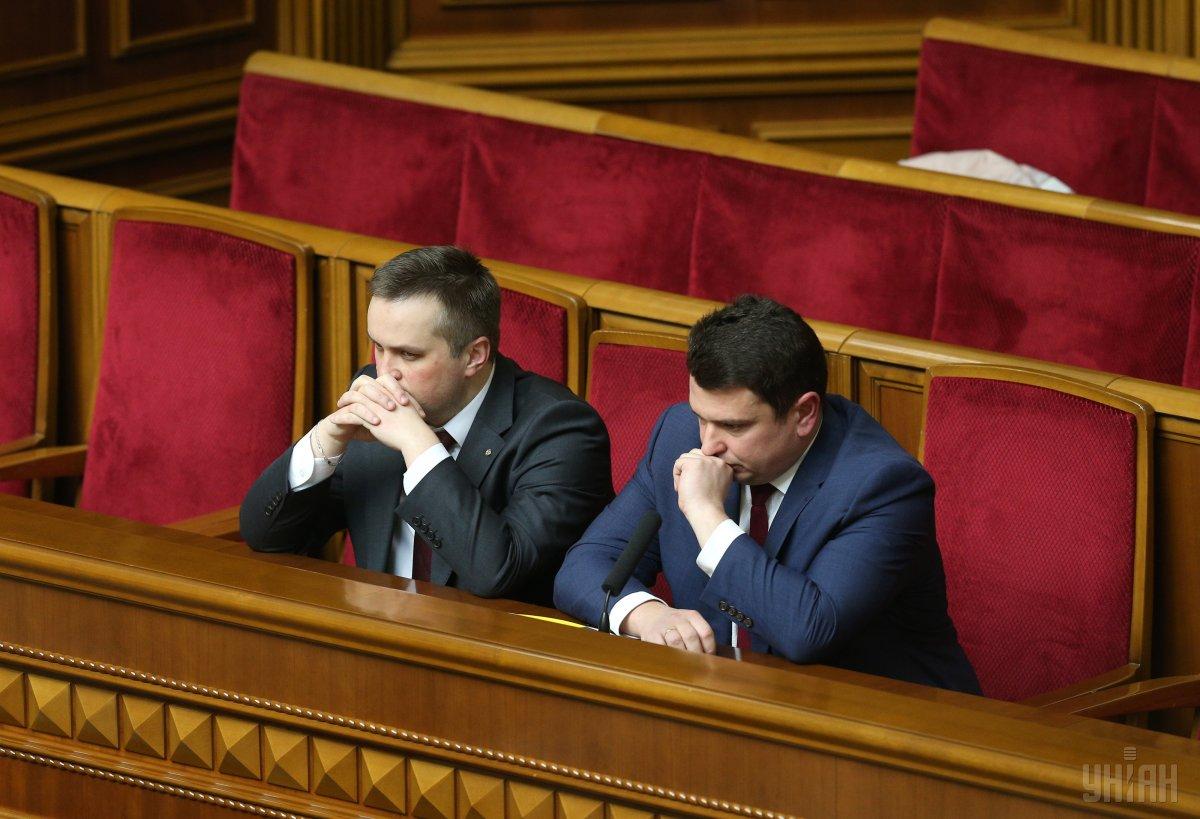 Photo from UNIAN
Head of the Specialized Anti-corruption Prosecutor's Office (SAPO) Nazar Kholodnytsky said that the investigation launched by the National Anti-corruption Bureau of Ukraine back in March 2016  into shady defense deals, seriously slowed down starting September 2016, while detectives argued that the case had no prospects.
"The information that we possess as procedural supervisors and what we see in the case file was sufficient to understand what was actually done - this is about the case of Kharkiv Armored Plant, where we first heard about Optimumspetsdetal LLC," Kholodnytsky said Wednesday, March 13, speaking at a meeting of the Interim Investigation Commission of the Verkhovna Rada probing reports on embezzlement in the Armed Forces of Ukraine and undermining the state's defense capability from 2004 to 2017, according to an UNIAN correspondent.
Read alsoEmbezzlement in Ukraine defense sector: NABU director speaks of "large amount of work" done in probe
Kholodnytsky said NABU detectives registered the case on March 2, 2016.
"The essence of the alleged crime was in fictitious supplies to the Kharkiv Armored Plant by a number of companies, including Optimumspetsdetal, spare parts and components worth a total of UAH 56 million," he said, adding that for the first six months, the investigation was moving actively and confidently.
"Starting September 2016, the investigation slowed down significantly as detectives sharply lost interest in the probe. One day in October 2016, the detectives didn't even come to a court hearing to support their own petition for obtaining temporary access to certain objects and documents, so the court dismissed it," he said.
Kholodnytsky said that a letter was sent to the deputy NABU director, which indicated a significant reduction in the intensity of the investigation by NABU.
Read alsoLutsenko: FSB blocks schemes for delivering military hardware components to Ukraine
"During this period, over three years more than 20 meetings were held regarding this case, but the position [of NABU] remained unchanged – the case has no prospects, there was need or time to conduct investigation, and in general we will work when we will see guarantees that this case will be forwarded to court," added the head of SAPO.
As UNIAN reported earlier, U.S. Ambassador to Ukraine Marie Yovanovitch has called on the Ukrainian authorities to replace chief of the Specialized Anti-corruption Prosecutor's Office (SAPO) Nazar Kholodnytsky over the loss of trust.
"To ensure the integrity of anticorruption institutions, the Special Anticorruption Prosecutor must be replaced. Nobody who has been recorded coaching suspects on how to avoid corruption charges can be trusted to prosecute those very same cases," she said March 5.
The ambassador also added that corrupt officials should be investigated and prosecuted.
A year ago, on March 30, 2018, Ukraine's Prosecutor General Yuriy Lutsenko and Director of the National Anti-corruption Bureau of Ukraine (NABU) Artem Sytnyk filed a motion at the High Qualification Commission to dismiss Kholodnytsky.
On July 26, 2018, the High Qualifications Commission decided not to dismiss Kholodnytsky, resorting to a reprimand.