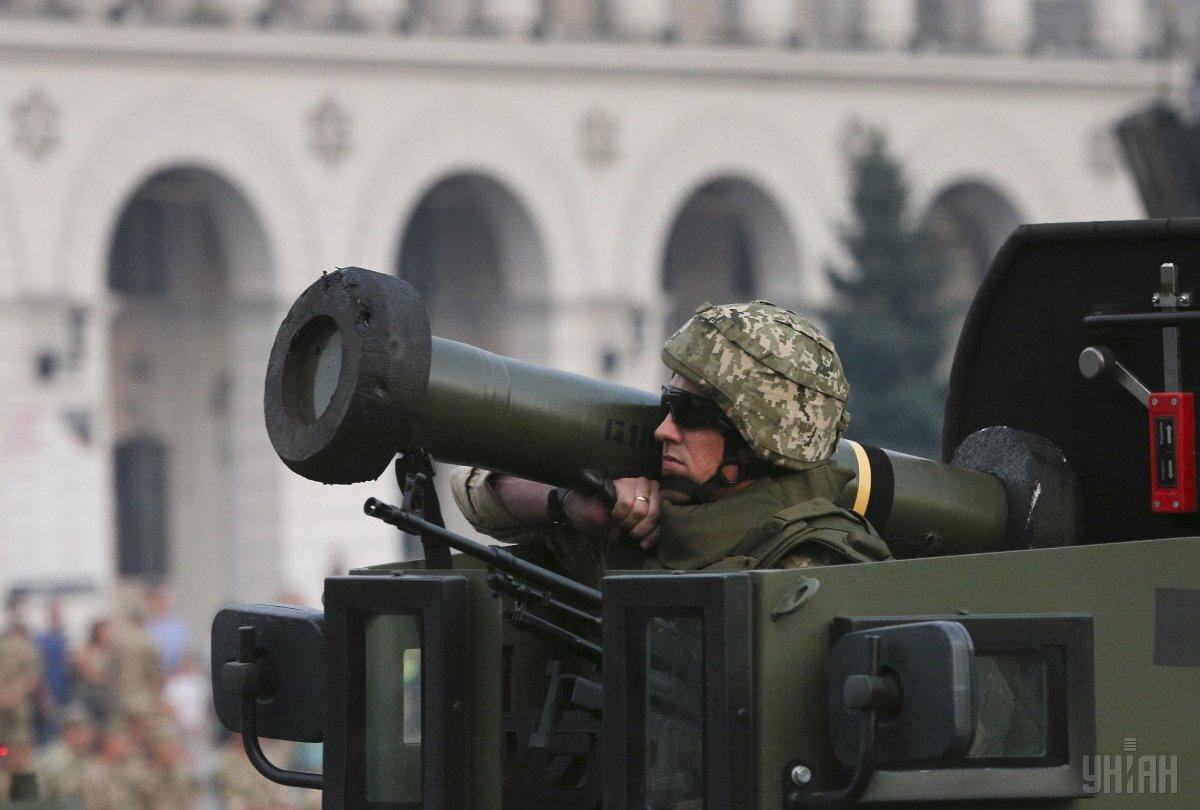 Ukraine plans to get a new batch of U.S. anti-tank systems / Photo from UNIAN
Ukrainian President Petro Poroshenko has instructed Defense Minister Stepan Poltorak to accelerate talks on the procurement of a new batch of Javelin anti-tank missile systems from the United States.
"Our capabilities of countering the enemy will increase significantly after [Ukraine's] Armed Forces receive Bayraktar drones," Poroshenko said on March 20 during a working tour of Khmelnytsky region, where he attended a test flight of Turkish UAVs, according to the presidential press service. "They say the delivery of U.S. Stinger systems to Afghanistan once became a turning point in the Soviet Union's reckless campaign in that country. I believe that the Turkish military drones, American Javelin systems, other equipment supplied by our partners, as well as locally manufactured military equipment will significantly increase the costs of the Kremlin's explicit aggression against Ukraine."
Read alsoUkraine could receive another batch of Javelins – Volker
The president praised successful tests of a Bayraktar drone, which hit the target with less than a one-meter error.
"I am instructing the Chief of General Staff, the Minister of Defense to take all the necessary measures to speed up the training of Ukrainian soldiers [to fly Bayraktar UAVs], including in Turkey. The whole cycle of putting [the drones] into service [at the army] should be completed as soon as possible and I should be informed when the strike drones reach the front line [in Donbas]," he said. "The same will have to be done with the Javelin anti-tank complexes. I am instructing you, Mr. Minister [Stepan Poltorak], to speed up negotiations on new purchases from our American partners."
The president assured that the work to put into operation new armaments, including missiles, would continue.
As UNIAN reported, late in 2017, the U.S. Donald Trump Administration decided to sell lethal weapons, including Javelin systems, to Ukraine. On March 2, 2018, the U.S. Department of State approved the sale of 210 Javelin missiles and 37 launchers to the tune of about US$47 million.
On April 30, 2018, Poroshenko announced that the Javelins had arrived in Ukraine. On May 22, 2018, Ukraine tested the systems.