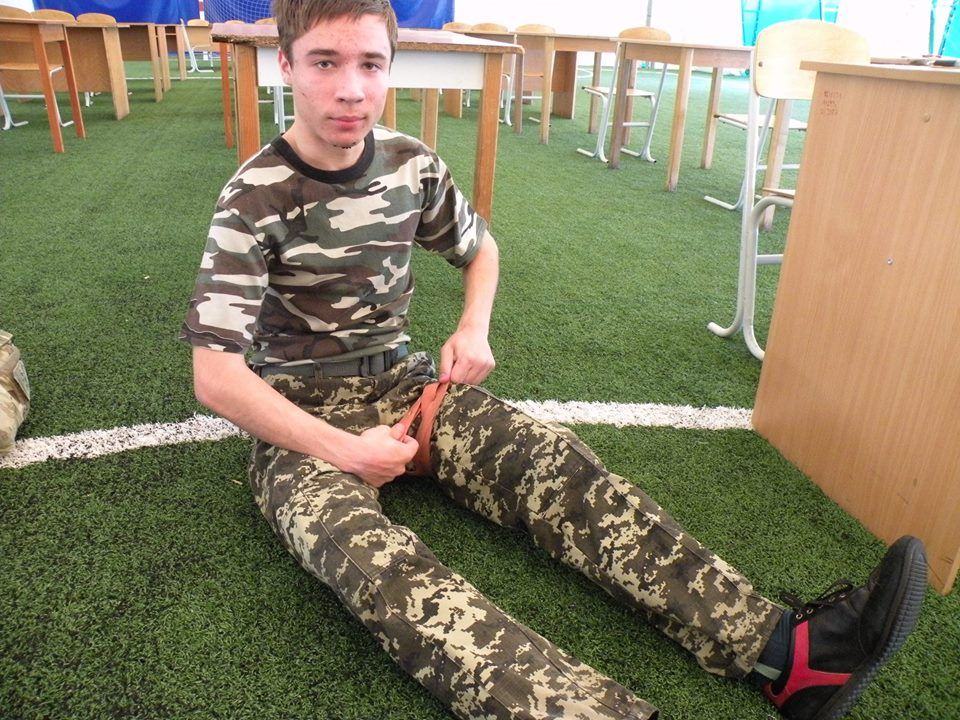 Pavlo Hryb / Ihor Hryb's Facebook account
Ihor Hryb, the father of the illegally convicted Ukrainian national Pavlo Hryb, stresses that his son requires an urgent surgical intervention, otherwise there is a risk of internal bleeding that will lead to his death.
"For Pavlo, it's not important whether it's a year or two," Ihor Hryb told Pryamiy TV channel.
"If he stays there now and if he's denied surgery, he'll  die."
Read alsoU.S. State Department condemns Russia's sentence of Ukrainian political prisoner Pavlo Hryb
He added that Russian authorities had been properly informed of the grave dangers of Hryb's medical condition and of the need for an urgent surgery.
A Ukrainian Professor traveled to Russia to explaine to Russian doctors, law enforcers, and others the threats of the lack of medical assistance.
He also added that Pavlo had gone on a hunger strike to receive at least minimal medical assistance.
"The portal hypertension syndrome is an incurable congenital disease that Pavlo has had since childhood. In simple words, it is a bouquet of diseases, a reverse vein that supplies blood, liver, spleen, stomach... In short, it is a bouquet," said Hryb.
Read alsoFM Klimkin calls on international community to exert pressure on Russia to release Hryb
He noted that because of this disease, Pavlo requires constant medical support, systemic diet, normal living conditions and, at the moment, a surgery that he should have been performed back in 2017 before the young man was abducted by the FSB from Belarus.
The boy's father added that there is a risk of internal bleeding that could lead to Pavlo's death.
"When you tell the Russian side about it, they listen and do nothing," Hryb stresses.
As UNIIAN reported earlier, the North Caucasian district military court has sentenced Ukrainian political prisoner Pavlo Hryb to six years in a penal colony for "promoting terrorism."
Pavlo Hryb was tried in Russia on trumped-up "terrorist" charges as investigators claimed he instructed an accomplice to set off an explosive device at a Russian schoolyard. He was just 19 when he was abducted by the FSB from Belarus on August 24, 2017, after going there to meet who he thought was a young woman he had chatted with online, and fallen in love with.