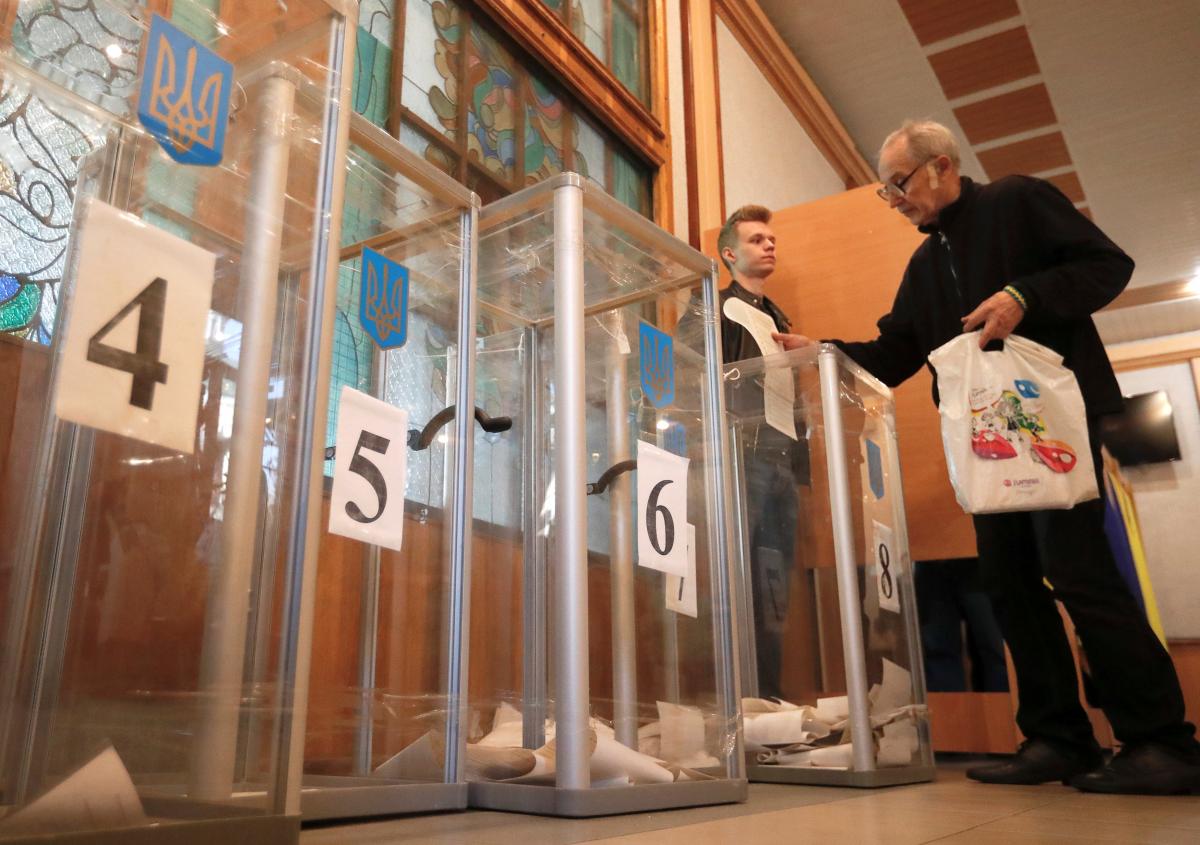 REUTERS
Ukraine's Central Election Commission (CEC) has announced the final voter turnout figure on the March 31 Election Day, saying 63.48% of voters went to the polls.
As many as 17,000,599 voters of the 26,770,419 citizens eligible to vote took part in the March 31 voting, CEC head Tetiana Slipachuk said.
Read alsoVoter turnout as of 20:00 Kyiv time on Ukraine Election Day exceeds 65%
This figure is higher than at the 2014 presidential elections when 60.29% went to the polls.
The highest voter turnout figures were recorded in Lviv region (68.88%), Volyn region (68.33%) and the city of Kyiv (67.99%). The lowest turnout was registered in Zakarpattia (46.99%), followed by Chernivtsi (56.07%) and Ukrainian-controlled districts in Luhansk region (56.77%).
As previously reported, National Exit Poll 2019 findings as of 20:00 Kyiv time on March 31 show that 30.6% of Ukrainians voted for presidential candidate Volodymyr Zelensky and 17.8% supported incumbent President Petro Poroshenko in the first round of the presidential election on March 31. Batkivshchyna Party leader Yulia Tymoshenko had 14.2% of the vote.