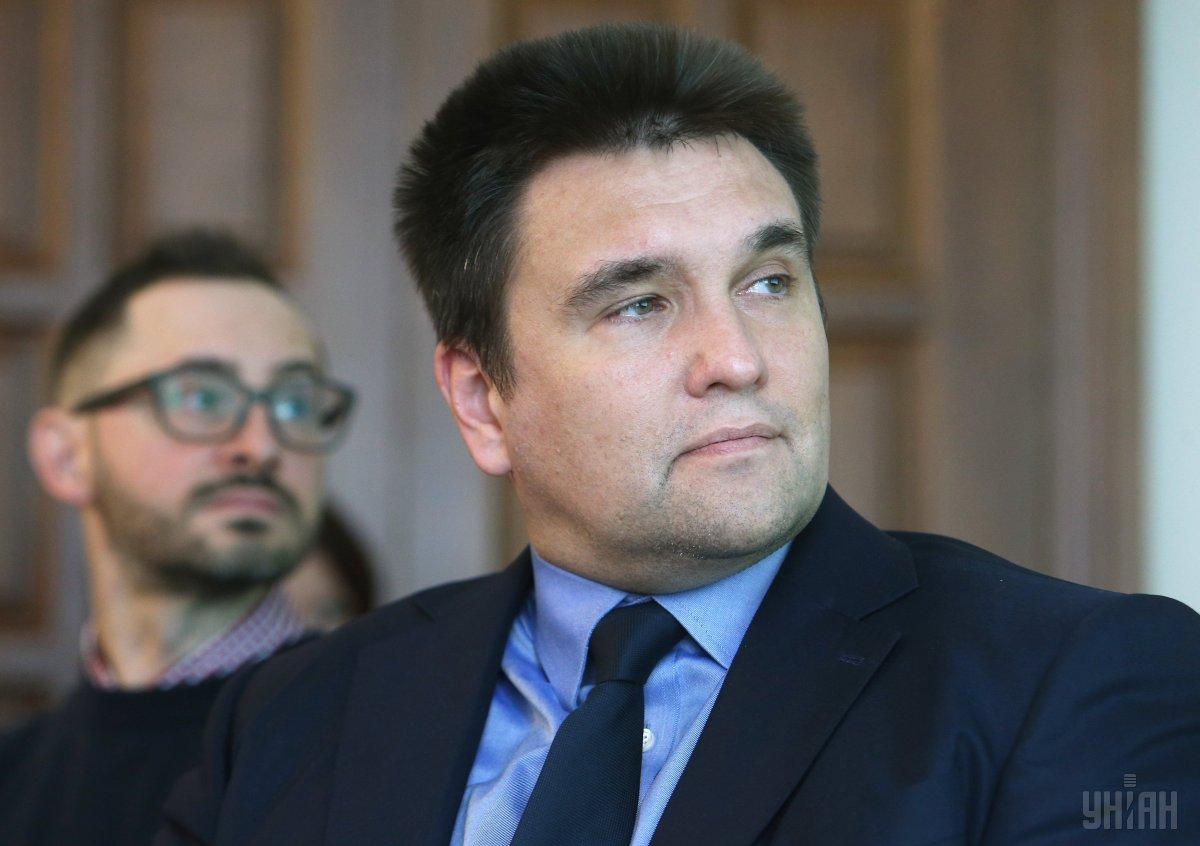 Photo from UNIAN
Ukrainian Foreign Minister Pavlo Klimkin says the package of measures agreed upon by NATO foreign ministers to support Ukraine in the Black Sea region contains confidential provisions.
"It's very important to me since we've been discussed this with NATO for four months. NATO won't be asking Russia what we should do together and what we should do in the Black Sea. We will just do it. No one will be asking and telling: this you can do, and this you can't," Klimkin told journalists in Kyiv on April 5.
Klimkin recalled that the adopted package of NATO measures to support Ukraine in the Black Sea provides for the surveillance, military presence, as well as support for the Ukrainian Navy and coastal defense.
Read alsoNATO Foreign Ministers agree to enhance security in Black Sea region
"Crimea is Ukraine. So, the passage through the Kerch Strait must be free, while navigation in the Sea of Azov shall be carried out in line with the principles of international law. That is, no one will be asking [to allow] observation from the sea, air and space. Nobody will be asking about strengthening military presence and the planned drills. No one will be asking about the bigger presence of NATO naval forces. And nobody will be asking Russia regarding the development of the coastal defense and info exchange," he said.
"There are, of course, some confidential issues that I won't be talking about. But this is a very important package because it is substantial. These are not just political statements about supporting us," Klimkin added.
Read alsoKremlin concerned about NATO's Black Sea package statement
As UNIAN reported earlier, on April 4 in Washington D.C, Alliance member states agreed on measures to enhance security in the Black Sea region. NATO will continue to assist Ukraine and Georgia in the preparation of naval and coast guard forces.
"We agreed a package of measures to improve our situational awareness. And to step up our support for both Georgia and Ukraine. In areas such as the training of maritime forces and coast guards. Port visits and exercises. And sharing information. This will build on our already close cooperation,"  NATO Secretary General Jens Stoltenberg said.