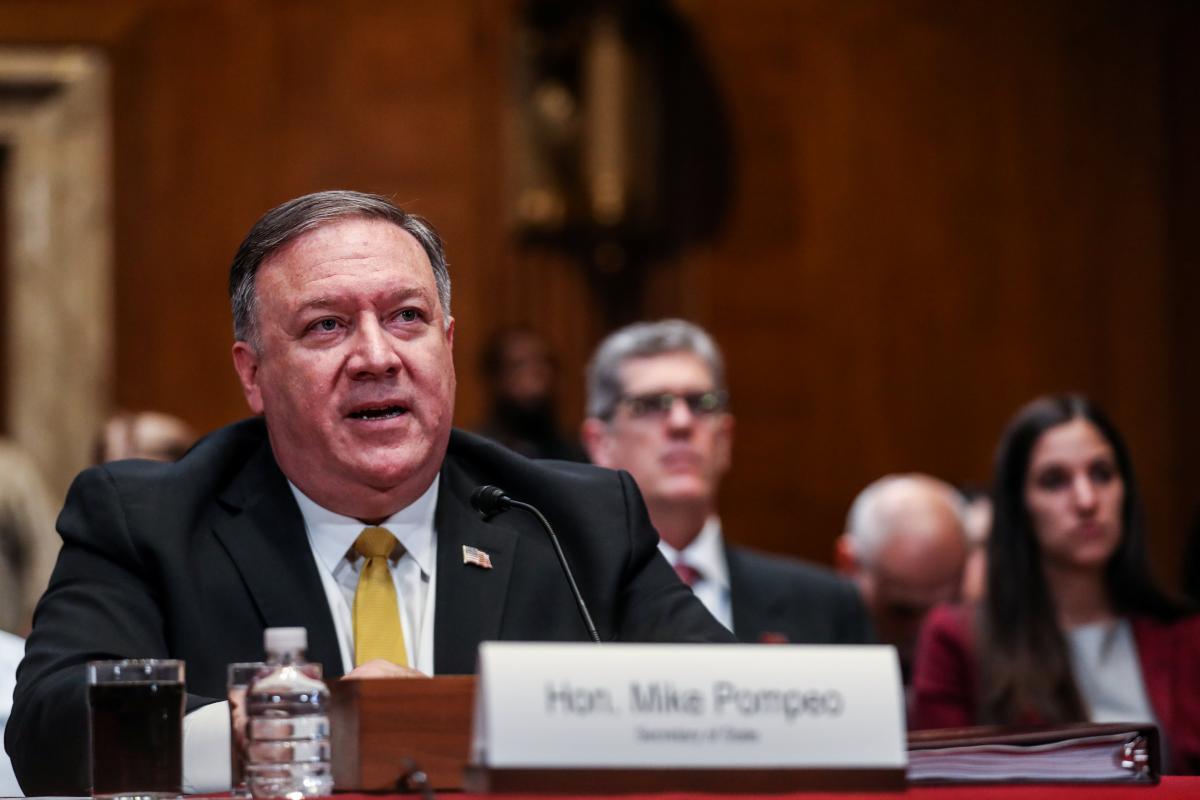 REUTERS
U.S. Secretary of State Mike Pompeo has urged not to compare the situation with the recognition of the Golan Heights as the territory of Israel and Russia's annexation of Crimea.
"These two situations could not be more starkly different. Israel ended up with the Golan Heights as a result of it having been attacked. They were under defense. And they defended themselves. And they retained that terrain to continue to defend themselves from the murderous regimes in Syria," he said at a hearing in the U.S. Senate.
"Russia, on the other hand, wasn't under defensive. Russia chose at their own moment a time to go seize land from a people that posed no threat to them whatsoever," Pompeo said.
Read alsoPompeo calls on Russia to return occupied Crimea to Ukraine
As UNIAN reported earlier, U.S. President Donald Trump on March 25 recognized the Golan Heights as Israeli territory in an election boost for Israeli Prime Minister Benjamin Netanyahu, as his chief political rival sought to appear as a better alternative to lead Israel.
Israel took the Golan Heights from Syria in the closing stages of the 1967 Six-Day War.
UNIAN memo. Russia annexed Ukraine's Crimea in March 2014 after its troops had occupied the peninsula. An illegal referendum was held for Crimeans to decide on accession to Russia. De-facto Crimean authorities reported that allegedly 96.77% of the Crimean population had voted for joining Russia. On March 18, 2014, the so-called agreement on the accession of Crimea and the city of Sevastopol to Russia was signed in the Kremlin. The West did not recognize the annexation in response to which sanctions against Russia were introduced. Ukraine's parliament voted to designate February 20, 2014, as the official date when the temporary occupation of Crimea began.