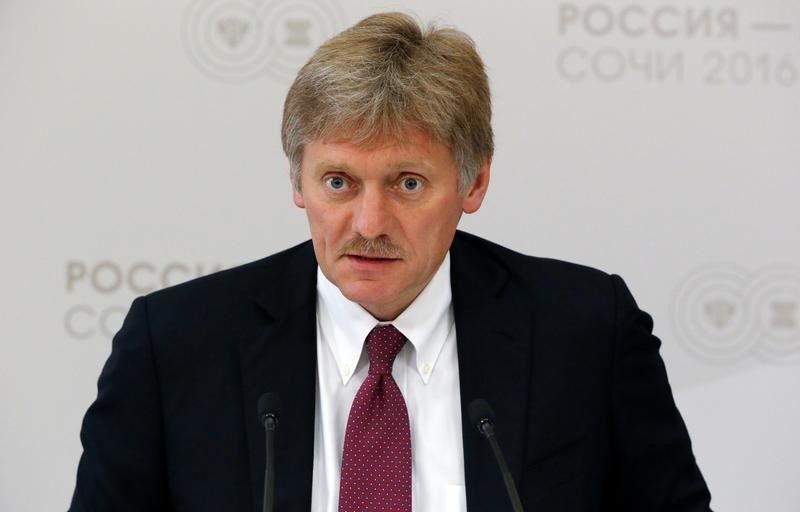 REUTERS
Russian President Vladimir Putin's spokesman Dmitry Peskov has commented on billboards posted in Ukraine pending a run-off between incumbent Ukrainian President Petro Poroshenko and his rival Volodymyr Zelensky; the billboards depict a face-off between Poroshenko and Russian President Vladimir Putin.
"We choose Putin, but as for the Ukrainians – let's wait and see," he said, when asked by journalists how the Kremlin refers to the fact that Poroshenko uses Putin's portrait in his election campaign, according to an UNIAN correspondent in Russia.
As UNIAN reported earlier, the billboards produced by Poroshenko's Election Campaign HQ where the incumbent president is shown facing Russian President Vladimir Putin with a caption saying, "Life-Changing Choice," caused a backlash in media and social networks, including over the use of the images of foreign nationals in advertisement during the campaign. Some even suggested the billboards were part of black PR efforts aimed against Poroshenko.
On April 9, Poroshenko's HQ said in a statement that the Poroshenko vs Putin billboards are an official advertising product paid for from Poroshenko's campaigning fund.
Poroshenko's HQ added the message conveyed by the ad was to remind the country that a "strong president and supreme commander" is needed in the face of parlous external challenges.