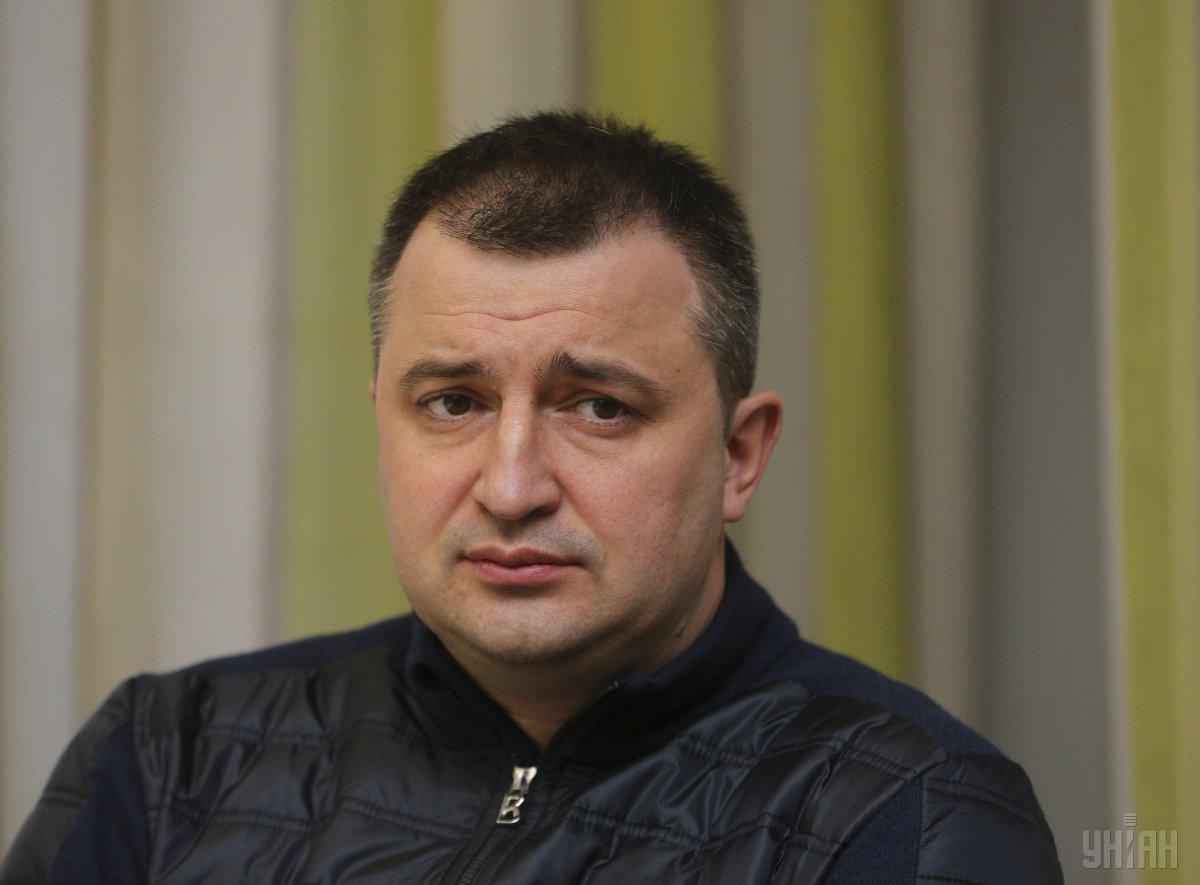 Photo from UNIAN
Deputy chief of the Ukrainian Prosecutor General's Office (PGO) Department of International Legal Cooperation, Head of the Criminal Procedural Management Department Kostiantyn Kulyk has denied Ukrainian President Petro Poroshenko's allegations that the prosecutor met with Ukrainian businessman Ihor Kolomoisky and his team in Israel and Austria.
"I have not met any of them," Kulyk said on the Pravo na Vladu (Right to Power) TV show on Thursday evening.
"As for Israel. I went to the doctor who was in an intensive care unit with my child, and he continued the treatment there. The second trip was to Vienna, it was [Ukrainian businessman Dmytro] Firtash's interrogation as part of an international mandate," he said.
Poroshenko said during the TV show that Kulyk "had received an order" from oligarch Ihor Kolomoisky to accuse the incumbent president of meddling in a probe into fugitive oligarch Serhiy Kurchenko's case.
As UNIAN reported earlier, Kulyk on Thursday accused Poroshenko, officials from his administration, some Members of Parliament from the Bloc of Petro Poroshenko parliamentary faction and PGO senior prosecutors of meddling in a probe into the Kurchenko case where the incumbent president's allies are involved.
Kulyk said he had learnt about the circumstances that indicate that officials from the Poroshenko Administration and PGO senior officials assisted ex-president Viktor Yanukovych's criminal organization.
Kulyk announced at a press conference on Thursday that the Ukrainian president, representatives of his administration, MPs from the Bloc of Petro Poroshenko faction Ihor Kononenko, Oleksandr Hranovskiy, Valeriy Davydenko, Prosecutor General's deputies Yevhen Enin and Anzhela Stryzhevska and other PGO officials had allegedly meddled in the investigation of several episodes of that case.
On March 28, the PGO said the investigation into the Kurchenko case was over.