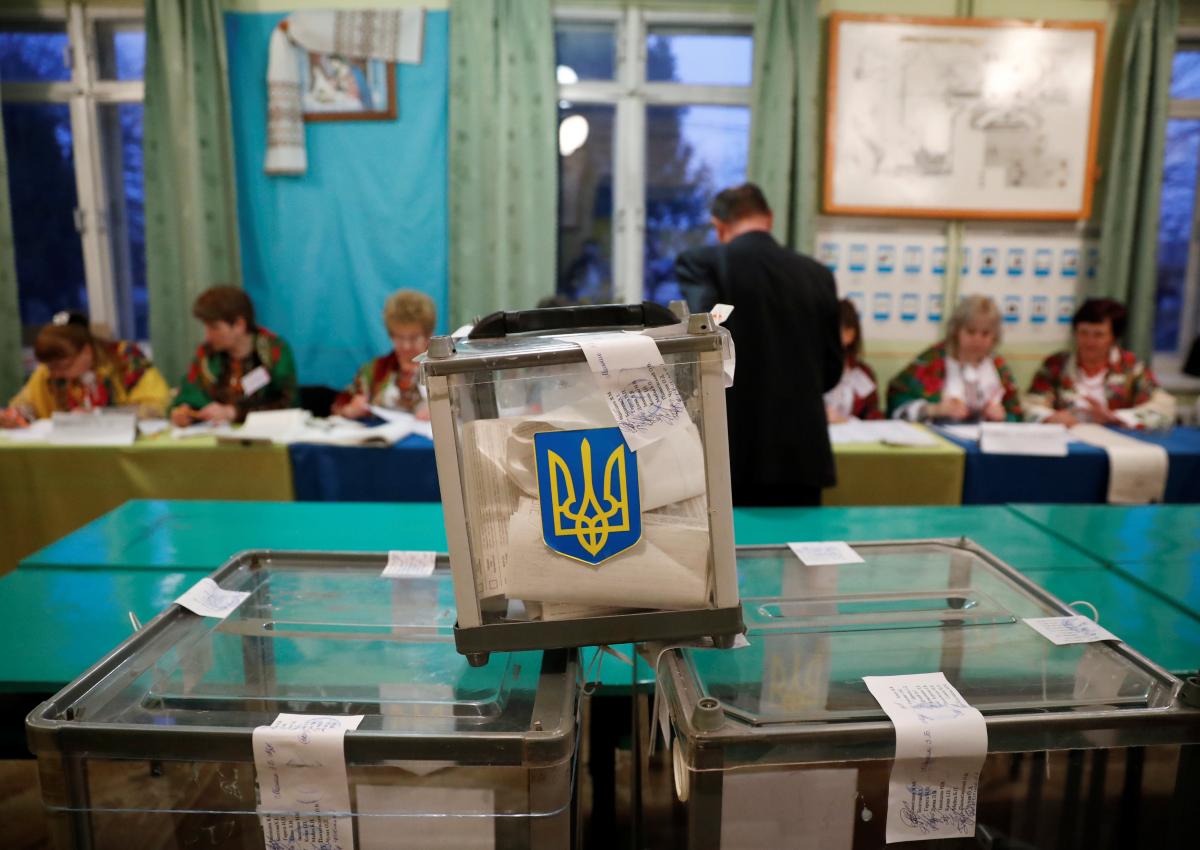 REUTERS
Ukrainians are now electing their president in the second round of the vote on April 21, 2019.
Polling stations opened at 08:00 Kyiv time on April 21; they will work until 20:00 Kyiv time on the same day.
Read alsoPoroshenko says he's ready to accept any April 21 vote result
The voting is under way in 200 constituencies where 29,982 election commissions have been created.
In total, about 30.3 million people are on the voters' lists. Of them, 325,600 voters changed the place of voting for the runoff.
Voting at the polling sites abroad began earlier: polling station #900001 at the Ukrainian Embassy in Australia opened at on Saturday at 23:00 Kyiv time on Saturday, April 20.
As UNIAN reported, the first round of the presidential election in Ukraine took place on March 31. According to the results of the vote, incumbent President Petro Poroshenko was supported by 15.95% of voters, while Volodymyr Zelensky won the first round with 30.24%, they are now competing in the second round.