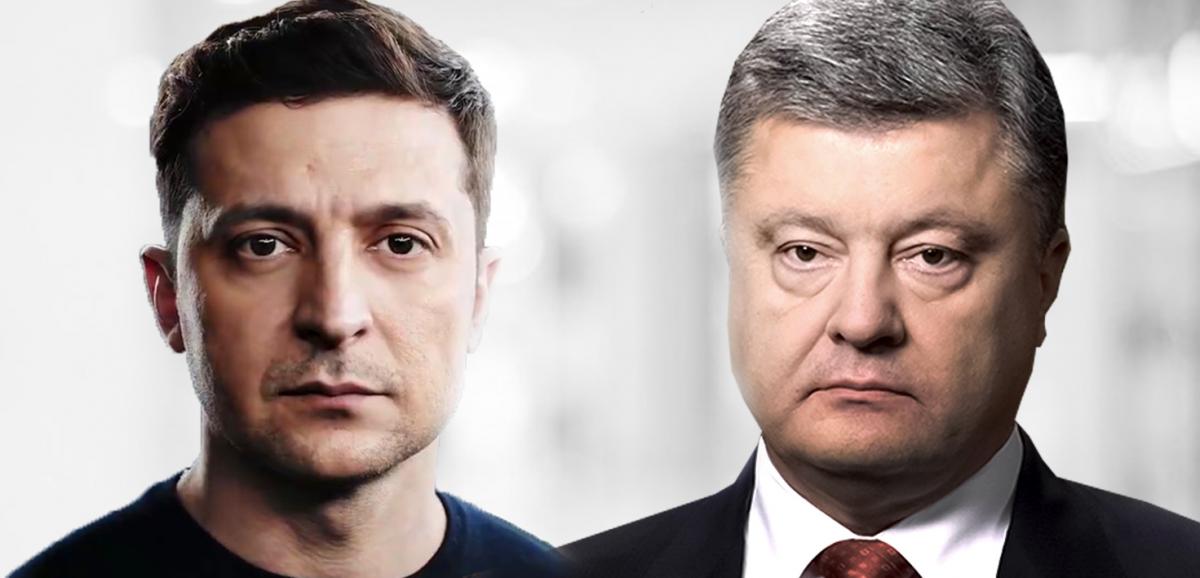 Zelensky is ahead of Poroshenko / Image from UNIAN
Some 73.2% of voters supported presidential candidate Volodymyr Zelensky, while 25.3% voted for incumbent President Petro Poroshenko, according to results of the National Exit Poll 2019 project as of 18:00 Kyiv time, an UNIAN correspondent reported.
The poll was conducted by the Ilko Kucheriv Democratic Initiatives Foundation, Kyiv International Institute of Sociology and the Razumkov Center during the runoff vote on April 21. Its results were announced at a press conference in Kyiv.
An update on findings of the National Exit Poll as of 20:00 Kyiv time will be issued at 22:00 Kyiv time.
Read alsoCEC updates: Turnout in runoff election grows to 45.32% as of 15:00 Kyiv time
The National Exit Poll was sponsored by the Enhance Non-Governmental Actors and Grassroots Engagement "ENGAGE" activity, funded by U.S. Agency for International Development (USAID), and implemented by Pact in Ukraine, the Delegation of the European Union to Ukraine, the International Renaissance Foundation, the Embassy of Canada in Ukraine.
The field stage of the National Exit Poll 2019 project was handled by two Ukrainian sociological companies – Kyiv International Institute of Sociology (KIIS) and the Razumkov Center. The general population of the exit poll are voters who voted at polling stations throughout Ukraine, except for special polling stations for the military, in prisons and hospitals, embassies and in Russia-occupied areas.
The poll was held at 300 polling stations (150 sites for KIIS and 150 for the Razumkov Center). During the first round of the presidential election, the poll was conducted at 400 polling stations.
The sample was developed to be representative for Ukraine in general and for its four geographical areas (the west, the center, the east, and the south).
Two or three interviewers worked at each polling station; in total, there were about 750 specially trained interviewers. About 13,000 voters were planned to be interviewed.
The statistical margin of error, taking the design effect into account, does not exceed 1.3%, but there are still errors that depend on various factors.
Zelensky was supported by 30.24% in the first round, while 15.95% voted for his rival, Petro Poroshenko, the incumbent president of Ukraine.