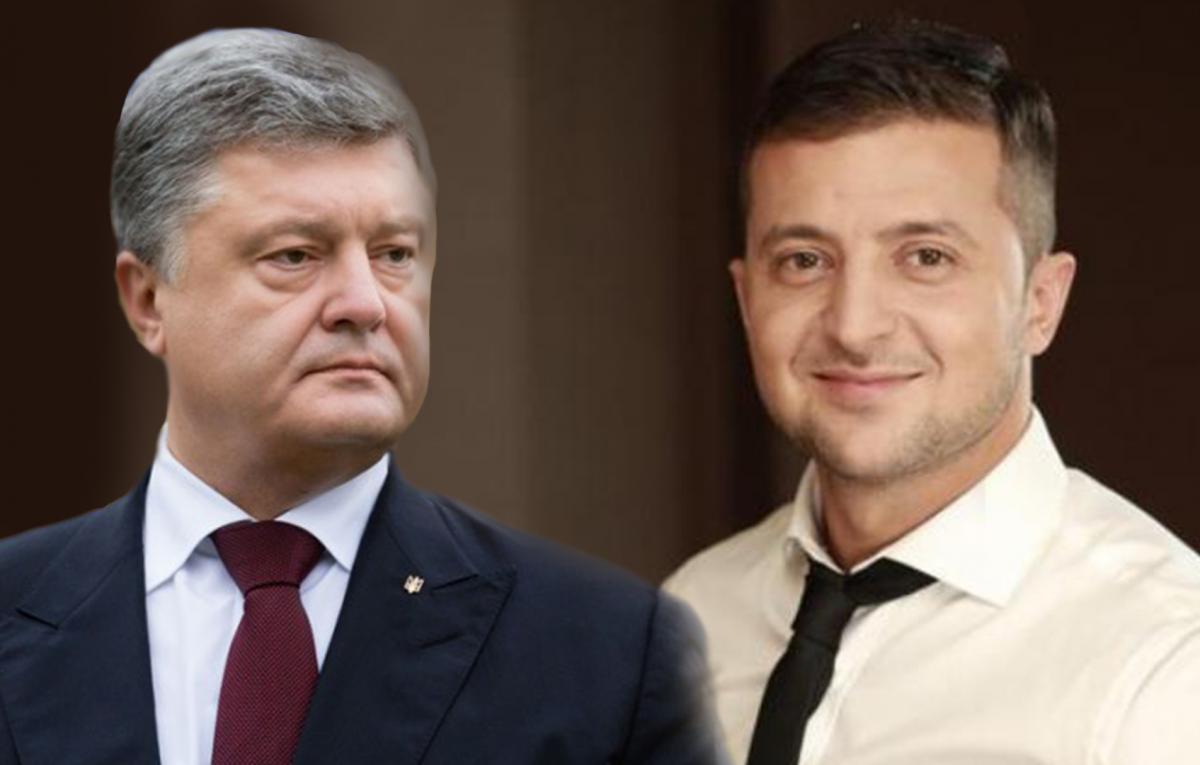 Zelensky (right) is in the lead / Image from UNIAN
Presidential candidate Volodymyr Zelensky leads with 72.7% in the presidential runoff in Ukraine, being followed by his rival, Petro Poroshenko, the incumbent president, with 27.3%, according to results of the TSN exit poll.
The TSN exit poll was conducted by the research companies Kantar TNS and Info Sapiens on the order of Channel 1+1.
About 20,000 voted aged 18 and older were interviewed at the exit of 600 polling stations throughout Ukraine (except for special polling stations, abroad and in Russian-occupied areas).
The margin of error is no more than 0.7%.
Read alsoNational Exit Poll: 73.2% of voters support Zelensky, Poroshenko gets 25.3% of the vote
The research methodology was developed in accordance with international standards for holding exit polls, taking into account the many years of experience of employees of both companies in conducting exit polls during previous elections in Ukraine.
As UNIAN reported, findings of the TSN exit poll of Channel 1+1, which was held during the first round of the presidential election, said 30.1% voted for Zelensky and 18.5% supported Poroshenko on March 31.
According to the results of the first round officially established and announced by the Central Election Commission, 30.24% of voters supported Zelensky, 15.95% voted for Poroshenko.