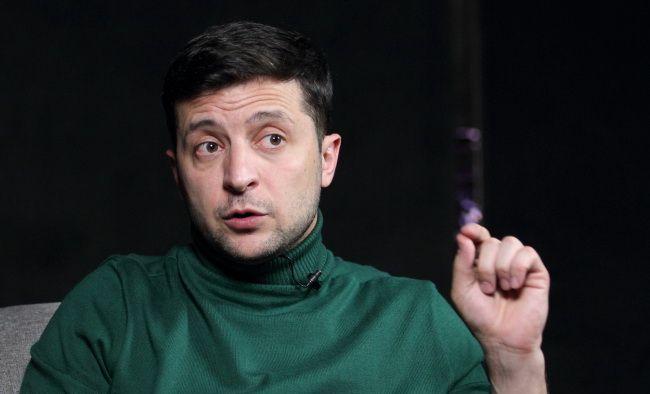 Screenshot
Presidential candidate Volodymyr Zelensky who is winning in the runoff election, according to recent exit polls, says the Minsk peace process on Donbas will be rebooted along with a reshuffle of Ukraine's envoys.
"We will continue the Minsk process, we will reboot it. I think we will have a personnel reshuffle. In any case, we will continue these Minsk talks," Zelensky said at a press conference at his campaign headquarters in Kyiv on Sunday, April 21, according to an UNIAN correspondent.
"We will go to the very end to have the fire ceased," he added.
Read alsoPoroshenko admits defeat, ready to congratulate Zelensky on victory
Zelensky also sees the return of Ukrainian hostages held in the Russian Federation and Russia-occupied Donbas as his No. 1 task.
"The most important thing is to return our fellow [citizens] alive ... I think to return all our prisoners, all prisoners of war, our sailors is the number one task for us — this is our task," he said.
He also said that he had communicated with the parents of the prisoners of war. "You know it is impossible to calmly react to this. I will do everything to return — I cannot promise, but I will do [everything] to return our people home. This is a priority task," he said.