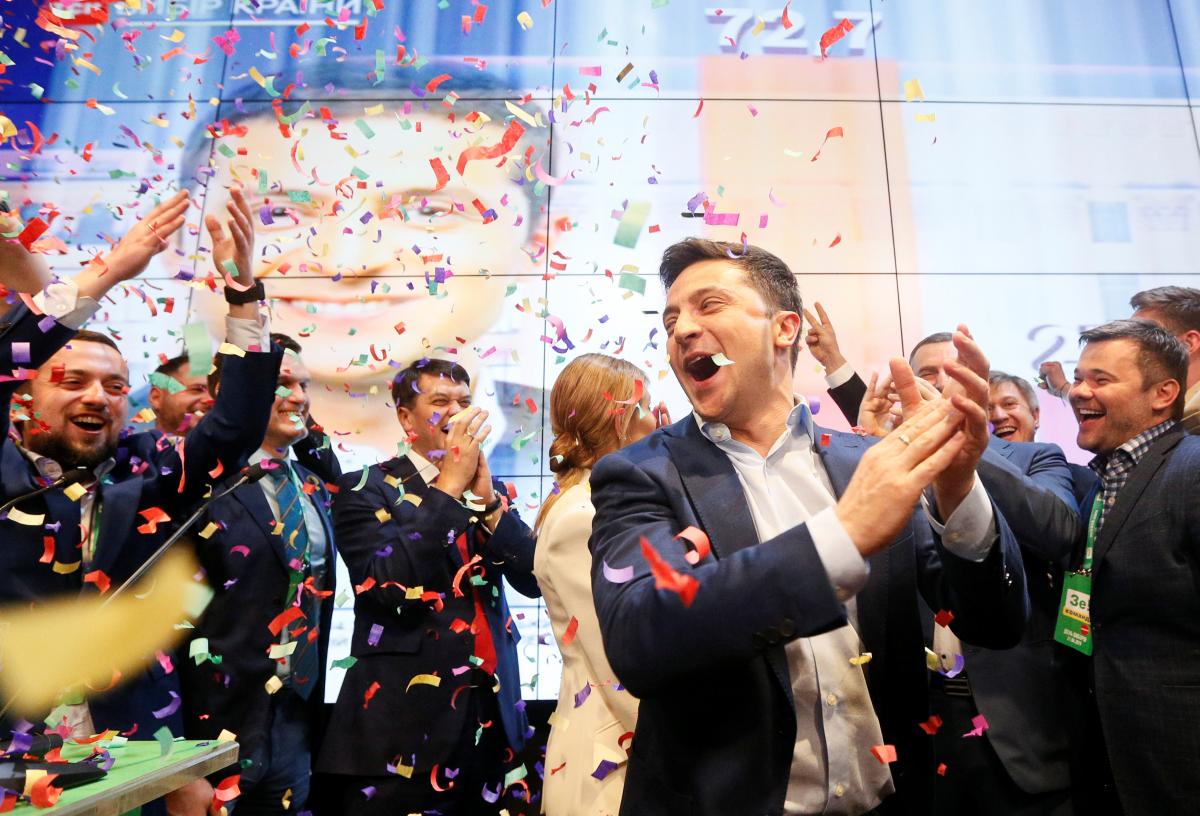 Volodymyr Zelensky / REUTERS
The Central Election Commission (CEC) has officially declared Volodymyr Zelensky as winner of the presidential race in Ukraine.
The commission on Tuesday, April 30, announced the conclusions based on the results of 100% of the protocols submitted by the local election commissions and processed by the CEC, according to an UNIAN correspondent.
Read alsoZelensky's election proves Ukraine is a healthy democracy. Putin hates that: The Guardian
CEC Chairperson Tetiana Slipachuk read out the final statistics of the vote and declared Zelensky winner of the election.
"Presidential candidate Volodymyr Oleksandrovych Zelensky, 1978, [who has] a higher education degree, lives in Kyiv, [is] an art director of Kvartal 95, has no party membership, nominated by the Servant of the People Party, has been elected president of Ukraine," she said.
Slipachuk also said the CEC had no claims that could revoke the results of the voting. The CEC received a document from all the appellate courts that there were no cases in their trial that could have any impact on the established vote results.
There were only two lawsuits lodged with the Sixth Administrative Court of Appeals, but they were rejected.
The official results were established based on the signed protocol on the results of the presidential election. The protocol was signed by 15 of the 16 CEC members (one was absent at the meeting), as well as by authorized representatives of two presidential candidates Volodymyr Zelensky and Petro Poroshenko.
According to the data released by the CEC, Zelensky received 73.22% of the vote (13,541,528 voters cast their ballots for him), while incumbent President Petro Poroshenko had 24.45% of the vote (4,522,450 voters). Some 2.31% of ballots were declared invalid.
Under the Law on Presidential Elections, the newly elected president shall acquire authority after taking the oath to the Ukrainian people at an official meeting in parliament, after which the CEC shall present him or her a mandate of the President of Ukraine.