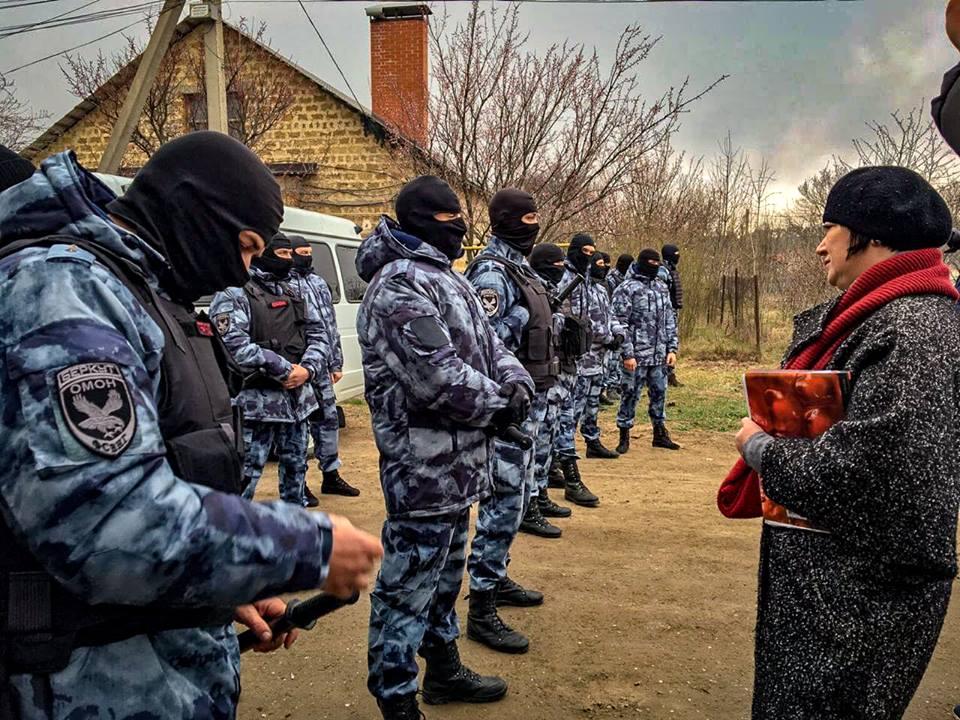 Anton Naumliuk
The Taganrog city court and Leninsky district court in Russia's Rostov-on-Don region on May 13 extended the custody period for seven defendants in the Simferopol's "Hizb ut-Tahrir case" detained during mass searches carried out in the occupied Crimea March 27.
According to Krym.Realii, Seyran Murtaza, Enver Ametov, Medzhit Abdurakhmanov and Rustem Sheihaliev, as well as Riza Izetov, Ruslan Suleymanov, and Shaban Umerov will remain in the pre-trial detention center until August 15.
"Everything was standard, according to a template: standard phrases about the need to extend the preventive measure and remand them in custody amid interrogation of 15 witnesses and a number of investigative measures underway. The only motion that was granted was to allow relatives to be present at the hearing," said lawyer Ayder Azamatov.
He added that the trial in Taganrog was held behind closed doors as the court claimed information was to be announced that could not be revealed to the public. However, other similar hearings in Rostov-on-Don were held transparently.
Read alsoRussia intensifies repression against Crimean Tatars to squeeze them out of Crimea: rights activists
FSB and prosecutors demanded to further keep the Crimean Tatars behind bars claiming they could "escape from the investigation and trial, threaten witnesses, destroy evidence" or "continue to engage in illegal activities that encroach on public safety."
At the same time, the prosecutors provided no proof to substantiate their claim.
Defense requested that the court rule house arrest.
The Crimean Tatar men deny charges, while one of the detainees, Shaban Umerov, said he deemed his transfer hundreds miles away from Crimea "deportation."
As UNIAN reported earlier, Russian law enforcers in illegally occupied Crimea on March 27 conducted massive searches in homes of 25 Crimean Tatars, having taken a number of detainees to the FSB office in Simferopol. The FSB press service claimed the searches were part of the investigation into the Hizb ut Tahrir organization, which is outlawed in Russia. Russian law enforcers later reported on the detention of 22 individuals. Three more Crimean Tatars have been detained in Russia's Rostov-on-Don. "Their houses were searched yesterday in their absence," NGO Crimean Solidarity reported on Facebook on March 28.
Hizb ut-Tahrir has not been banned in Ukraine.
Ukrainian diplomats are in contact with Ukraine's foreign partners over the new wave of repression against Crimean Tatars in the occupied peninsula on the part of the Russian Federation.
The European Union has called on Russia to stop putting pressure on Crimean Tatars in the temporarily occupied Crimea. The U.S., UK, and Poland have also addressed the issue, condemning repression, including searches and arrests, and other human rights abuse, and calling on Russia to release Crimean Tatar detainees.