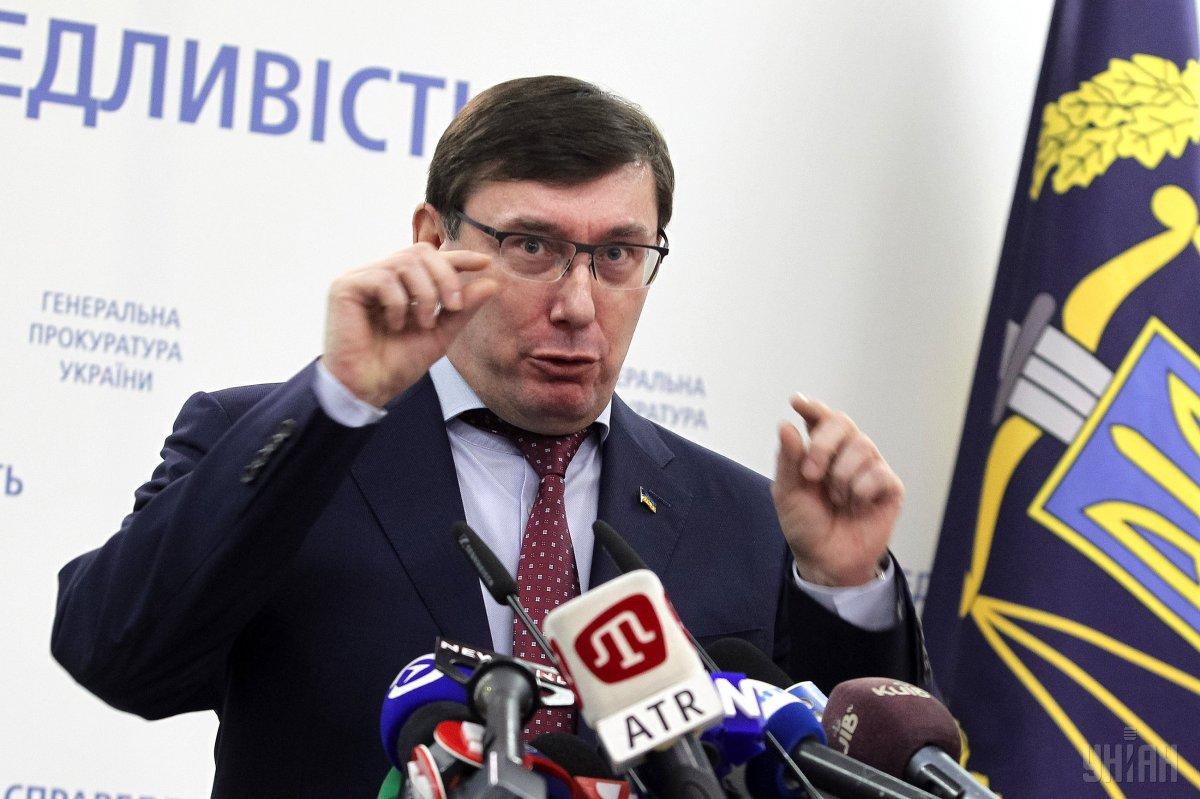 Photo from UNIAN
Ukrainian Prosecutor General Yuriy Lutsenko insists that citizens of the United States based in Ukraine rather than Ukrainian citizens meddled in the U.S. elections in 2016.
Speaking at a briefing in Kyiv on May 14 about U.S. media reports alleging that Ukrainians meddled in the U.S. electoral process three years ago, Lutsenko said: "I would not agree."
"My point of view is that the interference in the American elections came from the territory of Ukraine, but it was officials and citizens of the United States holding different posts in Ukraine," he said, according to an UNIAN correspondent.
Read alsoClinton-Ukraine collusion allegations 'big' and 'incredible,' will be reviewed, Trump says – media
Ukraine's chief prosecutor agreed that the U.S. citizens who tried to impact on the course of the presidential election campaign in the U.S. engaged citizens of Ukraine in their activities.
"Yes, that's true that they engaged our citizens who were favorites of the U.S. Embassy in their campaign to smear one of the presidential candidates. But these are U.S. law enforcers who should address this issue," Lutsenko said.
As UNIAN reported earlier, Prosecutor General Lutsenko told The Hill that the National Anti-corruption Bureau (NABU) and NABU Director Artem Sytnyk had allegedly meddled in the U.S. presidential election in 2016.
According to Lutsenko, the Prosecutor General's Office (PGO) of Ukraine launched a probe into the "leaks" of financial reports relating to Donald Trump's ex-campaign manager Paul Manafort during the 2016 presidential campaign with a view to allegedly influence the election in favor of the other presidential candidate, Hillary Clinton.
NABU denied such allegations, emphasizing that NABU agents did not collect or share any evidence of Manafort's allegedly unlawful activities because this is outside their authority.
On May 10, Sytnyk was summoned for questioning by the PGO as a suspect in criminal proceedings for his possible abuse of office over probable interference with the 2016 U.S. presidential election.