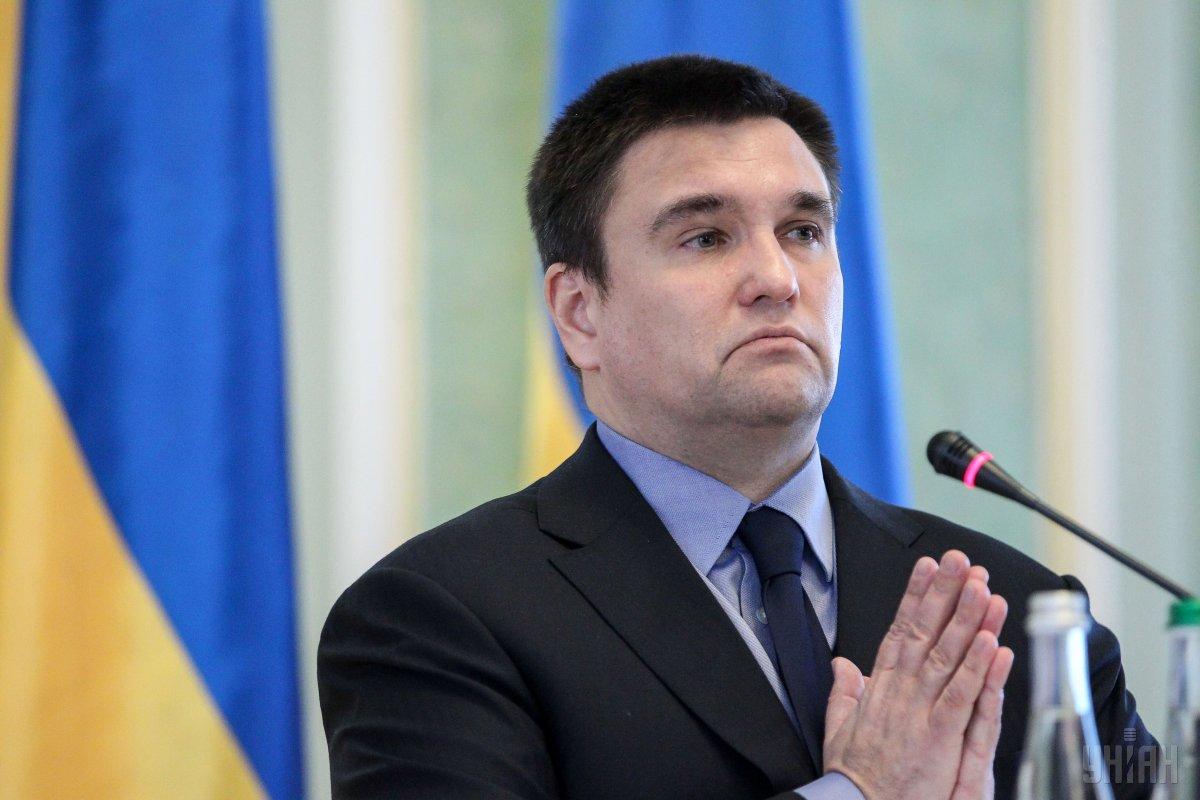 Pavlo Klimkin Photo from UNIAN
Ukraine's Minister of Foreign Affairs Pavlo Klimkin has drawn up a letter of resignation and plans to submit it to Ukraine's parliament and newly elected President Volodymyr Zelensky on Monday, May 20.
"As I promised, I've just written a letter of resignation. On Monday, on the day of [Zelensky's] inauguration, I will send it to the Verkhovna Rada and the new president of Ukraine," Klimkin said in a video address posted on Facebook on May 17.
Read alsoUkrainian FM Klimkin says his probable resignation in line with his political plans
"I think this is the right way to act – decently, in the right way from the point of view of a normal political culture, because, after all, we need it," the minister added.
"I informed the newly elected President of Ukraine about this beforehand. He should have the right to his foreign policy team, to build a foreign policy strategy, but I told him that I was ready to help him wherever he needed and where our principles and our vision coincide," Klimkin said.
He also thanked everyone who had to work during "these unique five years."
"I made up my mind a long time ago. I believe that part of our success in foreign policy is that it is truly honest and sincere, unlike domestic policy," Klimkin said.
Klimkin was appointed Minister of Foreign Affairs on June 19, 2014, when Ukraine's parliament supported his candidacy nominated by the president.