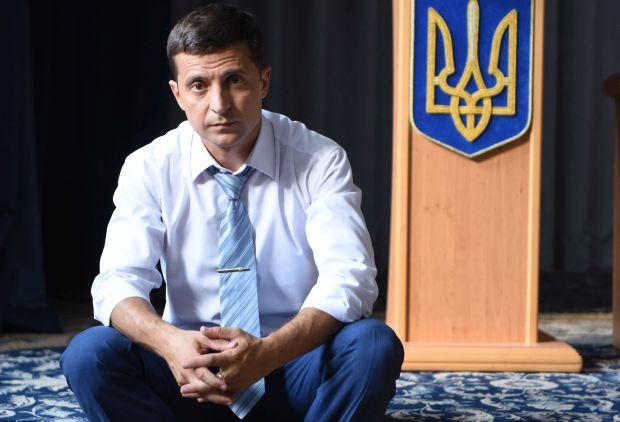 Photo from Zelensky's press service
The press service of Ukraine's President-elect Volodymyr Zelensky has announced the agenda of official events on May 20 on the occasion of his entry into the presidency.
According to the agenda, from 10:00 to 11:00 Kyiv time, Zelensky will be taking part in an official meeting of the Verkhovna Rada, Ukraine's parliament, on taking the oath to the Ukrainian people.
Read alsoRussia not invited to Zelensky's swearing-in ceremony – Ukraine's Foreign Ministry
From 11:05 to 11:20, Zelensky will be participating in the introduction of the commanders of the divisions of the Armed Forces of Ukraine and in the ceremony of raising the national flag of Ukraine.
"From 11:20 to 11:50, Zelensky and First Lady Olena Zelenska will be welcoming heads of foreign delegations in Kyiv's Mariinsky Palace," the agenda says.
From 12:00 to 13:30, Zelensky will be receiving heads of foreign delegations on the occasion of his presidency.
From 14:30 to 17:00, Zelensky is scheduled to have bilateral meetings with heads of foreign delegations at the Presidential Administration's building.