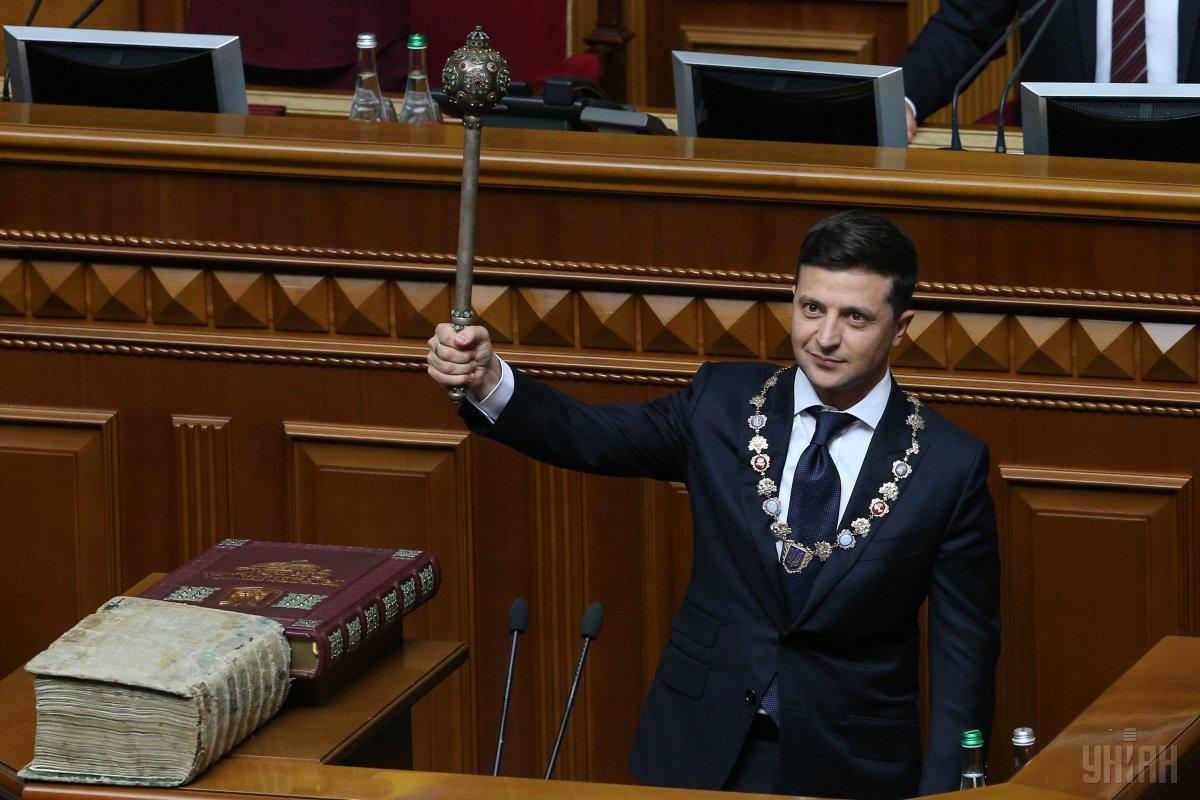 Photo from UNIAN
Ukrainian President Volodymyr Zelensky has said his first decree will be to disband the Verkhovna Rada, Ukraine's parliament.
"[It will be] on the dissolution of the [Verkhovna] Rada," Zelensky replied to a journalist's question about his first presidential decree, while walking from the parliament building to the Presidential Administration, Liga.net reports.
Read alsoZelensky may sign decree dissolving parliament late on Monday – MP
As UNIAN reported earlier, on May 17, the People's Front faction's council unilaterally decided to withdraw from the "European Ukraine" parliament coalition.
Chairman of the Verkhovna Rada of Ukraine Andriy Parubiy announced there was no more coalition in the incumbent parliament.
After the move, the parliament has a month to form a new coalition. In case the coalition is not formed, the president has the right to announce the dissolution of the parliament and schedule snap elections. However, under laws, there is a moratorium on the early dissolution of the Verkhovna Rada six months before the next (regular) parliamentary elections, scheduled for October 27.
On May 20, newly elected President Volodymyr Zelensky announced the Verkhovna Rada, Ukraine's parliament, would be disbanded.