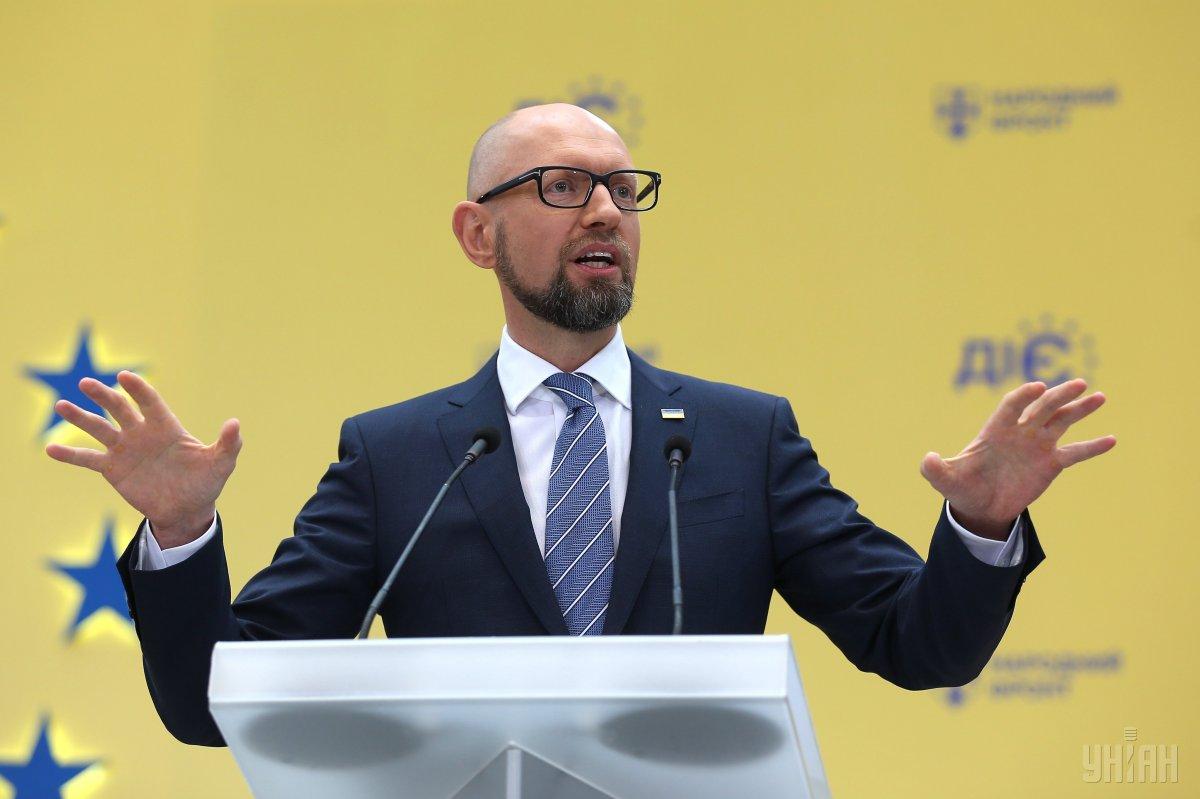 Leader of the People's Front Party Arseniy Yatsenyuk / Photo from UNIAN
Leader of the People's Front Party Arseniy Yatsenyuk says that the decision of the International Tribunal for the Law of the Sea (ITLOS) obliging Russia to free Ukrainian sailors and ships requires an international reaction.
"We must tell member states of the Organization: if Russia ignores such decisions, then your citizens, property and courts will be seized the same way," Yatsenyuk wrote on Facebook.
Read alsoITLOS obliges Russia to release 24 Ukrainian sailors
"Russia does not care about international law. It cites it only in its own interpretation," he said. Yatsenyuk also appealed to new President of Ukraine Volodymyr Zelensky: "Call for an immediate meeting of the UN Security Council and [demand] reaction by members of the Group of Seven and the EU."
"Demand the world should have its say. Because the voices of those who want Russia to return to the [Parliamentary Assembly of the Council of Europe] PACE, sanctions to be lifted [from Russia] or to be friends with it are not what friends or law says. These are aftershocks while the world order ends," he said.
As was reported, ITLOS on May 25, 2019, ruled that Russia shall immediately release three Ukrainian naval vessels Berdyansk, Nikopol and Yany Kapu, which were detained in the Kerch Strait in November 2018, and return them to the custody of Ukraine. What is more, 24 detained Ukrainian servicemen should be freed and allowed to return to Ukraine.