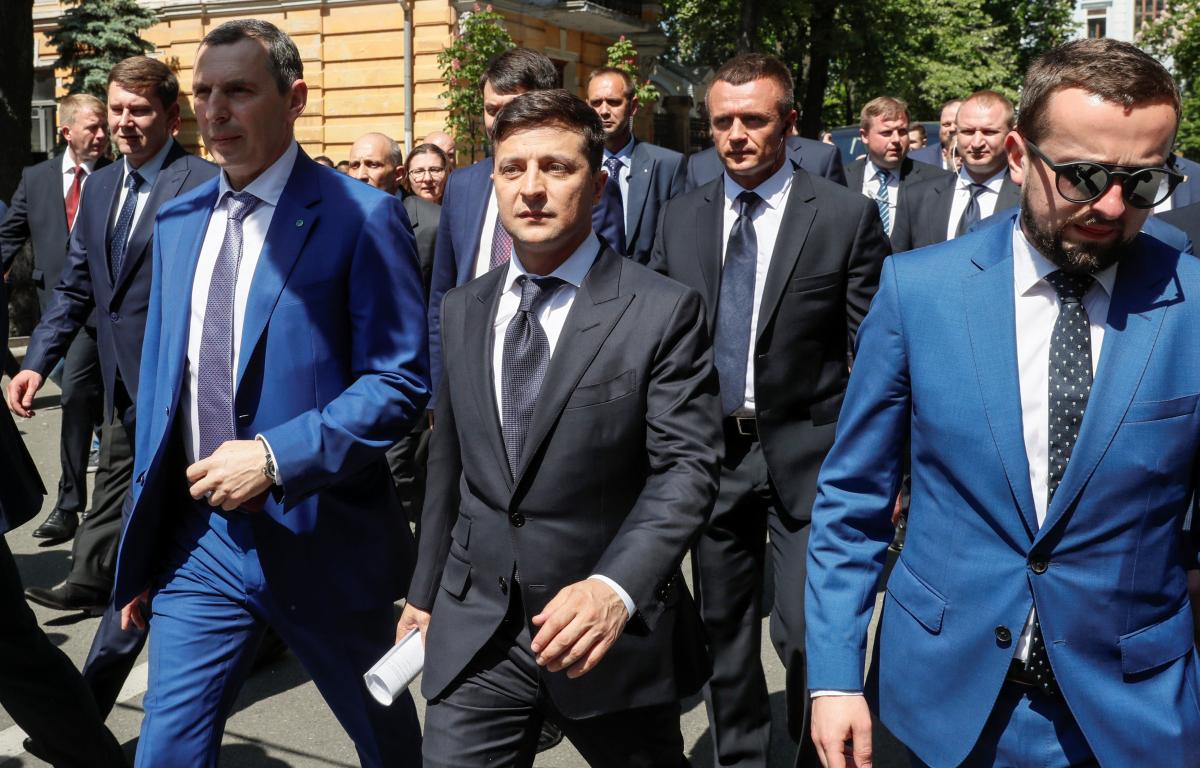 REUTERS
Ukrainian President Volodymyr Zelensky has met with U.S. Senator Robert Portman to discuss the early elections to the Verkhovna Rada, Ukraine's parliament, and the need for further pressure on Russia to ensure proper implementation of the Minsk agreements.
Read alsoZelensky: Russia's execution of ITLOS order to release Ukrainian sailors could be signal of readiness to end conflict with Ukraine
"If we continued with this disabled parliament, we would form the Government in December. We cannot wait. We have two wars: the war against Russia and the war against corruption inside the country, which is a threat, first and foremost, for the Ukrainian economy," the presidential press service quoted Zelenky as saying on May 30.
According to the president, the dissolution of the parliament has met the demands of society, and due to the holding of parliamentary elections in July, a new Government may be formed already in September.
Another issue raised during the meeting concerned the situation in Donbas and steps necessary to achieve progress in peaceful settlement, especially in terms of ceasefire and exchange of hostages. The head of state added that his first working visit had been to Luhansk region - to the military on the frontline.
The president also highlighted the active position of the U.S. Senate in imposing sanctions against Russia and providing Ukraine with military assistance. The parties emphasized the need for the further pressure on Russia to ensure proper implementation of the Minsk agreements.
In addition, Zelensky and Robert Portman discussed topical issues of implementing reforms that should bring Ukraine closer to the EU and NATO.
The head of state also thanked the U.S. official for the support from the U.S. Senate for Ukraine and the leadership of Robert Portman as co-chair of the Senate Ukraine Caucus.