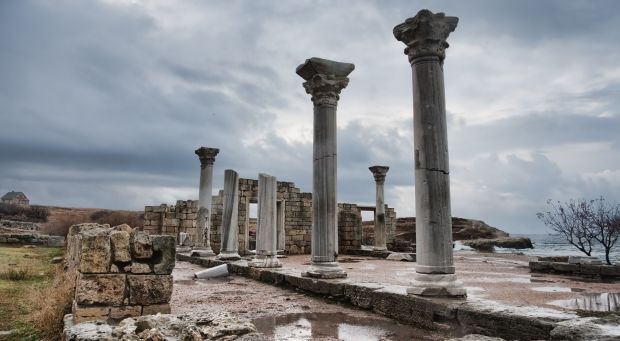 Wikipedia.org
Ukraine's Ministry for Temporary Occupied Territories and Internally Displaced Persons has initiated sanctions against 28 legal entities, scientific and museum institutions whose representatives are engaged in illegal archaeological excavations in the Russia-occupied Autonomous Republic of Crimea and the city of Sevastopol.
Read alsoRussia again delays commissioning of railway service via Kerch Strait bridge
"As part of the monitoring of compliance with the legal regime on the temporarily occupied territory, the ministry has identified a number of individuals who had received permission to conduct illegal archaeological excavations. Sanctions have already been introduced against fifteen individuals who are citizens of the Russian Federation, on the ministry's initiative and under Ukrainian President's Decree No. 82/2019 dated March 19, 2019," the ministry's press service said in a statement on May 30.
New sanctions will be introduced against 28 legal entities, scientific and museum institutions that have been involved in the excavations. Local Crimean scientific organizations that were illegally registered as Russian legal entities have also taken an active part in the archeological dig.
A large number of illegal archaeological excavations are being carried out under Russia-led large infrastructure projects: the construction of a transport crossing project through the Kerch Strait and the so-called "Tavrida highway," etc.
The Ukrainian ministry says a draft resolution to impose sanctions against the said individuals has been sent for approval to the respective Ukrainian authorities, after which it will be sent to Ukraine's government for consideration.
In 2014-2018, the Russian Culture Ministry issued more than 90 orders to green-light archaeological excavations in occupied Crimea.