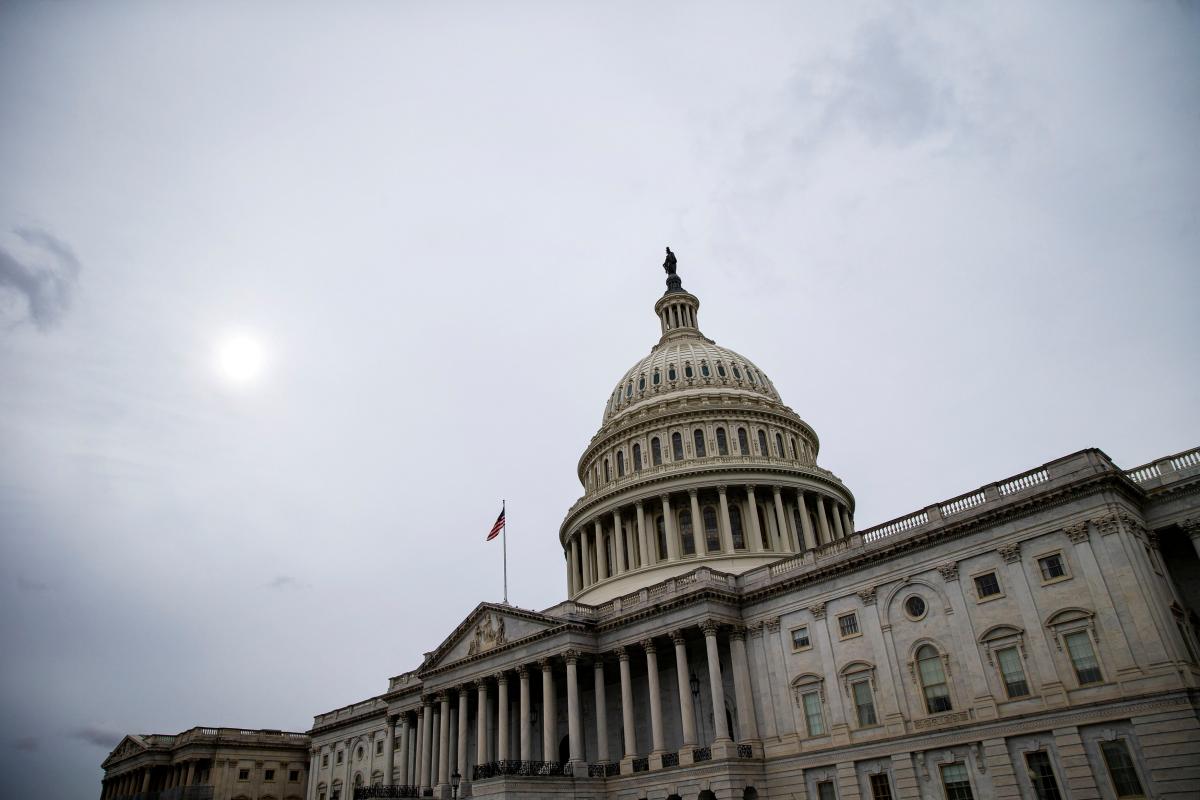 REUTERS
The Embassy of Ukraine in the United States says a bill has been  presented at the U.S. House of Representatives that provides for increased support for Ukraine's sovereignty and territorial integrity, as well as the expansion of military assistance and the granting of the major U.S. military and political ally status to the country.
Read alsoZelensky meets with U.S. Senator: We have two wars – with Russia and corruption
"The bill on providing support to Ukraine to protect its independence, sovereignty and territorial integrity is aimed at strengthening the defense capability of our state, including by transferring weapons, selling the lethal defensive means to the Ukrainian Armed Forces, and strengthening Ukraine's ability to resist Russian cyber attacks," the Embassy wrote on Facebook on May 31.
"The list of weapons that can be transferred to Ukraine is complemented by anti-tank, anti-ship and anti-aircraft systems," the report said.
The bill provides for "the possibility of granting the status of the major non-NATO ally of the United States to Ukraine for the period from the effective date of this document to our state's entry into the North Atlantic Alliance," it said.
"This status can be used to simplify the procedure for transferring defense means to Ukraine," the Embassy said.
Read alsoZelensky, U.S. envoys discuss reforms, counteraction to Russia's aggression
According to the document, U.S. policy should include support for:
- Ukraine's sovereignty, independence and territorial integrity within its internationally recognized borders, as well as the country's Euro-Atlantic and European integration;
- the rights of Ukrainians to freely determine their future and make independent and sovereign decisions in the field of foreign policy and security, including those concerning relations with other countries and international organizations, without interference, intimidation or pressure from other countries;
- Ukraine's right to protection against Russian aggression by providing it with U.S. assistance;
- further consolidation of democratic values in Ukraine, including by strengthening the rule of law, enhancing transparency and accountability in the public sector, and fighting corruption.
In addition, U.S. policy should be aimed at:
- the rejection of any territorial changes in Ukraine, committed in a forceful manner, including through the Russia's illegal invasion of Crimea and Donbas, as well as the occupation of these territories;
- the condemnation of the detention by the Russian side of 24 crew members of Ukrainian naval vessels seized near the Kerch Strait;
- the insistence that the Russian Federation fully implement the Minsk agreements; support the deployment of international security mechanisms in Donbas, and assurance of the safe return of internally displaced persons and refugees.
The bill was co-sponsored by the leaders of the House Foreign Affairs Committee, Democratic Congressman Eliot Engel and Republican Michael McCaul, as well as the Chair of the Subcommittee on Europe, Eurasia, Energy and the Environment of this Committee, Democrat William Keating, and the Ranking Member of the said Subcommittee, Republican Adam Kinzinger, the embassy said.