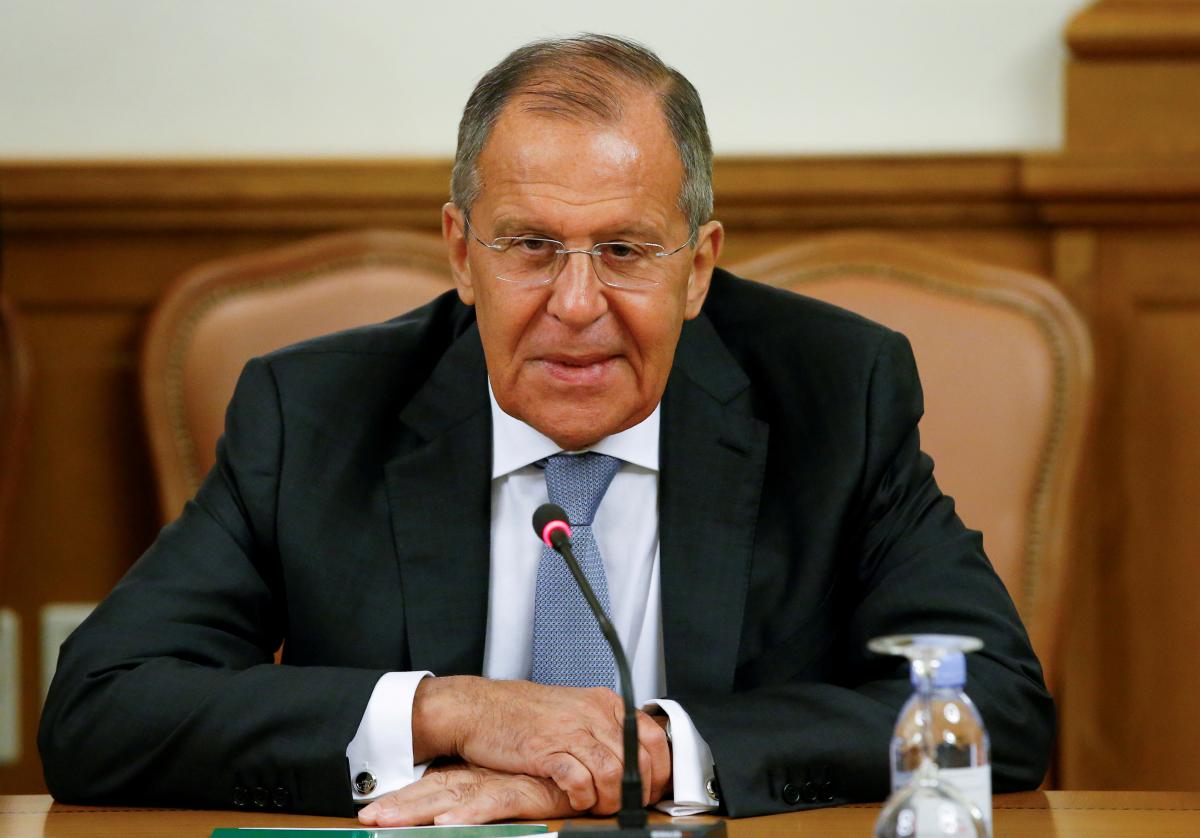 REUTERS
Russian Foreign Minister Sergey Lavrov has declared Kyiv must fulfill the agreements reached in the Normandy format before the negotiations could be started between the presidents of Russia and Ukraine.
In an interview with the Russian news agency RBC, the top diplomat said it is not yet possible to talk about organizing a meeting between the presidents of Russia and Ukraine, Vladimir Putin and Volodymyr Zelensky.
"We don't even know yet what policy the new leadership of Ukraine will pursue toward the Minsk agreements and in the Russian direction in general. We are receiving rather blurred signals from there. For example, [the idea that] a referendum should be held on whether to resume talks with Russia," the minister said.
Read alsoOSCE envoy says interval in TCG work due to political changes in Ukraine "needed and useful"
Lavrov says he "did not even understand what kind of negotiations are in question," because Moscow does not consider negotiations on Donbas in the framework of the Trilateral Contact Group and the Normandy format as talks with Russia. He said Zelensky had confirmed the negotiations in the Normandy format.
To begin planning a new meeting in the Normandy format, "it is necessary first to fulfill agreements earlier reached," the Russian minister added.
Lavrov said there were agreements in the Normandy format, including "on the special status of Donbas in connection with the holding of elections in these territories."
"This has not been done so far," he said.
Earlier, the Kremlin said Putin-Zelensky talks could take place once the "relevant conditions ripen."
As UNIAN reported earlier, on Wednesday, a Ukrainian soldier was killed in action and another one was wounded in the Donbas warzone amid shelling by Russian-controlled forces.