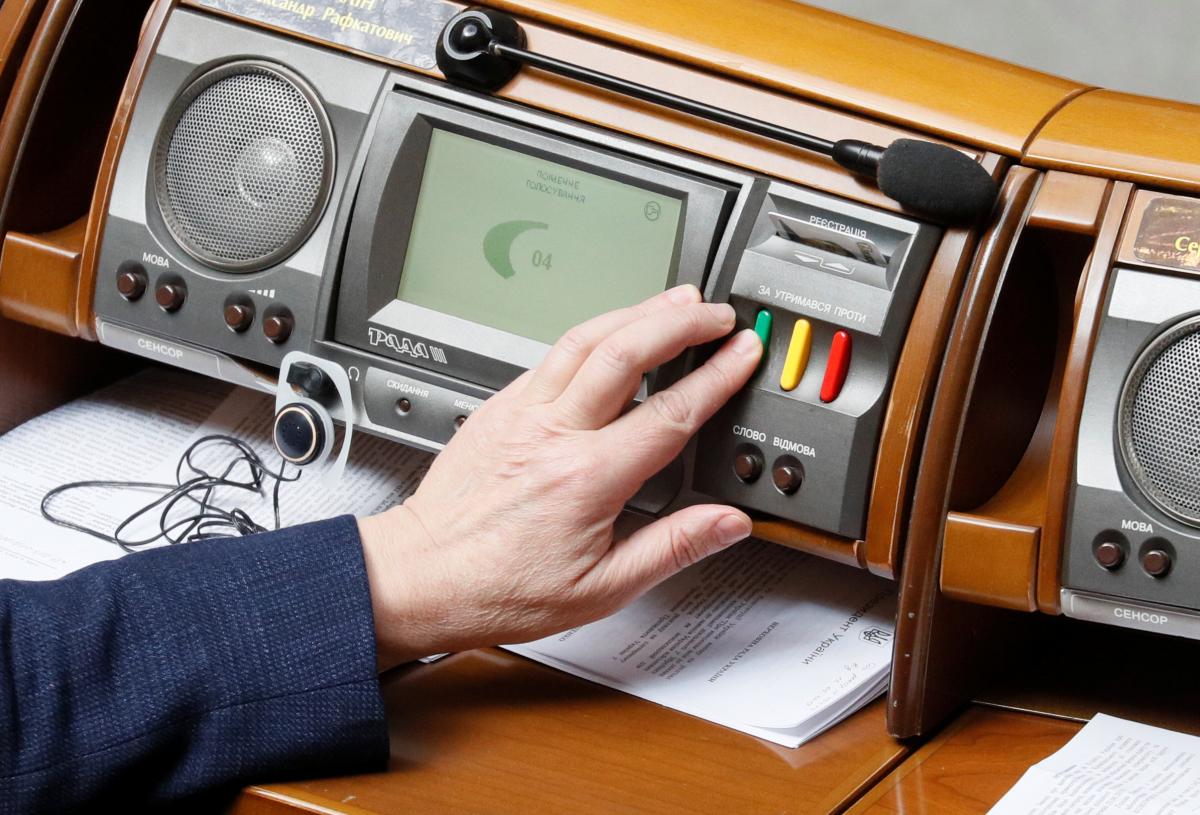 REUTERS
The Verkhovna Rada, Ukraine's parliament, has passed a draft law on interim investigation commissions (IIC) and interim special commissions (ISC) (No. 1098), which refers to a special temporary investigation commission on the impeachment of a president.
A total of 279 MPs of 353 registered in the session hall supported the bill, according to an UNIAN correspondent.
The law establishes that the IIC of the Verkhovna Rada is an interim collegial body tasked with exercising parliamentary control by conducting investigations into the matters of public interest.
The special interim investigation commission investigates circumstances of the commission of state treason or another crime by the president, verifies the availability, completeness, and validity of relevant evidence, and, if there are grounds, prepares relevant proposals for the Rada draft resolution pressing charges against the president.
In particular, the special IIC has the right to hear the president and their defender; request necessary documents, materials and other information relating to the investigation from state bodies, local governments, heads of enterprises, institutions and organizations, public associations, mass media, and individual citizens.
If necessary, the commission may appoint examinations and involve specialists to do research and evaluation of evidence, determine two or more representatives of the special IIC and assign them to attend the specified examinations and tests and establish their results.
Read alsoZelensky submits impeachment bill to parliament
By a resolution of the Verkhovna Rada, a special prosecutor and special investigators shall be included in the special IIC composition.
The special prosecutor oversees compliance with the laws during the investigation, while the special investigator performs necessary actions to verify and establish the circumstances that are the subject of the investigation.
If there are relevant grounds, the special IIC drafts and adopts an opinion on pressing charges against the president. If there are no grounds for the prosecution, the special IIC prepares an opinion on the need to terminate the impeachment procedure.
If Parliament decides to press charges against the president, the special IIC prepares a draft resolution to appeal to the Constitutional Court of Ukraine to obtain an opinion on the observance of the constitutional procedure for the investigation and consideration of the case on the impeachment of the president, as well as to the Supreme Court – to obtain an opinion that the acts of the president hold signs of treason or other crimes.
In case the Constitutional Court of Ukraine or the Supreme Court of Ukraine provide opinions dismissing charges, the special IIC shall prepare a relevant report on the termination of the impeachment procedure.
Taking into account the schedule of the Verkhovna Rada's work, the term of the special IIC's work shall not exceed three months from the date of its establishment. In case the parliament makes a decision to charge the president, the activity of the special IIC continues until the impeachment procedure consideration is over.