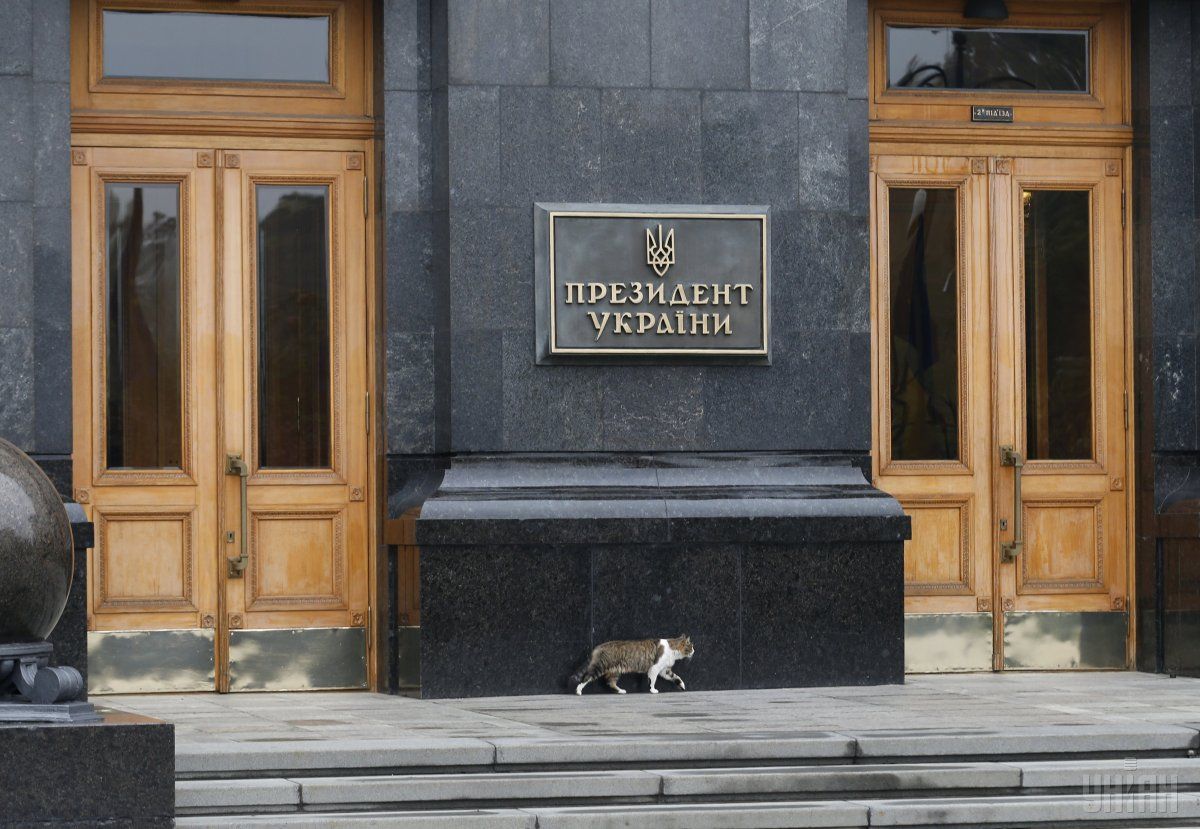 Photo from UNIAN
Ukrainian military will not be fully prohibited to open fire in Donbas, while economic restrictions on trade with the occupied territories of Donetsk and Luhansk regions would be removed only under certain conditions, according to Yulia Mendel, a press secretary for Ukrainian President Volodymyr Zelensky.
"Leonid Danylovych [Kuchma] allegedly stated that the Ukrainian military cannot return fire when shelled. It seems to me that no president could wish such thing for his country. I don't know where this is coming from, but today we spoke with Leonid Danylovych and he told me it was just a phrase pulled out of context," Mendel told a panel show on 1+1 TV channel, TSN reports.
"First, the whole explanation was about the ceasefire commitments being spelled out in the Minsk agreements. However, it's about mutual commitment. Ukraine can't just stop shooting for its part. It's just impossible. What exactly it was all about? Very often, Ukrainian military are confronted with provocations where they get shot at from some residential building, a kindergarten, a school, or a hospital, any location where there are civilians. And then that house is shelled, too. This way,  our people, our Ukrainians get killed. Therefore, it was about not falling for provocations," said Mendel.
A spokeswoman for the head of state added that "today we should talk about the need to move to a course of pragmatic and calm diplomacy. And in the center of this diplomacy should be the most important thing – the value of human life. And what President Volodymyr Zelensky is trying to do is to start anew, to resume the Minsk process, which has in fact stalled."
Read alsoBan on returning fire in Donbas "path to surrender": Rada Speaker
The spokesperson also commented on another resonating report of Thursday – on the possible lifting of the economic blockade off the occupied Donbas.
"In 2017, restrictions were imposed on trade with the occupied territories. And this actually happened for several reasons. Of these, the main ones are the fact that a ruble zone appeared there and the fact that pseudo-nationalization took place there of enterprises and private property owned by people living there. We simply cannot talk now about lifting these restrictions, unless the conditions are met, unless the ruble zone is removed and the so-called pseudonationalization is lifted," Mendel said.
She stressed that during the negotiations, Ukraine's position should be taken into account, and all parties should fulfill certain obligations, not only Ukraine.
"When the Minsk process is underway, negotiations are underway, then, of course, the position of Ukraine is included, as well as what Russia must do. We cannot be demanding things solely from our own selves. But we are very disappointed that while we were in Brussels [the first foreign visit of President Zelensky], these basic messages were manipulated," the press secretary said, suggesting that "certain political parties are just trying to win some political benefits for themselves ahead of parliamentary elections."
Read alsoLifting economic blockade off occupied Donbas means legalizing tax payments to terrorist entities: Lutsenko
"And it's a shame that this is being done at the expense of such painful topics as war. See, we have no contradictions here: neither the government, which has been out there for five years unable to do anything, nor the government, which has now come to power and is going to do something. We have the same red lines – we can't say Ukraine's territorial integrity will be altered. Crimea is Ukraine, Donbas is Ukraine,"said Mendel.