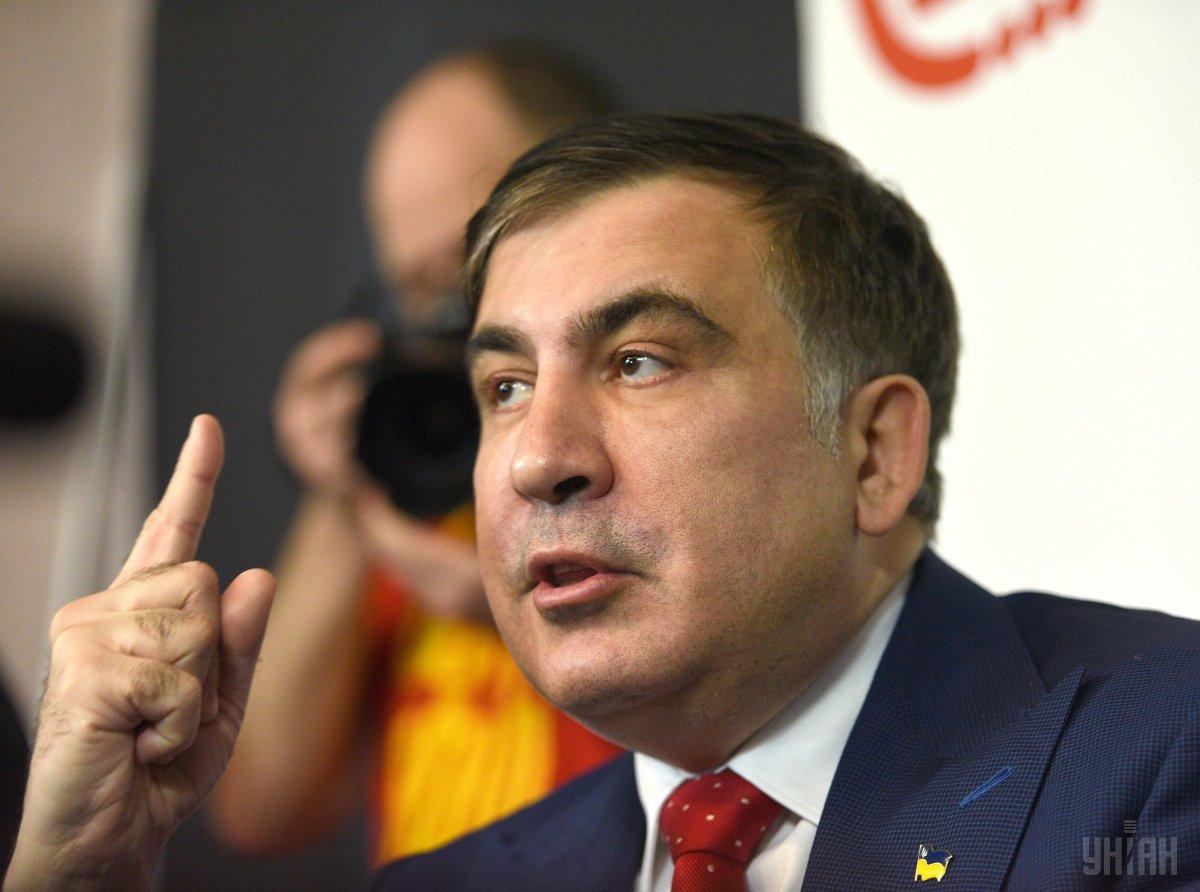 Photo from UNIAN
Ex-President of Georgia and ex-Governor of Ukraine's Odesa region Mikheil Saakashvili is likely to reject Kyiv Mayor Vitaliy Klitschko's proposal to become the chairman of the latter's UDAR Party.
"It seems that Saakashvili will not top Klitschko's [UDAR Party] list. Anyway, people who actively communicate with Mikheil are saying this. Klitschko's entourage only laugh this off, as if to say, 'was he ever really with us?' We will find out the details this morning," Telegram-channel UP. Off the Record wrote.
"Mikheil Saakashvili did not accept Klitschko's proposal to participate in elections with the UDAR [party]," wrote journalist Kristina Berdynskykh.
As UNIAN reported earlier, on June 4, Klitschko announced that his UDAR Party intended to participate in the early parliamentary elections and suggested that Saakashvili's political team join their efforts. Klitschko asked Saakashvili to become the chairman of the UDAR Party. "I suggest that our partners go together. I remain the leader of the UDAR Party and invite Saakashvili to lead the party," he said in his video address posted on Facebook.
Read alsoSaakashvili arrives in UkraineIn turn, Saakashvili said he was ready to consider Klitschko's proposal to participate in the snap elections to the Verkhovna Rada if Klitschko's political party was fully reformatted.
"In response to my yesterday's address to the parties, Vitaliy Klitschko lent a helping hand to us and made a worthy proposal. However, I will be doing everything openly and only after hearing your opinion. We need either to join UDAR under the condition of [its] complete reform, or decide to 'not go,' risking being left out of the elections," Saakashvili wrote in comments to the video.