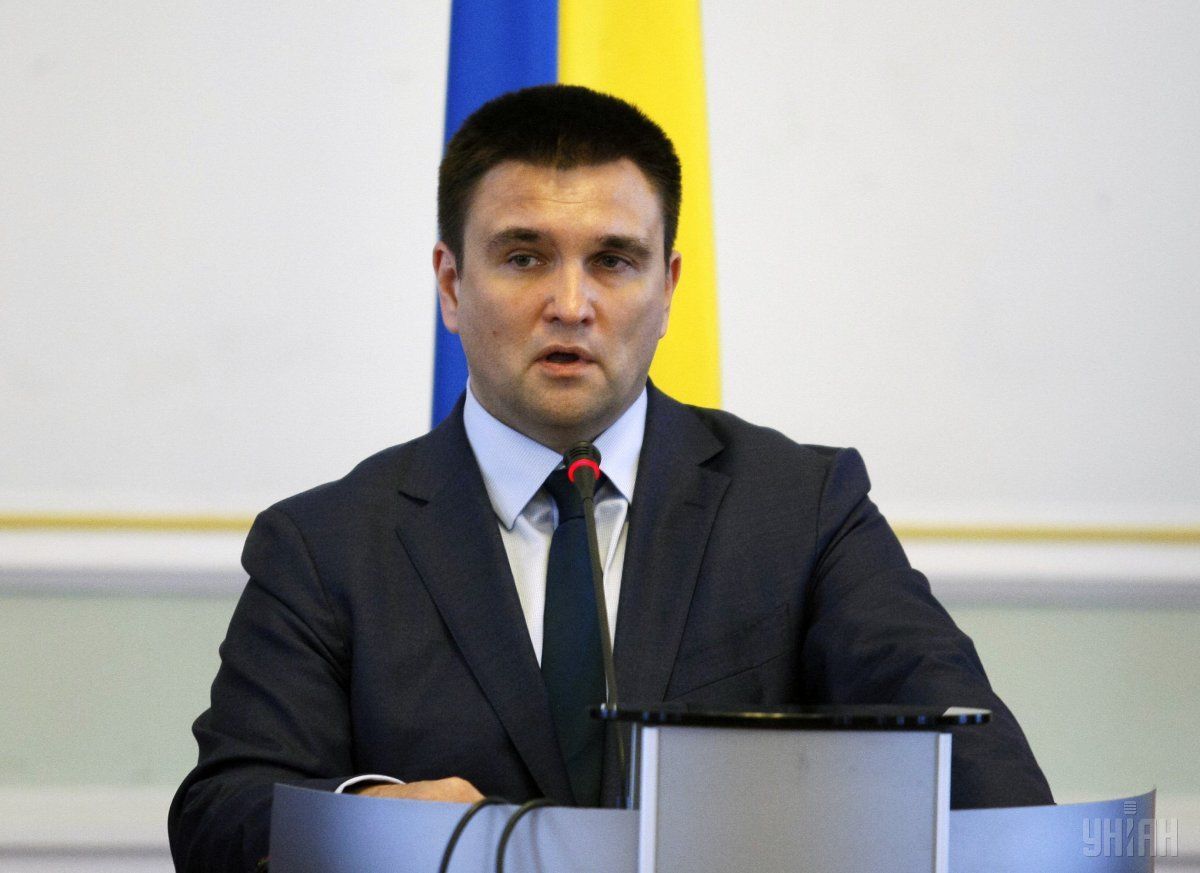 Photo from UNIAN
Ukrainian Foreign Minister Pavel Klimkin says that the prospect of Russia creating a bridgehead in Moldova would pose a threat to the south of Ukraine.
"We really care about what is happening in a neighboring Moldova. We are monitoring this very closely," Klimkin stated.
"Tomorrow, Viktor Kryzhanovsky, who is in charge of coordinating the efforts on the Transnistrian settlement and is very well versed in the Moldovan context, will be in Chisinau. It is disturbing that today the probability and the corresponding risks of 'good services'  on the part of external players are constantly increasing. Unfortunately, more mediation is less subjectivity," the foreign minister said.
"We all really need a European democratic Moldova, while the prospects of the new Russian bridgehead, which will pose a threat to the Ukrainian south, doesn't fit us," the foreign minister said.
As UNIAN reported earlier, senior EU officials have called for "calm and restraint" in light of the latest developments in Chisinau.
The Moldovan Parliament at an emergency meeting on Saturday, June 8, issued a declaration recognizing the country a "seized state," and formed a new government. The move followed a ruling by the country's Constitutional Court declared illegal the deputies' actions.
The Court stated that on June 7, the 90-day period expired for the parliament to form a new government, therefore such parliament must be dissolved, Newsmaker.md reports. The declaration calls for abolishing the mixed electoral system and expressing a vote of no confidence in the Constitutional Court. The declaration also demands the resignation of the head of the Information and Security Service and head of the National Anti-Corruption Center.
The new Moldovan government is headed by Maya Sandu, nominated by the country's President Igor Dodon.
In another ruling, the Constitutional Court suspended Igor Dodon from office and delegated his powers to former Prime Minister Pavel Filip. The latter immediately signed a decree on dismissing the parliament and appointed snap elections on September 6.
The parliament defied said Constitutional Court rulings and outlawed Filip's cabinet and the Democratic Party whose parliamentary faction he chairs. Igor Dodon said he would appeal to the international community to mediate in the process of a peaceful transfer of power and/or call on the people of Moldova for "unprecedented mobilization" and peaceful protests.