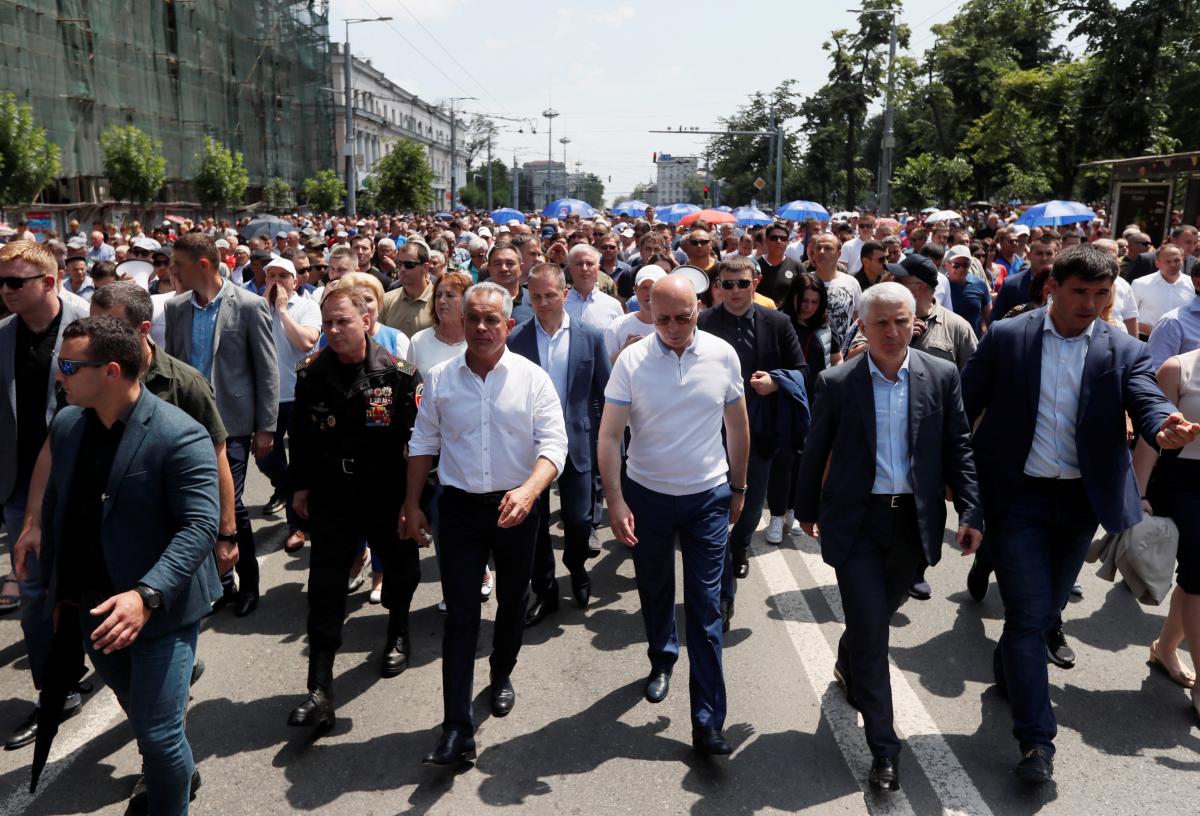 REUTERS
The European Union on Sunday stated it recognized the new Moldovan government set up on June 8, according to a joint statement by EU High Representative and Vice-President of European Commission Federica Mogherini and EU Commissioner Johannes Hahn on the political situation in Moldova
"The European Union takes good note of the decisions taken yesterday by the Parliament of the Republic of Moldova, including on the formation of the government coalition," the statement reads.
Senior EU officials have called for "calm and restraint," adding the bloc "stands ready to work with the democratically legitimate government, on the basis of a mutual commitment to reforms and to the core principles enshrined in our Association Agreement."
"Dialogue between democratically elected representatives must remain the key to finding a solution to the current political crisis," the statement concludes.
As UNIAN reported earlier, the Moldovan Parliament at an emergency meeting on Saturday, June 8, issued a declaration recognizing the country a "seized state," and formed a new government. The move followed a ruling by the country's Constitutional Court declared illegal the deputies' actions.
Read alsoConstitutional Court in Moldova sacks President Dodon
The Court stated that on June 7, the 90-day period expired for the parliament to form a new government, therefore such parliament must be dissolved, Newsmaker.md reports. The declaration calls for abolishing the mixed electoral system and expressing a vote of no confidence in the Constitutional Court.
The declaration also demands the resignation of the head of the Information and Security Service and head of the National Anti-Corruption Center.
The new Moldovan government is headed by Maya Sandu, nominated by the country's President Igor Dodon.
In another ruling, the Constitutional Court suspended Igor Dodon from office and delegated his powers to former Prime Minister Pavel Filip.The latter immediately signed a decree on dismissing the parliament and appointed snap elections on September 6.
The parliament defied said Constitutional Court rulings and outlawed Filip's cabinet and the Democratic Party whose parliamentary faction he chairs.
Igor Dodon said he would appeal to the international community to mediate in the process of a peaceful transfer of power and/or call on the people of Moldova for "unprecedented mobilization" and peaceful protests.