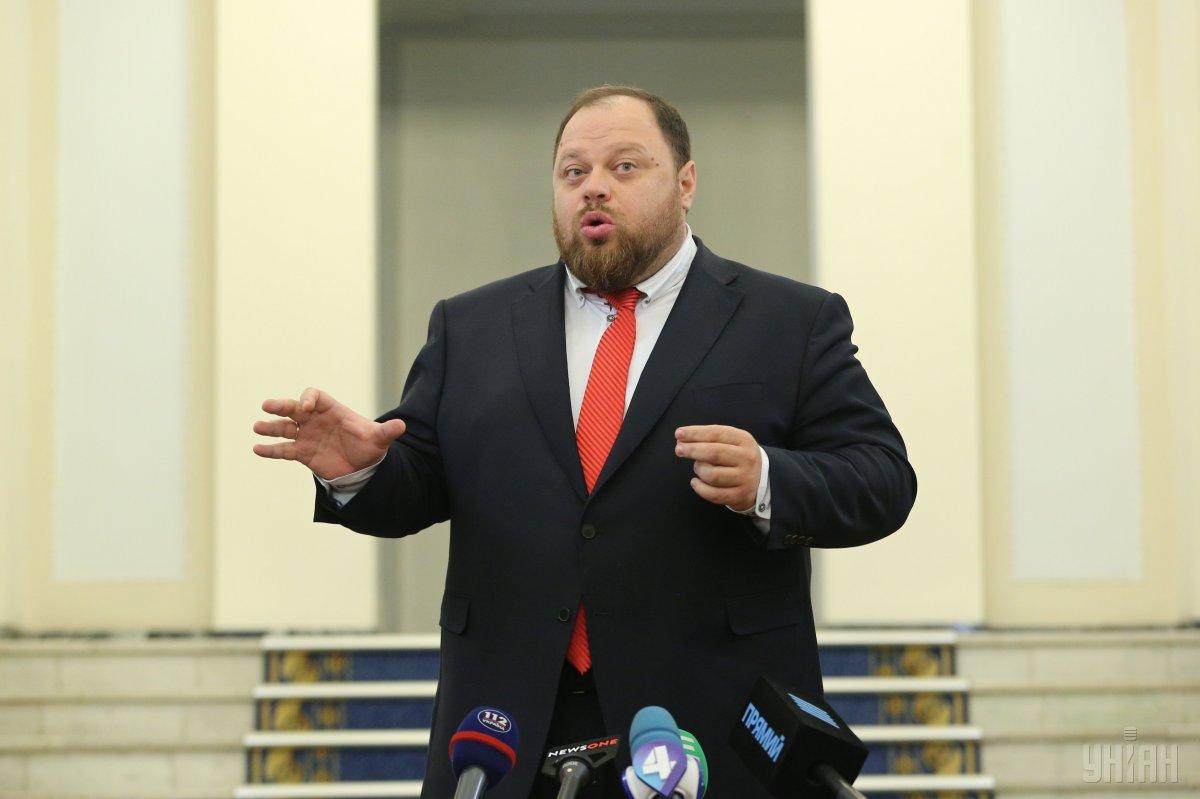 Photo from UNIAN
President's representative in the Verkhovna Rada, Ruslan Stefanchuk, has said that the words of the head of the President's Office, Andriy Bohdan, suggesting the idea of granting the Russian language official regional status in Donetsk and Luhansk regions should be interpreted as his personal opinion.
"I believe, this should definitely be interpreted as a personal position of Andriy Bohdan, since this doesn't correlate with what has been stated in our [Servant of the People] party program at all," he told ICTV.
Read alsoZelensky's Office chief: Ukraine to use international mediators in Russia talks
"For us, the provision of Article 10 of the Constitution of Ukraine is decisive. It says the only state language of Ukraine is Ukrainian," said Stefanchuk.
As UNIAN reported earlier, head of the Presidential Office, Andriy Bohdan, in an interview with RBC Ukraine allowed the possibility of granting the Russian language official status in the territory of Donetsk and Luhansk regions.