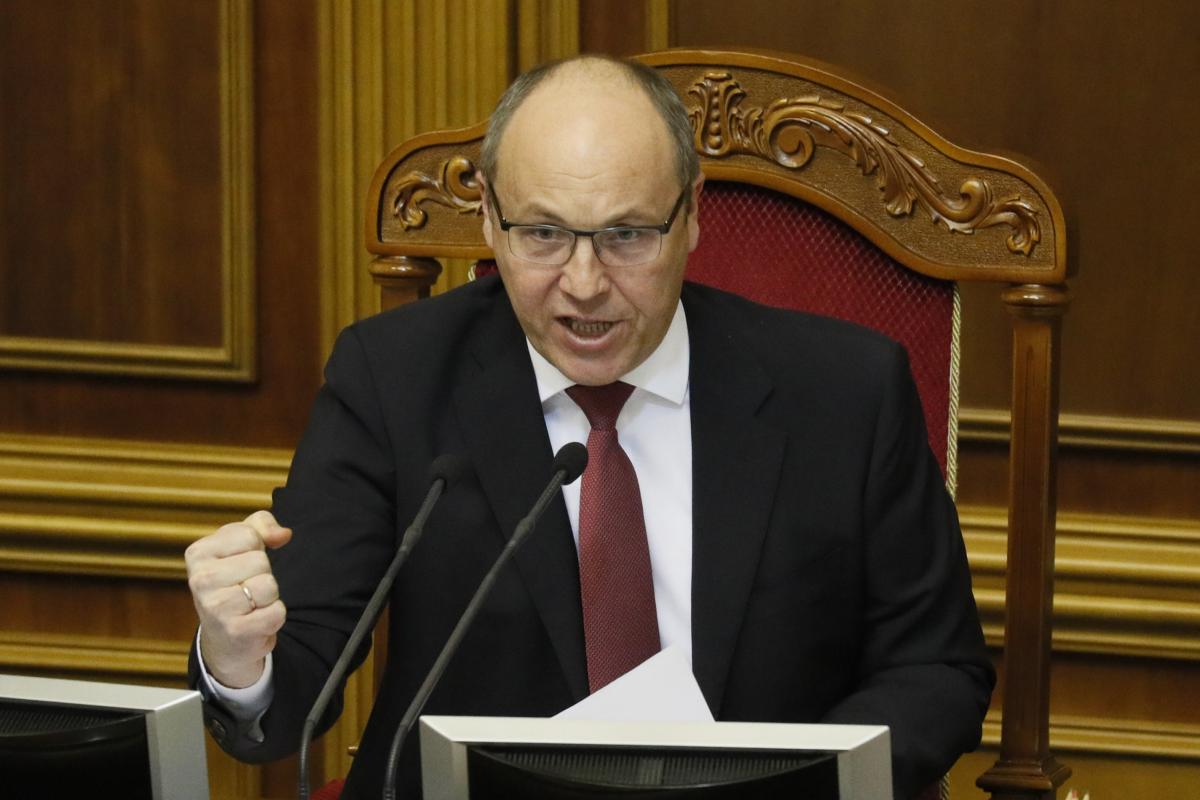 REUTERS
Chairman of the Verkhovna Rada of Ukraine Andriy Parubiy has addressed the Prosecutor General's Office (PGO) of Ukraine, the SBU Security Service of Ukraine, and the State Border Guard Service inquiring information on the actual place of residence of a number of pro-Russian candidates now running for parliament.
Parubiy announced he had sent relevant inquiries while speaking in Parliament on Wednesday, according to an UNIAN correspondent.
In particular, he appealed to the State Border Guard Service with a request to provide information whether former NSDC Secretary, former First Deputy Prosecutor General Renat Kuzmin had been in the territory of Ukraine over the past five years.
The speaker also asks the PGO and the SBU to provide data on whether Kuzmin returned for the past five years after leaving Ukraine.
Read alsoRally held in Kyiv in protest against registration of pro-Russia candidates running for parliament (Photos)
Similar appeals were also announced regarding ex-head of the presidential administration under Viktor Yanukovych's presidency Andriy Kliuyev and pro-Russia blogger Anatoliy Sharij.
Parubiy said he had clearly formulated his questions to these law enforcement agencies, since the official replies previously submitted "led to both the court's ruling and the decision of the Central Election Commission" on the registration of these persons as candidates for Ukraine's parliament.
He believes after receiving the necessary answers, the CEC should abolish its decision to register these persons as candidates for MPs.
Parubiy said: "No place for revenge!"
According to him, it should not be allowed for "pro-Russian puppets and people who have worked against Ukraine over these five years to be entitled to run for the Ukrainian parliament."
According to UNIAN, the CEC, in pursuance of Supreme Court rulings, on July 2 decided to register Kliuyev, Sharij and Kuzmin as candidates in parliamentary elections.
The CEC said they could review the decision on the registration of these candidates if there was additional evidence proving that they had not been living in Ukraine for the past five years, which is one of the main conditions for a candidate's registration.