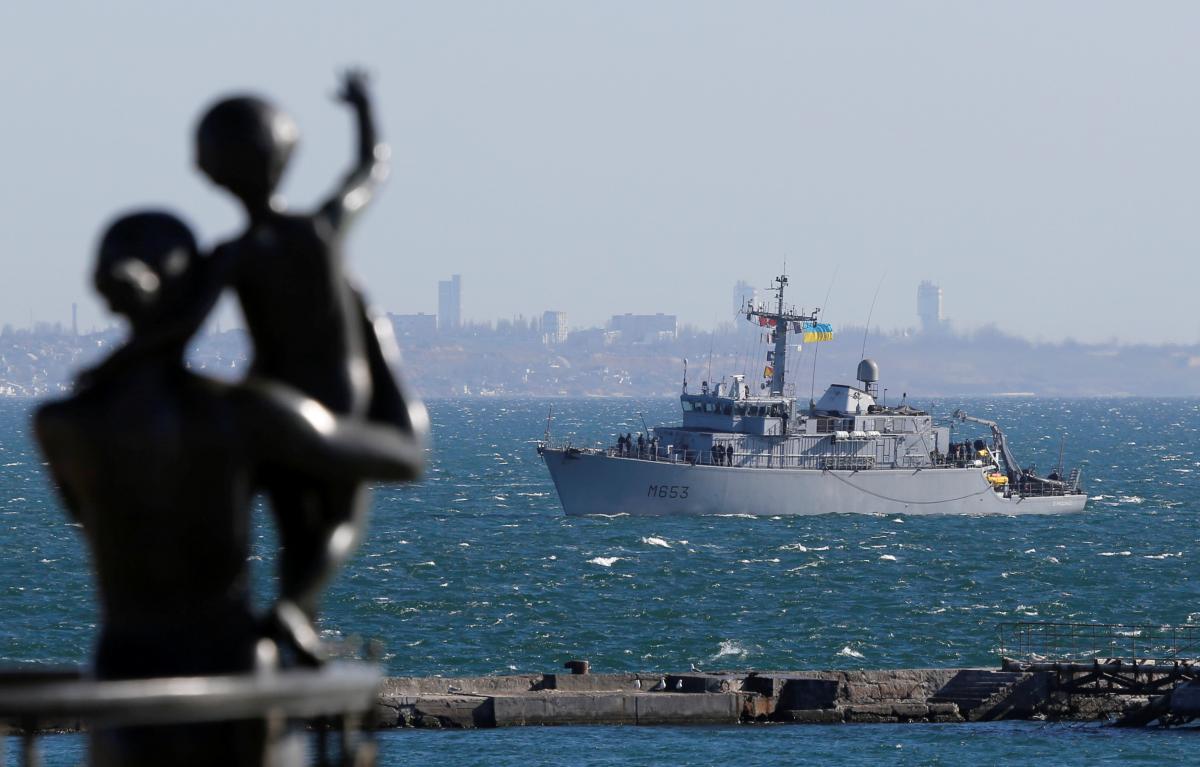 REUTERS
As tensions rise between Russia and Ukraine on the Black Sea, the U.S. is upgrading several Ukrainian naval bases to give American and NATO warships the ability to dock just miles from Russia-controlled Crimea. 
Centered at the Ochakiv Naval Base and the military facility at Mykolaiv – 40 miles east of Odesa and less than 100 northwest of Crimea – the American-funded effort includes reinforcing and upgrading existing piers and adding a new floating dock, security fencing around the bases, ship repair facilities, and a pair of brand-new Maritime Operations Centers from which Ukrainian and NATO forces can direct exercises and coordinate activities, the digital magazine on the strategy, politics and technology of defense, Breaking Defense, said.
Read alsoRussian offer on Ukrainian sailors "trap" – Volker
The upgrades come after last November's incident where Russian warships fired on and seized three Ukrainian navy vessels in the Kerch Strait between Russia and Ukraine. Russia is still holding the crews.
The work at Ochakiv won't be wrapped up until August, Lt. Spencer Bull, operations officer for Underwater Construction Team 1 currently in Ukraine assessing the piers, told Paul McLeary of Breaking Defense. "The intent is to be able to use it for U.S. and allied exercises," he said, adding that his team of divers will work to reinforce existing piers, map out the seafloor to make sure bigger ships can dock there, and discuss where to place the planned floating dock. 
While Ukraine isn't a NATO member, it does receive training from NATO forces and is currently hosting the annual Sea Breeze exercise that includes U.S. and allied warships and several hundred Marines.