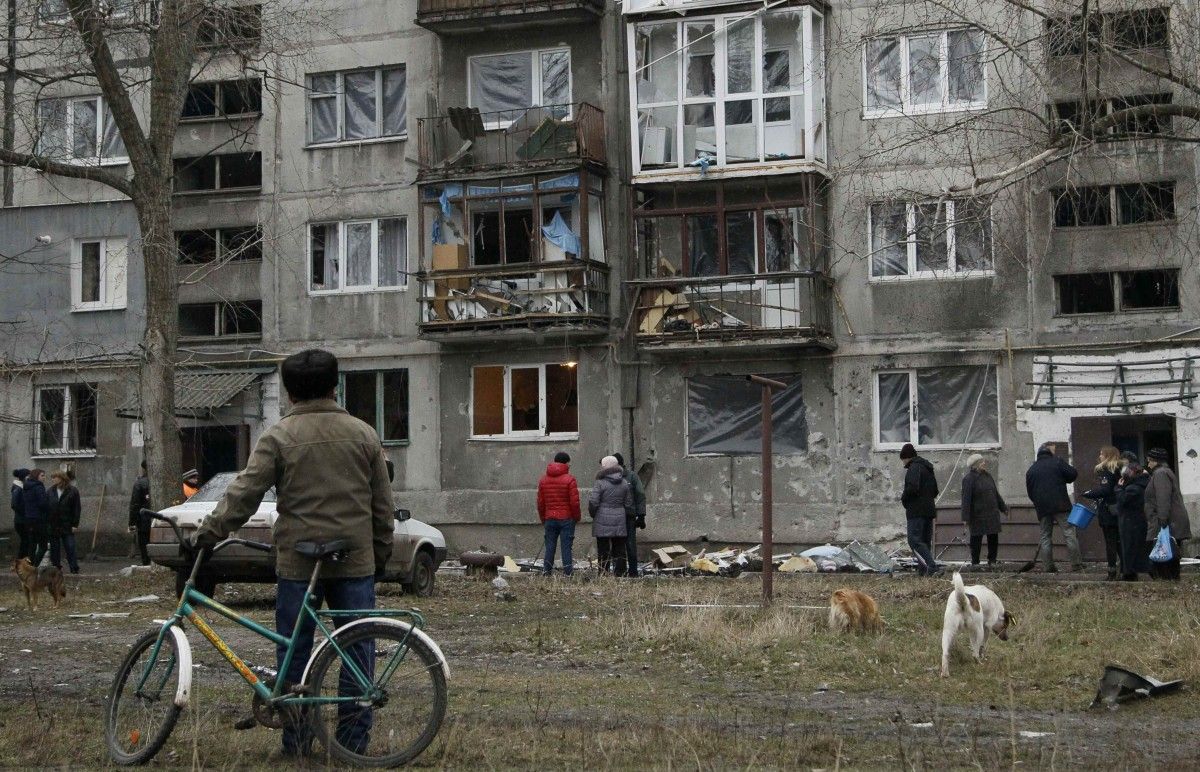 REUTERS
Leader of the Servant of the People Party Dmytro Razumkov has said the process of returning the temporarily occupied territories of Donbas will be difficult and long.
"Unfortunately, the topic of the temporarily occupied territories, first of all, Donbas, has been relevant for many years... It seems to me it has often been a political component over the past years that was not fully related to the real policy of resolving the situation in Donbas," Razumkov said during a round table in Kyiv, according to an UNIAN correspondent.
In his opinion, individual political forces and their leaders had exploited the topic of Donbas for personal publicity.
Read alsoZelensky: Over EUR 10 bln needed to restore Donbas
Razumkov stressed the importance of developing an information policy and strategy for the return of temporarily occupied territories.
"This is a difficult process, this is a slow process. Unlike many others, we won't lie. We cannot say the problem can be solved tomorrow. No that's not true. We need to be frank both before ourselves and before the Ukrainian society that this is a difficult process. The worst thing is that not everyone in this process seeks a real settlement," he said.
Razumkov stressed there are a number of areas and paths that the State of Ukraine will have to go through so that "a Ukrainian flag flies again over Donetsk and Luhansk, so that our border guards stand along the entire border of our state within the lines recognized by the whole civilized world."
"One of the important aspects is the information policy... Key weapon in this war is information," he stressed.
Read alsoFailed sensationalism: Russian propaganda caught lying about "masterminds" beyond warlord assassination in Donbas
Razumkov believes the war in Donbas is "the first war in which information has become the main weapon and often kills much more people, more painfully than bullets, shells or mines."
He complains the government is doing very little in terms of communication for the return of Donbas.
"There is no information policy regarding temporarily occupied territories. All information people receive there most often comes from Russian TV channels," Razumkov added.