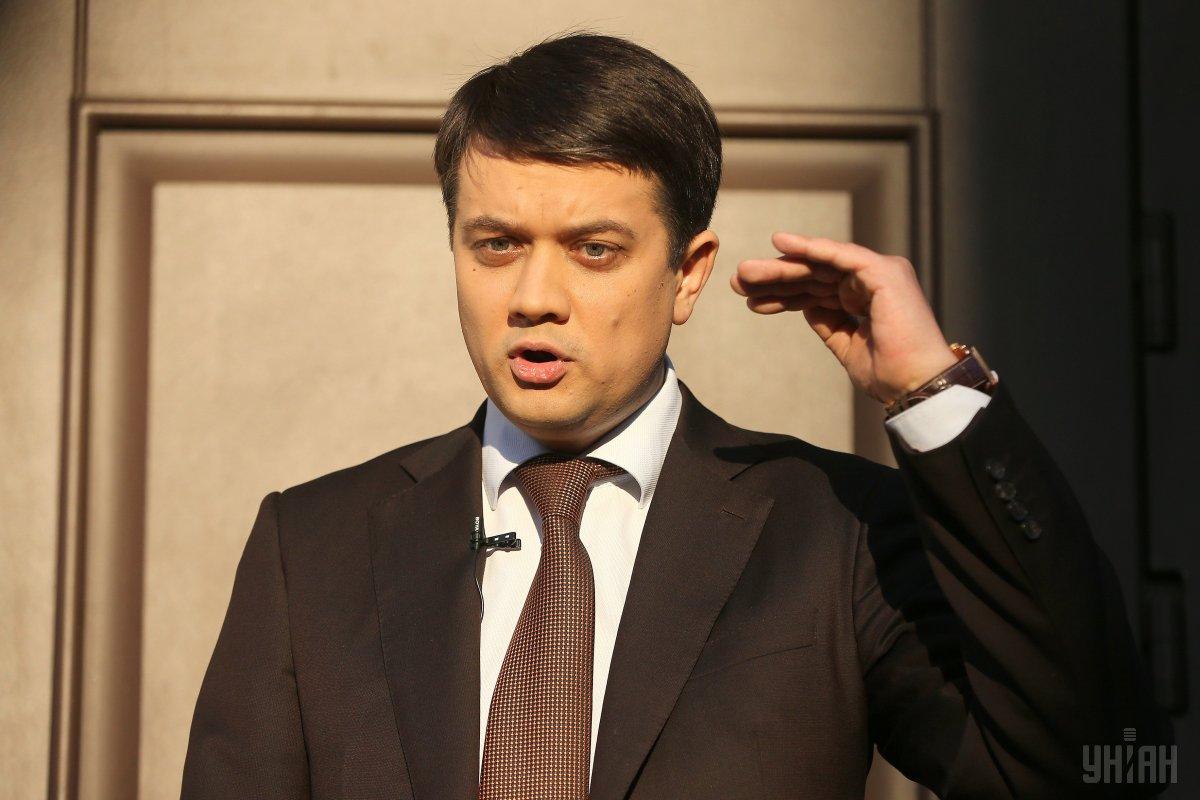 Photo from UNIAN
Attempts by former officials of the "Yanukovych period" to return to high offices as a result of the possible annulment by court of the law on lustration could destabilize the political situation in Ukraine, says leader of the pro-presidential Servant of the People Party, Dmytro Razumkov.
"I don't think there is a revolutionary situation," he told a panel show on 1+1 TV Channel, TSN reports.
"That this will create certain problems for us, as representatives of the new team and first of all for the president, is a fact. There will be lawsuits, there will be attempts to be reinstated at jobs after those people were fired." he noted.
Read alsoActivists rally outside Constitutional Court in support of law on lustration (Video)
The politician explained that he regarded the situation with the possible repeal of the law on lustration "an attempt to destabilize the political situation" and "black PR technology and manipulation, which someone is trying to implement as part of the election campaign."
"That's because someone has problems with their approval rating. It's very convenient to set up this hype, pardon my slang. I don't think this will help anyone much, but nonetheless…" said the leader of the Servant of the People.
As UNIAN reported earlier, a source in the Constitutional Court said the judges were not set to hand down before parliamentary elections a conclusion on whether lustration law was in line with the Basic Law.