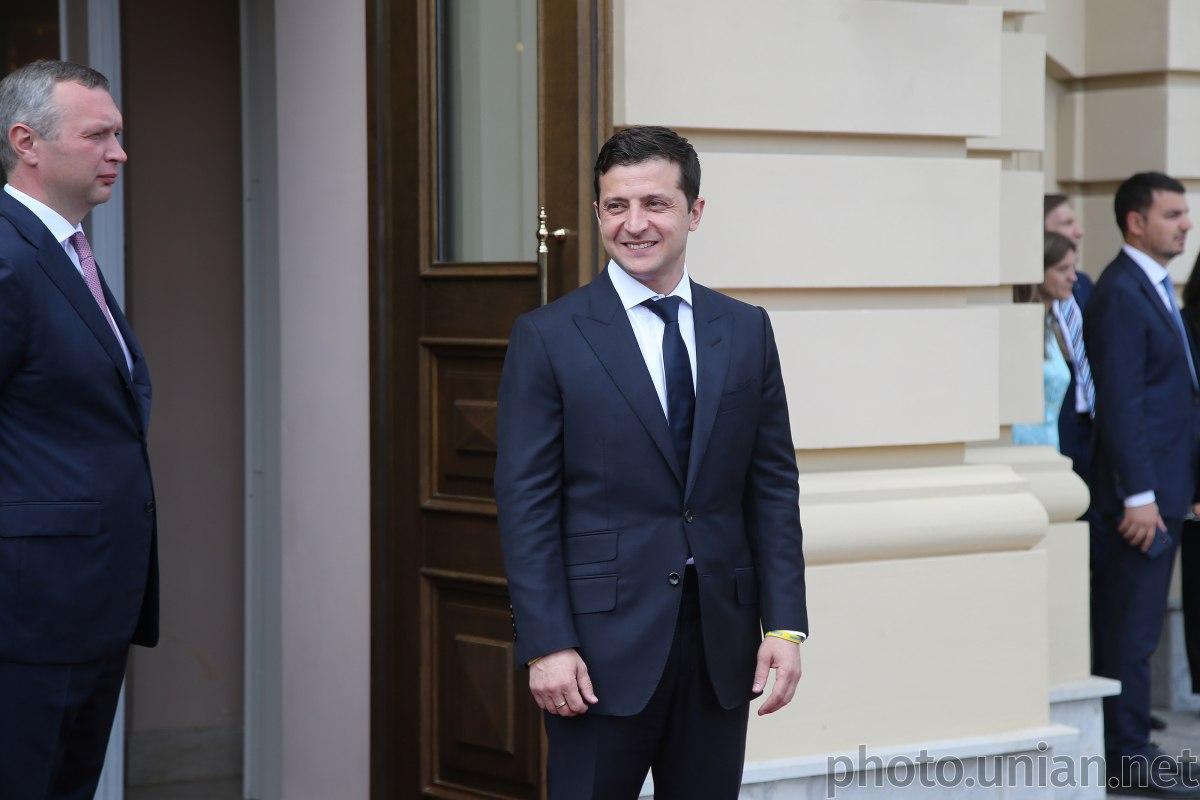 Photo from UNIAN
Ukrainian President Volodymyr Zelensky has said he sees no problem as for the special status of the Russian language in Donbas and local residents should be given an opportunity to speak and fill out documents in Russian.
Read alsoRussian language could be granted official status in Donbas after de-occupation – Bohdan
"If Donetsk residents have any special request that it is important to them so that they could fill out documents in Russian, for example, I don't see any problem," Zelensky told journalist Yuriy Doshchatov during a walk after the Ukraine-EU summit in Kyiv on July 8.
The president added a person can speak any language in Ukraine.
"There was such an informational war [alleging] that it is impossible to speak Russian. I think you understand that you can speak [any language] you want... I am president, I am talking to you [in any language] I want, right?" Zelensky said, switching from Ukrainian to Russian.
As UNIAN reported earlier, Presidential Office chief Andriy Bohdan told RBC Ukraine the Russian language might be given official status in the territory of Donetsk and Luhansk regions.
In turn, Zelensky's representative in the Verkhovna Rada Ruslan Stefanchuk said Bohdan's words should be interpreted as his personal opinion.