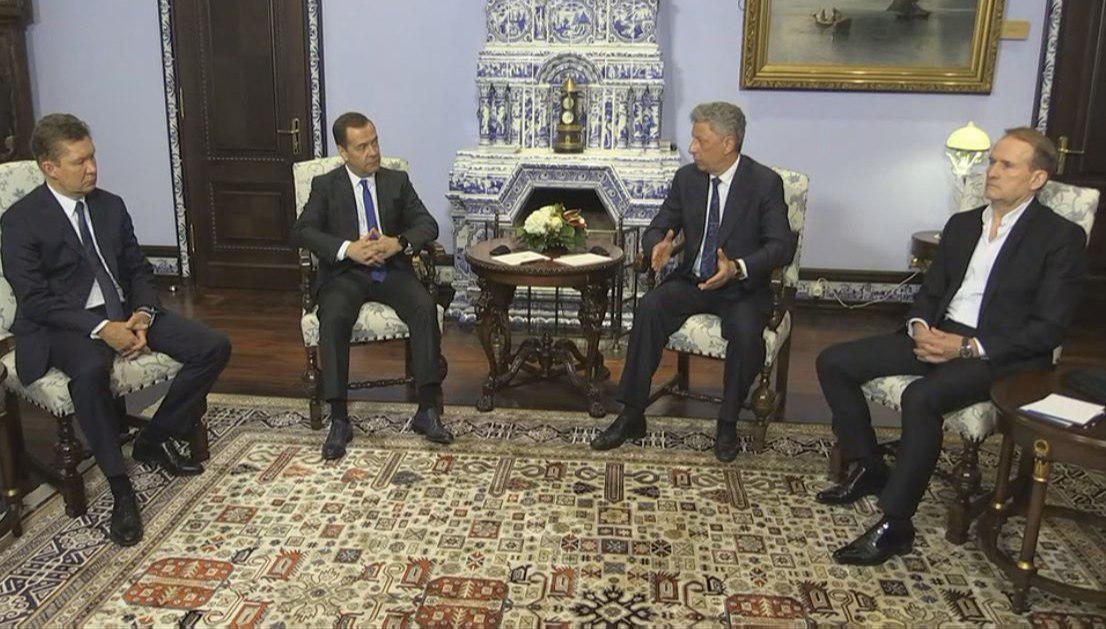 112.ua
Vladimir Putin's crony Viktor Medvedchuk and co-chairman of the Opposition Platform – For Life Party, Yuriy Boyko, flew to Moscow once again to meet with Russian Prime Minister Dmitry Medvedev.
At the meeting, Medvedchuk said that "without cooperation with Russia, it is impossible to achieve peace in Donbas," TASS reports.
In response, the Russian prime minister noted that he had not yet received "clear signals" from the Ukrainian president.
Read alsoZelensky: People like Medvedchuk not to be allowed monopolizing Ukrainian television
"Despite the fact that presidential elections have been held, we have not yet received any intelligible signals about the course that the new president will pursue," Medvedev said, adding that he was awaiting the results of parliamentary elections.
The meeting was also attended by members of the pro-Putin United Russia Party.
The question of "restoring interparty dialogue" was discussed, while chairman of United Russia proposed preparing a memorandum of cooperation with the Opposition Platform – For Life.
Medvedchuk supported the idea, according to the report.
As UNIAN reported earlier, during the presidential campaign, Boyko and Medvedchuk had already met in Moscow with Russian Prime Minister Dmitry Medvedev and Gazprom CEO Alexei Miller.