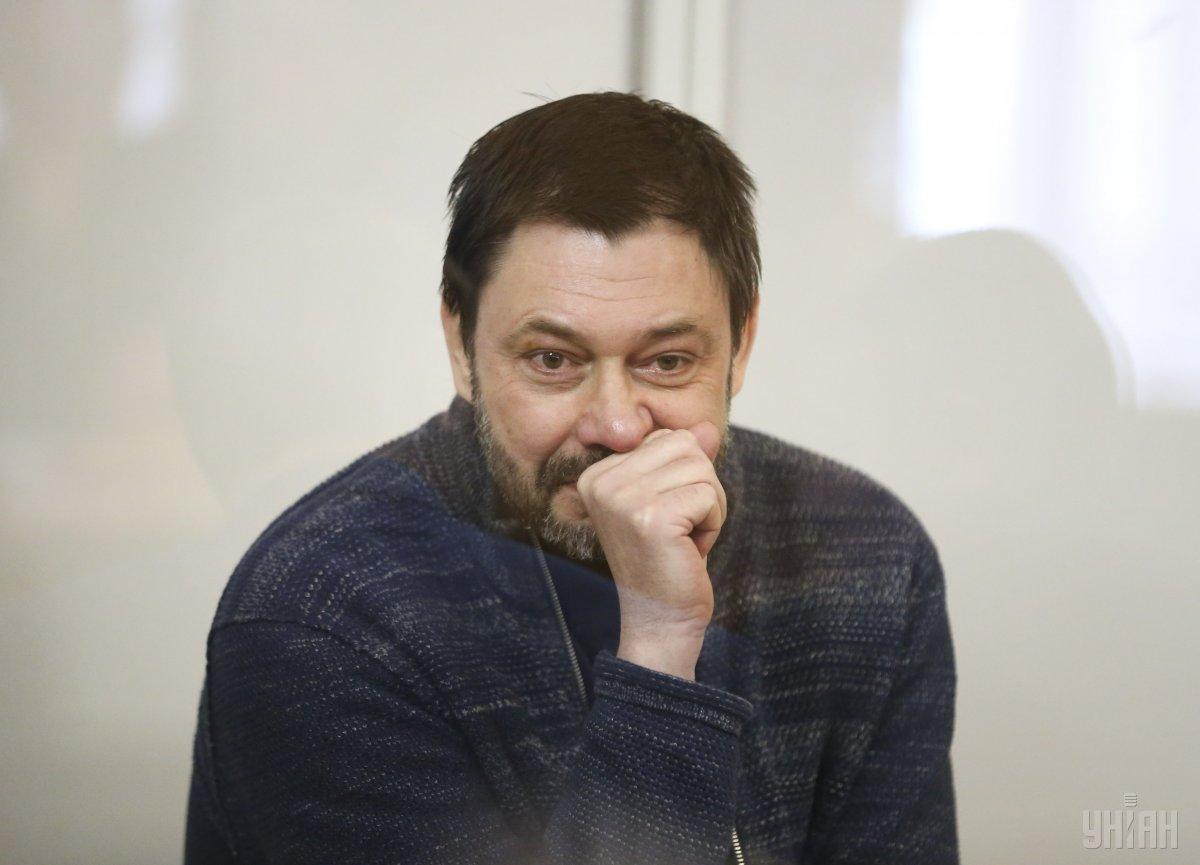 Vyshinsky is accused of treason / Photo from UNIAN
A court hearing in the case of Kirill Vyshinsky, chief of the Russian RIA Novosti's Kyiv office, who has been charged with treason and held in custody since May 15, 2018, has been rescheduled from July 15 to July 19.
The hearing by the panel of judges of Kyiv's Podilsky district court did not take place on Monday, since it turned out that one of the judges was engaged in another case and was absent in the courtroom, according to an UNIAN correspondent.
Read also"No comment": Kremlin on possible swap of Ukrainian POW sailors for propagandist Vyshinsky
In this regard, the hearing was postponed for July 19; it is scheduled to begin at 15:00 Kyiv time on that day.
Vyshinsky's lawyers planned to file a motion for changing his preventive measure to a non-custodial one. The previous time the hearing failed to take place because the prosecutors had not examined the materials of the case.
As UNIAN reported, Vyshinsky, detained in Kyiv on May 15, 2018, is charged with committing high treason and conducting subversive activities related to information warfare against Ukraine.
On April 4, 2019, Kyiv's Podilsky district court began hearings on his case.
On May 7, the court extended his measure of restraint in the form of detention until July 22.