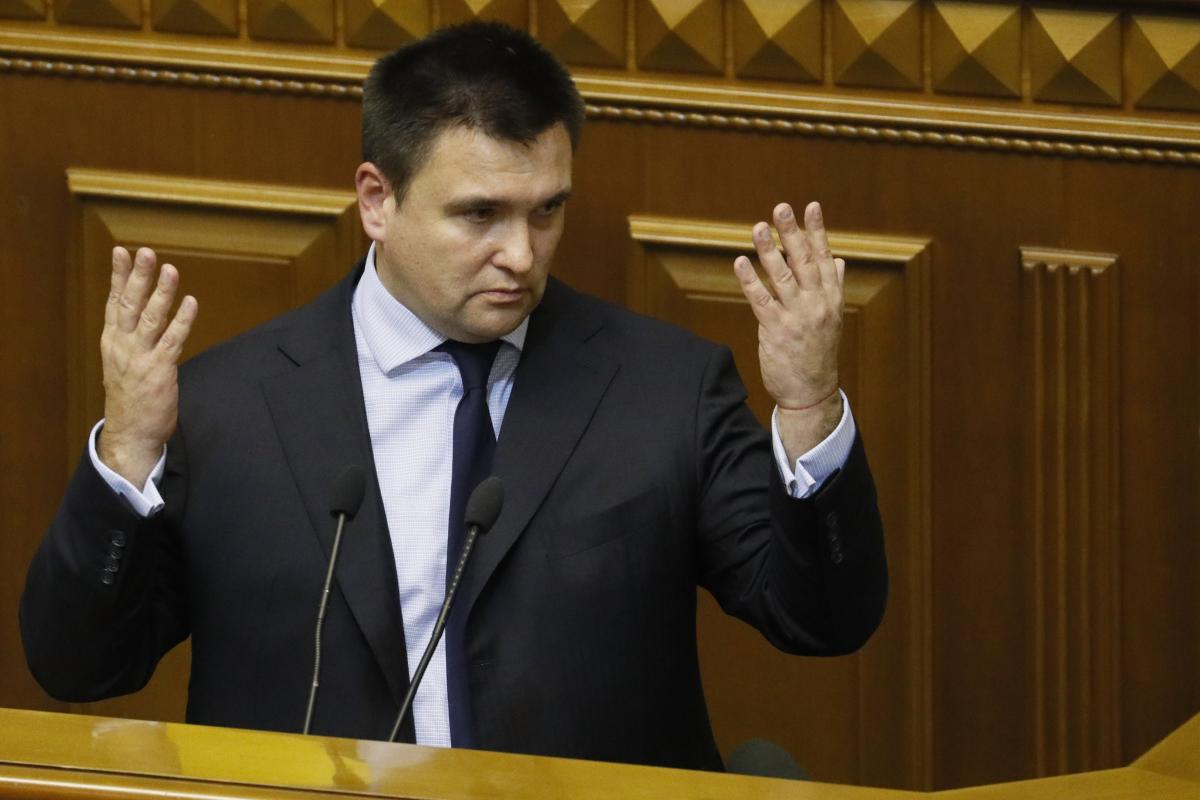 REUTERS
Ukrainian Foreign Minister Pavel Klimkin has voiced an advice to Ukrainian President Volodymyr Zelensky to negotiate with Russian President Vladimir Putin as part of the team.
To a CurrentTime journalist's question on whether Zelensky could handle one-on-one talks with Putin with both foreign ministers also present in the room, Klimkin said he believed the Ukrainian president would certainly figure his way around. "He'll be able to lead these negotiation in a right way, whether they're held in small teams or larger teams."
Read alsoZelensky, Putin talk over phone
"We love to talk so much about personalities, but in modern politics, it's teams that do the job. So I've always been saying that Putin, as a rule, leads negotiations personally. In our case, it's always the team who lead talks. If you wish, my advice to President Zelensky is for him to hold talks alongside his team. A team is something that always helps and inspires. Leadership is important. But the team is also super important," said Klimkin.