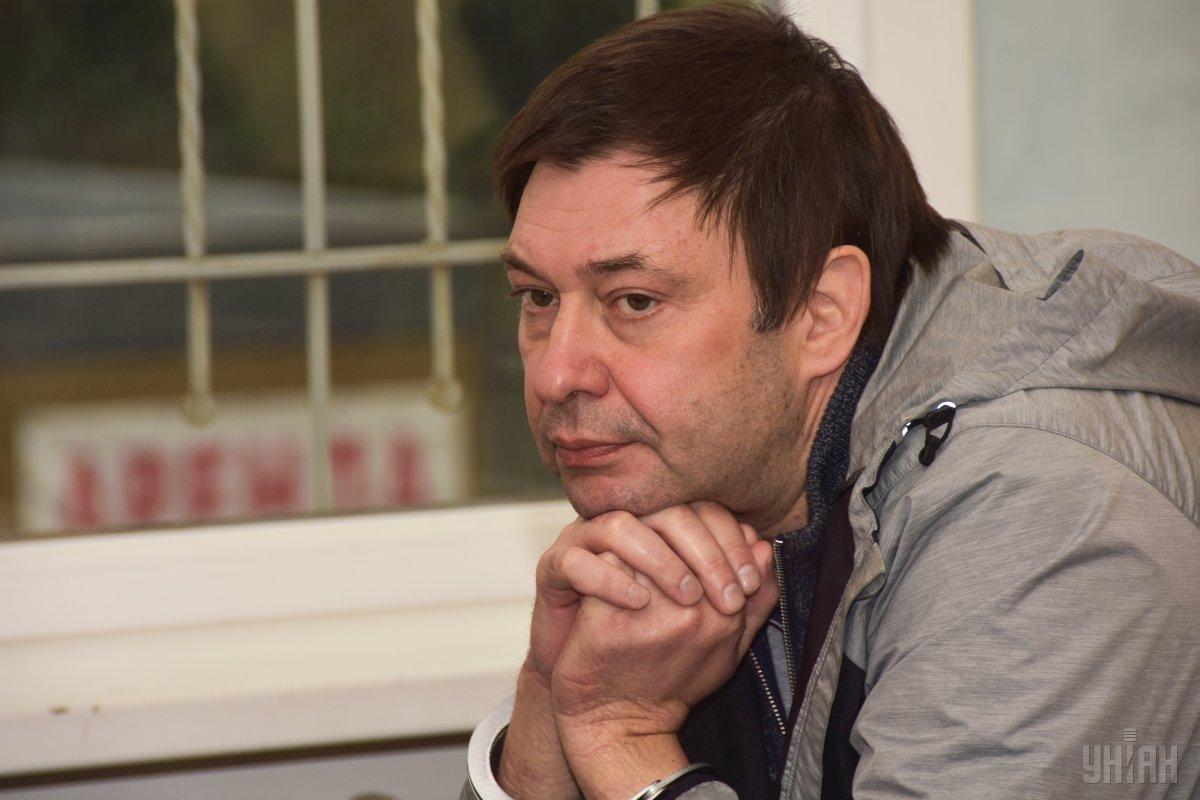 Photo from UNIAN
Russian President's Press Secretary Dmitry Peskov has said the release of chief of the RIA Novosti's Kyiv office Kirill Vyshinsky accused of high treason would be the first step toward normalization between Ukraine and Russia.
"Well, of course, the return of Vyshinsky – this could be an excellent first step. In general, any steps to free people will only be welcomed," Peskov told journalists, commenting on statements made by Ukrainian President Volodymyr Zelensky that the release of captured sailors could be the first step to normalize relations, and also answering the question regarding what the first step could be for Moscow, an UNIAN correspondent in Russia reports.
Read also"No comment": Kremlin on possible swap of Ukrainian POW sailors for propagandist Vyshinsky
As UNIAN reported, Vyshinsky, detained in Kyiv on May 15, 2018, has been charged with high treason and subversive activities related to information warfare against Ukraine.
On April 4, 2019, Kyiv's Podilsky district court started hearings on his case.
On May 7, the court extended Vyshinksy's remand period until July 22.
The latest hearing was rescheduled to be held from July 15 to July 19. Vyshinsky's lawyers are planning to file a motion on releasing the defendant from custody after the Constitutional Court of Ukraine ruled that custody remand shall not be a non-alternative measure of restraint applied to persons suspected of crimes against national security, as grave as state treason and terrorism.