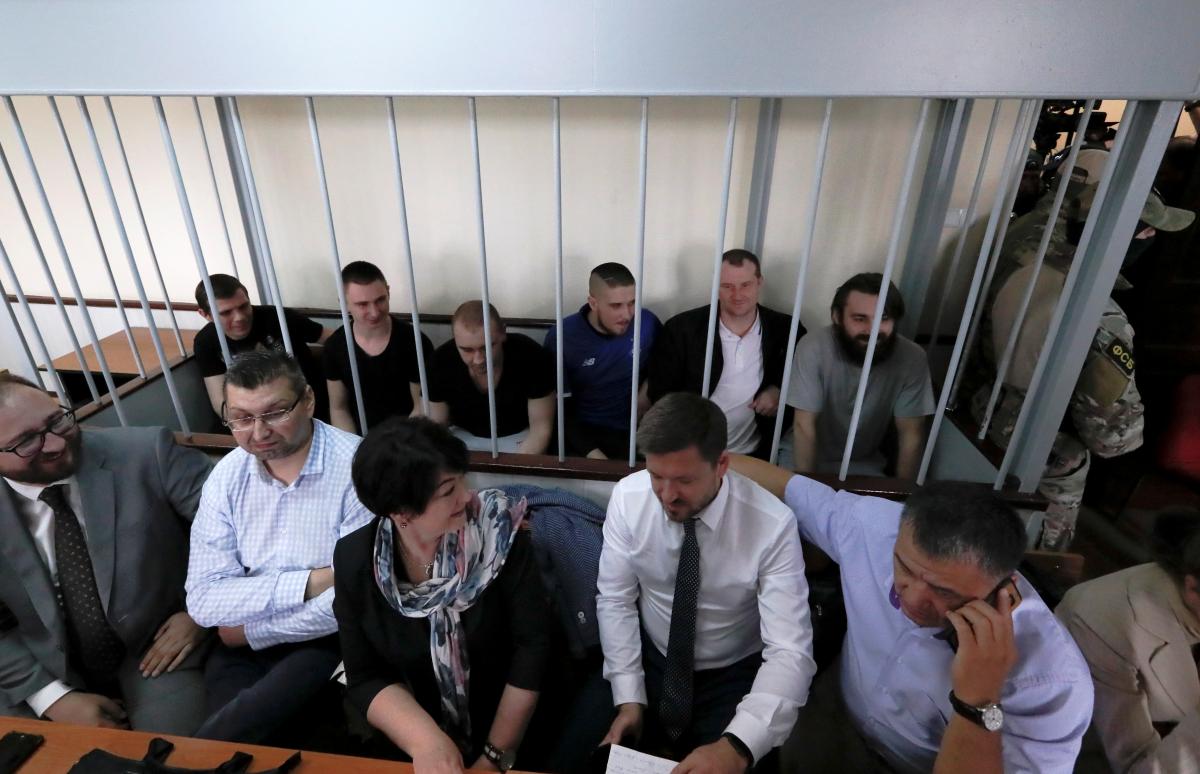 REUTERS
President of Ukraine Volodymyr Zelensky declares that Russia must return Ukrainian sailors, and that this should be done beyond the exchange schemes.
"it's not about an exchange when we talk about our sailors. They must return our sailors," Zelensky said, speaking at the Ministry of Defense Friday, according to an UNIAN correspondent.
Read alsoU.S. legislators draft sanctions on 24 FSB operatives over 24 Ukrainian POW sailors
Earlier, Zelensky said that the first step toward normalization with Russia could be the release by the Kremlin of 24 Ukrainian POW sailors captured near the Kerch Strait on Nov 25, 2018.
In response, Russian presidential press secretary Dmitry Peskov suggested the first step toward such normalization could be the release and return to Russia of RIA Novosti Kyiv bureau chief Kirill Vyshinsky.
As UNIAN reported, Vyshinsky, detained in Kyiv on May 15, 2018, has been charged with high treason and subversive activities related to information warfare against Ukraine.
On May 25, 2019, the International Tribunal for the Law of the Sea ("ITLOS") ordered the immediate and unconditional release of the three Ukrainian naval vessels and the twenty-four servicemen onboard. Russia's failure to immediately release the vessels and the servicemen constitutes "a brazen violation of this order," it said.