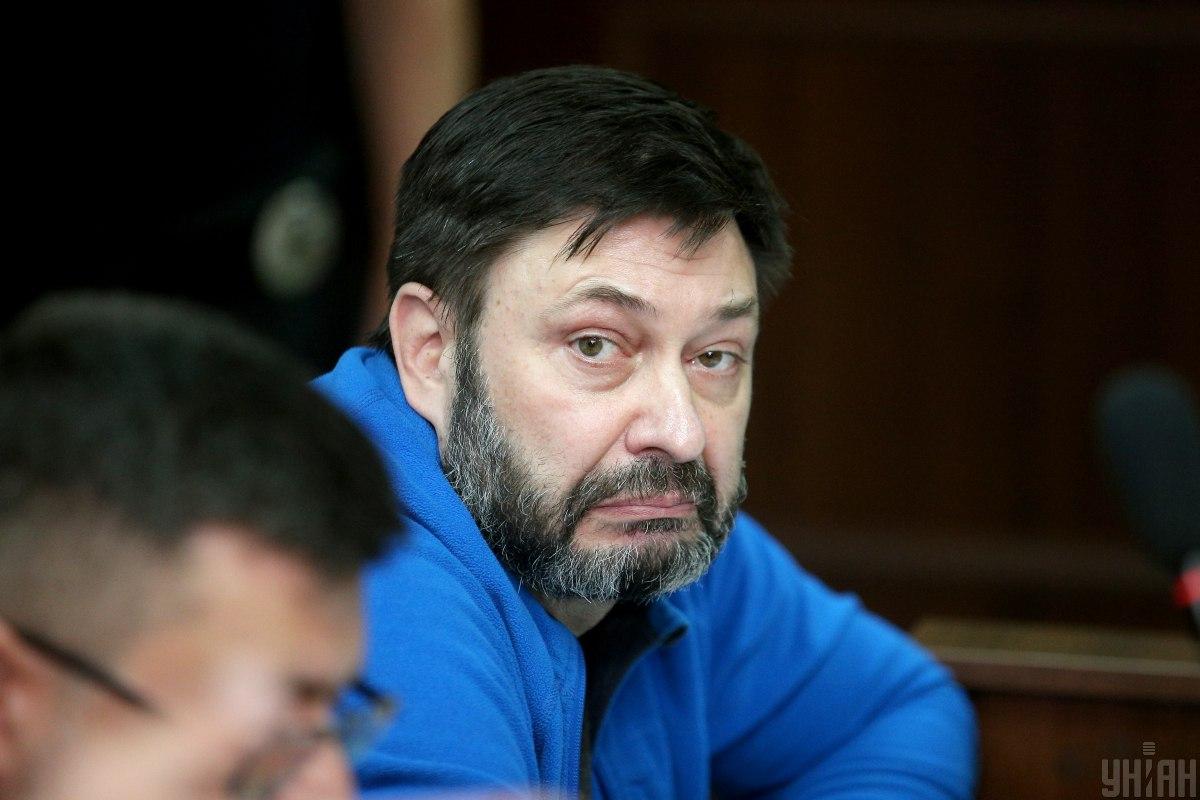 Vyshinsky left behind bars for another two months/ Photo from UNIAN
Ex-editor-in-chief of RIA Novosty Ukraine Kirill Vyshinsky's custody has been extended for another 60 days, until September 19.
The decision was taken by Kyiv's Podilsky district court on July 19, according to an UNIAN correspondent.
By taking such a ruling, the court satisfied a claim filed by the Ukrainian-controlled Crimean Prosecutor's Office (CPO).
Read alsoZelensky declares readiness to swap Sentsov for Vyshinsky
Chief of the CPO department Yevhen Komarovsky told reporters after the hearing that the prosecution side had cited a number of justified risks: Vyshinsky could leave the territory of Ukraine, influence witnesses and commit other illegal actions that could harm the establishment of the truth in the case.
In addition, the court on July 19 established the evidence that will be examined in subsequent court hearings.
First, the evidence of the prosecution will be studied, namely, witnesses will be interrogated, documents, material evidence will be examined, then the court will begin to look at the evidence of the defense with interrogations of witnesses and examination of documents.
The prosecutor also added that there were about 10 witnesses from the prosecution's side, and from five to seven from the defense. At the same time, Komarovsky said that he could not comment on the possibility of exchanging Vyshinsky for any of the Ukrainian political prisoners, since this issue lies outside the criminal procedure.
The next meeting on the Vyshinsky case will begin on September 16.
As UNIAN reported, Vyshinsky, who was detained on May 15, 2018, in Kyiv, is accused of high treason and involvement in information warfare against Ukraine.