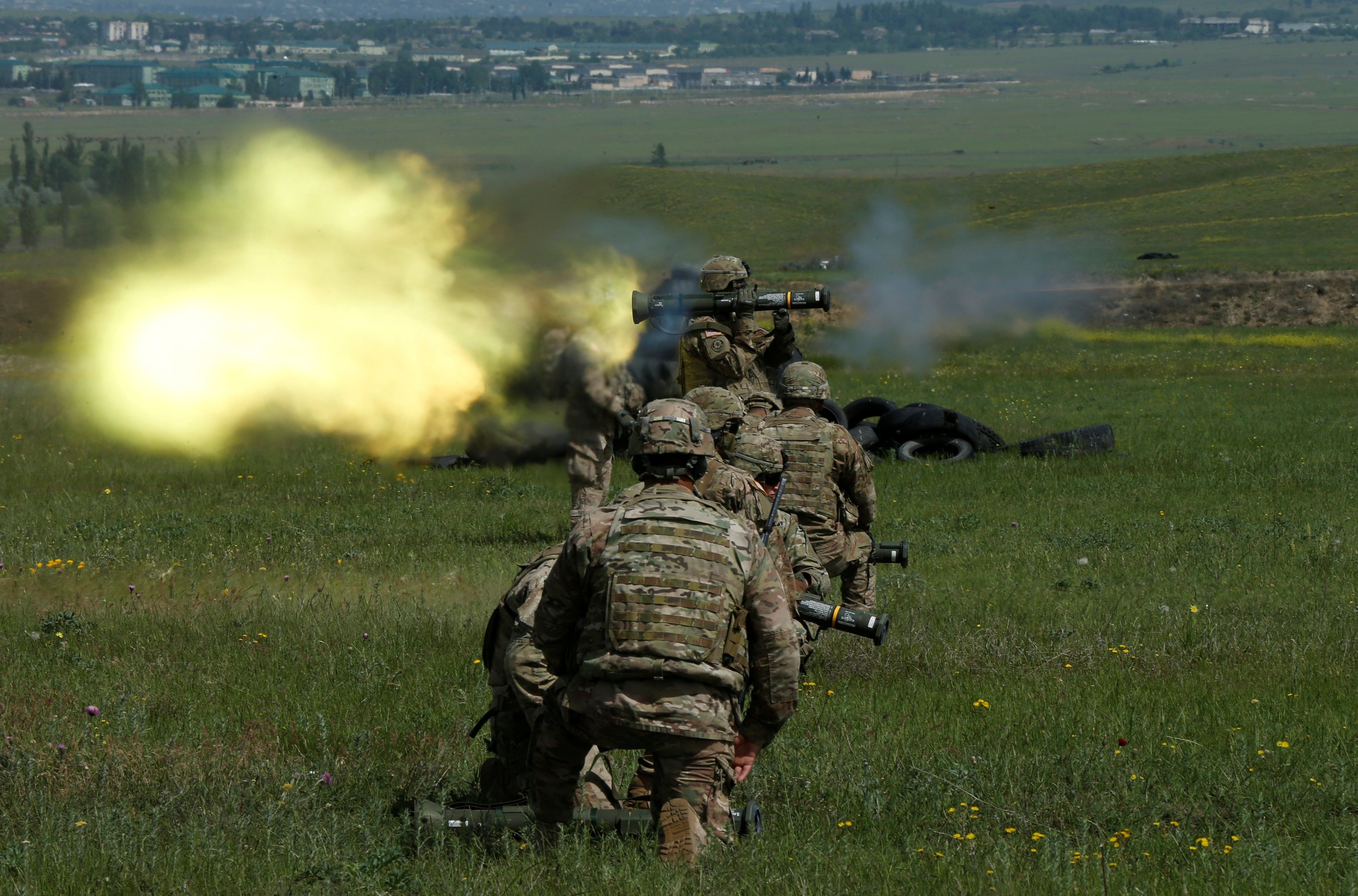 REUTERS
More than 3,300 soldiers from 14 nations began the largest annual exercise in the former Soviet republic of Georgia this week, aimed at strengthening security in the tense Black Sea region.
During the two-week Agile Spirit war games, soldiers will face and use modern military equipment and hybrid warfare tactics, such as cyberwarfare, to defend against an attack by a "near-peer" adversary, Brig. Gen. Nikoloz Janjgava, deputy chief of staff of the Georgian armed forces, told Stars and Stripes, an American military newspaper, on Thursday.
Read alsoRussia preparing for large-scale military campaign in Ukraine – intel veteran
He said that the opposing forces in the exercise scenario are not modeled on the Russians. However, Russia is using similar tactics in the ongoing conflict with Ukraine and used them in the brief war it fought with Georgia in 2008.
"We are trying not to use the 'R' word during the exercise," Janjgava said.
About 1,500 U.S. troops and a similar number of Georgians are participating in the drills. Twelve other countries, including Ukraine, have sent a total of 300 participants.
U.S. and Georgian troops opened the event with a live-fire attack on enemy-held bunkers. They plan to move into defensive operations later in the exercise.
Agile Spirit gives Georgia and Ukraine more experience working with NATO allies, Janjgava said. Both countries are on track to become part of the alliance in the near future, the Georgian Ministry of Defense said in a statement.
The drills also help to prepare Georgian soldiers for upcoming deployments to Afghanistan, where Georgia is one of the top troop contributors to the NATO-led mission, Janjgava added.