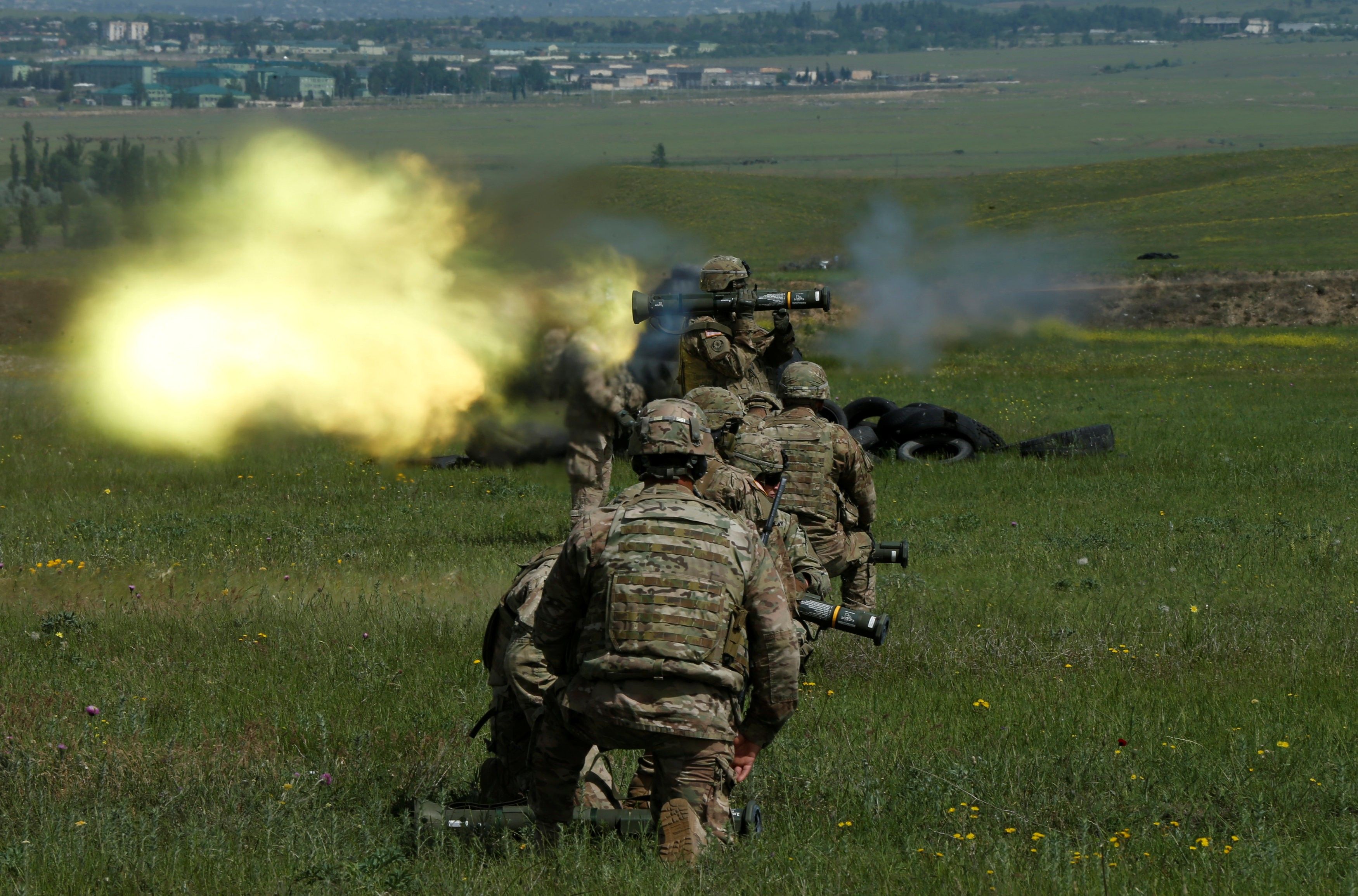 REUTERS
Multinational military exercises Agile Spirit 2019 are starting in Georgia Saturday, July 27.
More than 3,000 soldiers from 14 NATO countries and partner states will take part in the exercises, including Ukraine, RBC-Ukraine reported with reference to the press service of the Georgian defense ministry.
Agile Spirit will be held in three locations, namely in Senak, in Vaziani (near Tbilisi) and at the Orfolo training ground in Akhaltsikh. One of the objectives of the exercise is to strengthen security in the Black Sea region.
Read alsoUkraine's Navy reports another act of provocation by Russia in Black Sea
"The purpose of the exercise is to strengthen defense capabilities of the Georgian Defense Forces, increase the level of compatibility with the military units of NATO forces and Alliance's partner countries, create and develop opportunities for a multinational, regional and, unified partnership, as well as strengthen security in the Black Sea region," the statement reads.
It is noted that Agile Spirit training has been held in Georgia annually since 2011.