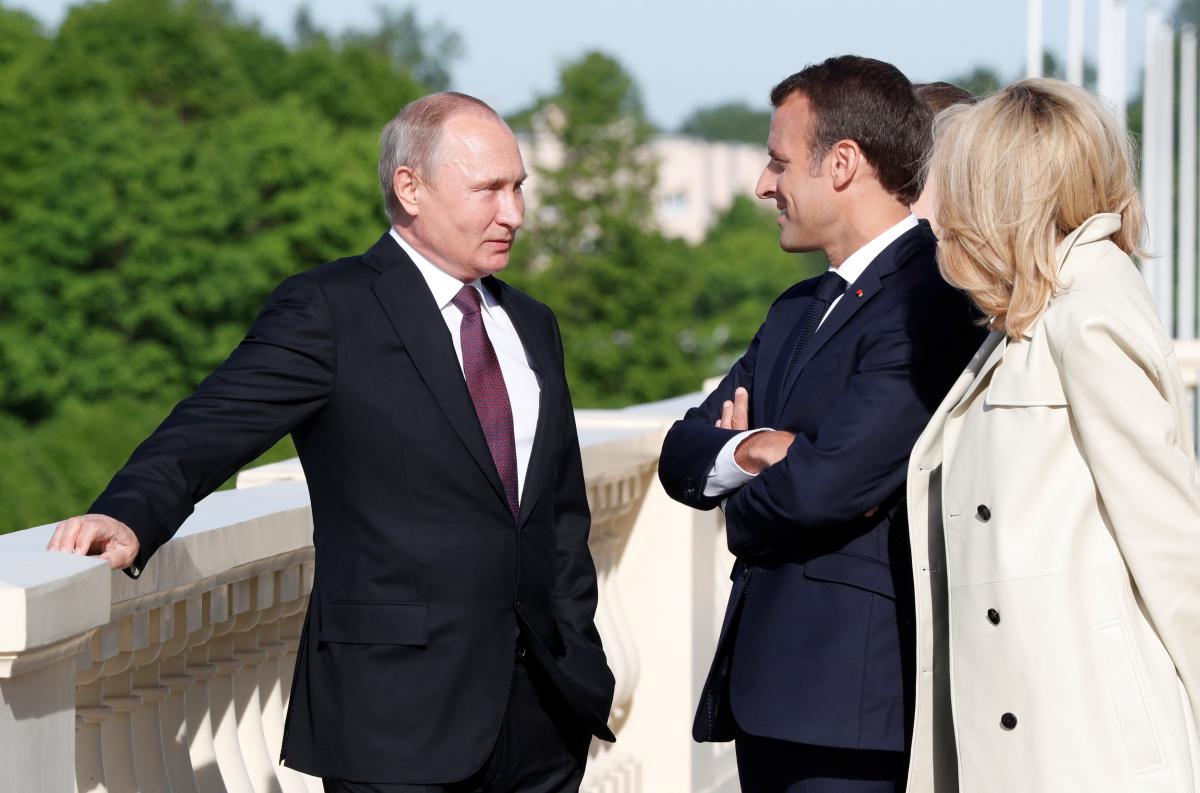 REUTERS
French President Emmanuel Macron has told Ukrainian President Volodymyr Zelensky by phone that the achievement of tangible results in peace talks on Donbas in the Normandy format will be discussed with Russian President Vladimir Putin on August 19.
"He [Macron] told him [Zelensky] that this issue will be on the agenda of his talks with President of the Russian Federation Vladimir Putin on August 19," the French president's office reported.
Read alsoZelensky calls Putin following deadly shelling that killed Ukrainian troops in Donbas
Putin is scheduled to visit France on August 19.
The French leader praised his Ukrainian counterpart Zelensky's constructive approach and stressed the need to "consolidate the progress that has been observed in recent weeks."
Macron and Zelensky will remain in close contact in the next few weeks, the French side reported.
The President of France also expressed his condolences and showed solidarity with the Ukrainian people and the families of four Ukrainian servicemen who have recently been killed in action amid an attack by Russia-led forces in eastern Ukraine.