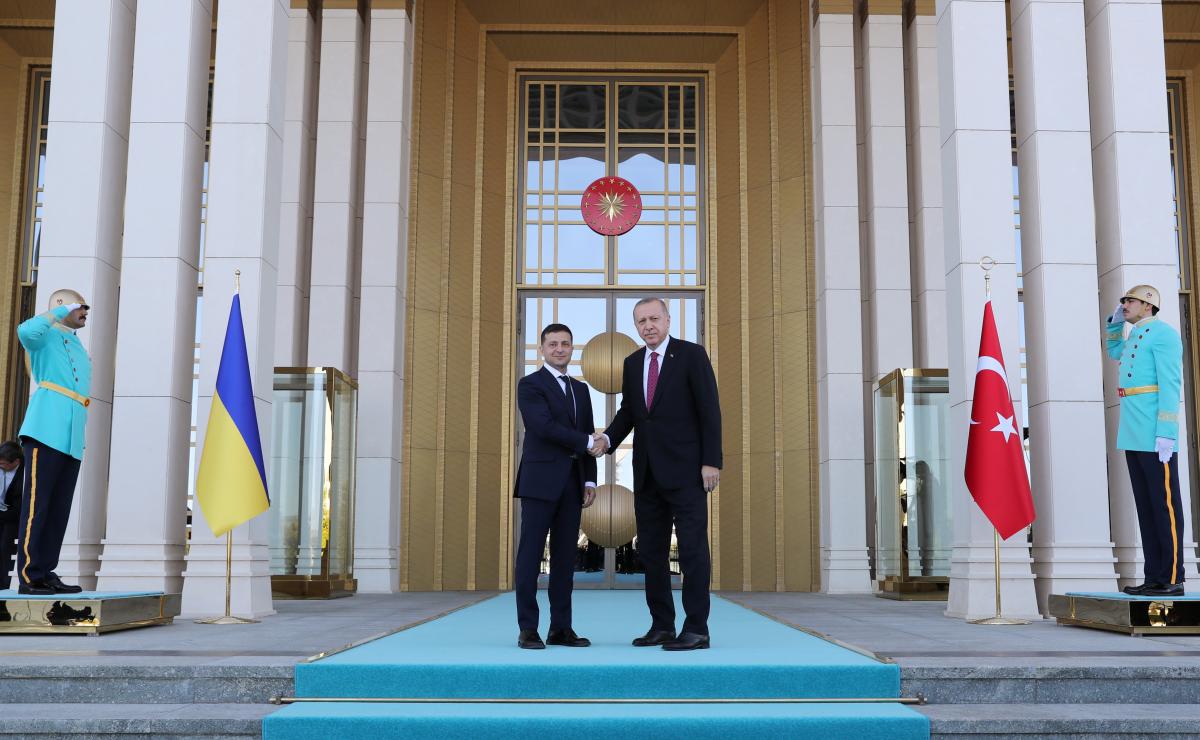 REUTERS
Ukrainian President Volodymyr Zelensky and his Turkish counterpart Recep Tayyip Erdoğan have discussed the release of Ukrainian Navy sailors captured by Russian security forces and other citizens of Ukraine illegally detained and imprisoned in the Russian Federation.
"Regarding shipping and challenges in the Black Sea – we devoted a lot of time to this issue. It is very important for our both states in the Black Sea region to ensure the safety of navigation. Discussing this, we came to the case of our sailors," Zelensky said at a joint press conference with Erdogan in Ankara on August 7. The event was broadcast live on the Facebook page of the Office of the President of Ukraine.
Read alsoZelensky calls Putin following deadly shelling that killed Ukrainian troops in Donbas
"The return of our sailors, the return of our political prisoners, our prisoners of war, the return of all the Ukrainians who were captured in Crimea, at war [in Donbas] – this is part of the issue of ending the war. This is a very important part, so that we do not forget about it every day, in every country in the world. We must understand that we must help each other, without lifting the sanction, and [must] not rest content with what has been achieved," he said.
"Every day, waking up, each of us must think what exactly you can do to end the war, think about people. Someone sacrifices his or her life at the front, someone helps with volunteering, someone donates money," the president said.
When communicating with the media in Ankara on August 7, Zelensky proposed commemorating the four Ukrainian soldiers who were killed in action in Donbas on August 6.
"I think that you all would not mind. Yesterday, four of our soldiers, young men – all were younger than me – lost their life... They died. I think it would be fair for us to pay a minute of tribute to these victims," Zelensky said.
According to him, in connection with the incident, much time of the talks in Turkey was devoted to negotiations on the war in Donbas and the implementation of the Minsk agreements.
Representatives of the delegations of the two countries and journalists present in the hall responded to Zelensky's proposal and honored the memory of the Ukrainian military with a minute of silence.
"Thank you. I think it is very important that everyone understands that the whole world – and Turkey, and any other country – remembers our fighters. This is very important to their parents, to their children," Zelensky said.
Zelensky earlier said that Ukraine, together with international partners, would do everything possible and impossible to bring peace back to Donbas.