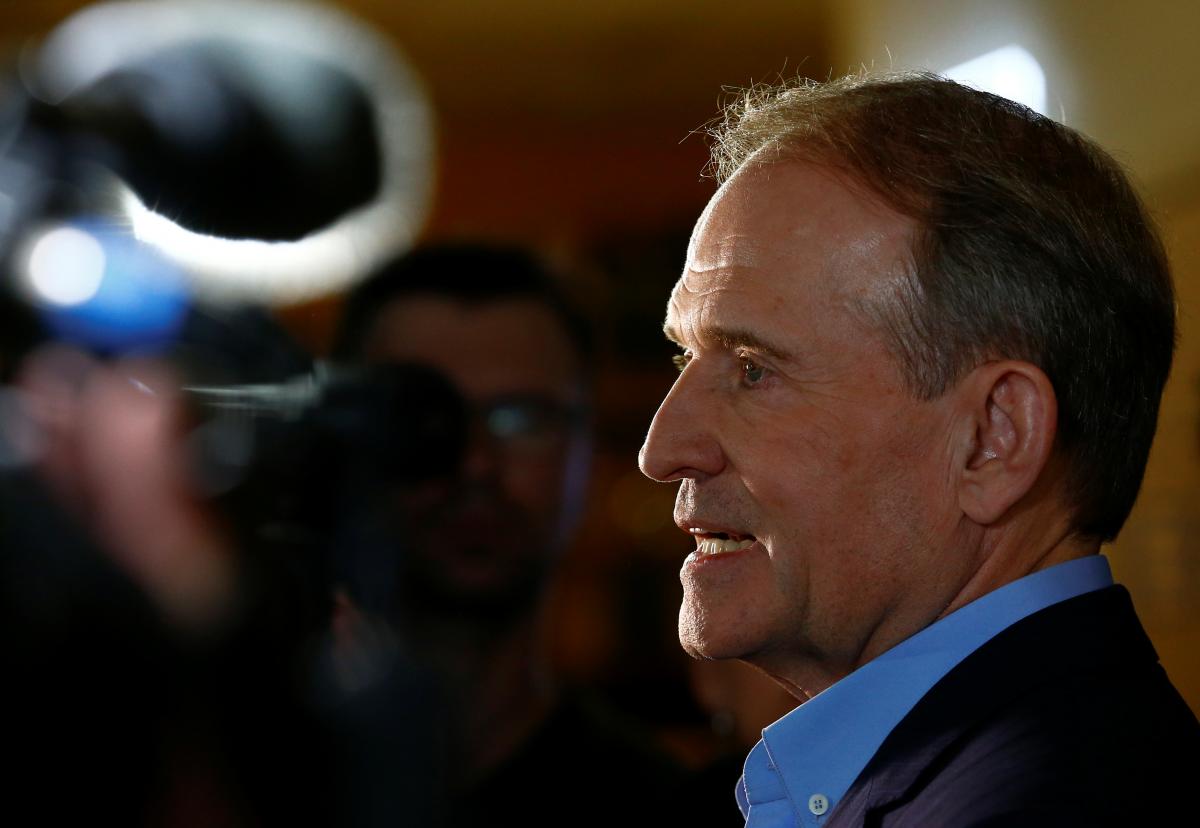 REUTERS
Secretary of the National Security and Defense Council (NSDC) of Ukraine Oleksandr Danyliuk says the presence in Parliament of Chairman of the political council of the Opposition Platform – For Life Party Viktor Medvedchuk, Russian President Vladimir Putin's ally in Ukraine, a "threat" to Ukraine's national security.
"It is clear that Medvedchuk has a clear pro-Kremlin orientation. Yes, he will use the parliament's platform to not just sit there. Is this a threat? Yes it is. But in the end he was elected as a deputy. Ukraine is a democratic state, so we must be able to work with such challenges in parliament. And not only there," Danyliuk told the BBC's Ukrainian service on August 13, responding to a question on whether Medvedchuk poses a threat after he was elected Ukrainian MP.
Read alsoServant of the People offers vice speaker post to opposition
When asked about Medvedchuk's claims that he allegedly has his own peace plan for Donbas settlement, which has been agreed in Moscow, Luhansk, and Donetsk, but not Kyiv, and whether any developments of this plan are being used, Danyliuk said: "I am not aware of Medvedchuk's plan. And if he already says that it is not accepted in Kyiv, he must have discussed it with someone."
"Based on his political position and on his behavior during the election campaign and before that, I have certain fears that this plan is not in Ukraine's interests. But I don't want to get ahead of myself and I am not aware of such a plan," the official added.
As UNIAN reported earlier, Medvedchuk had been removed from the Donbas settlement process in Minsk.