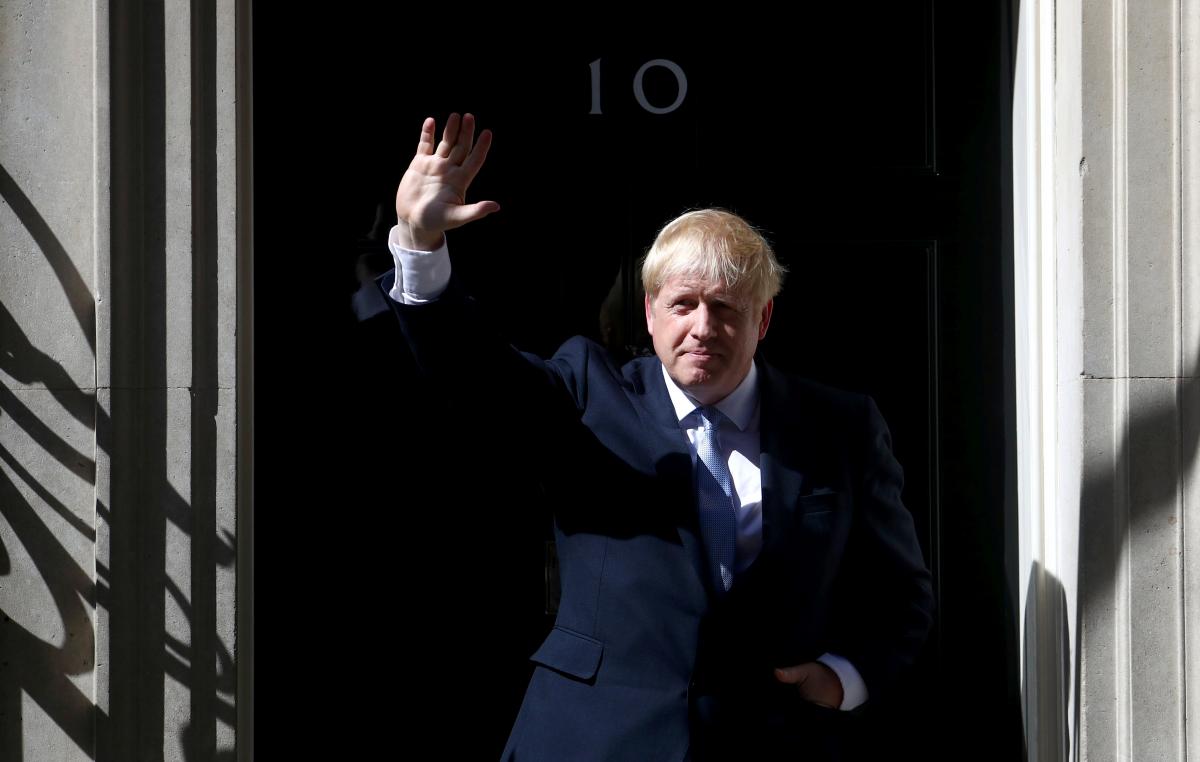 REUTERS
In a phone conversation held Thursday, Ukrainian President Volodymyr Zelensky and British Prime Minister Boris Johnson stressed the impossibility of restoring Russia's membership in the G7 as long as Russia systematically violates international law and undermines European and global security.
Zelensky thanked Johnson for the UK's firm and principled position in support of Ukraine in the light of recent statements about the possibility of Russia returning to the G7, the Ukrainian president's press service reports.
The interlocutors agreed that in the context of the ongoing Russian aggression in Ukraine, the occupation of Crimea and Russia's failure to comply with the Minsk agreements, it is impossible to talk about the return of the Russian Federation to the international platform where global problems are being solved.
Read alsoEU against Russia's return to G7 world leaders' talks, official says – media
Volodymyr Zelensky was assured that such a clear position would be demonstrated during the next G7 Summit on August 24-26 in France.
Boris Johnson invited Volodymyr Zelensky to come to the UK for an official visit.
The British PM also congratulated the Ukrainian president on the occasion of the upcoming Independence Day and wished success and prosperity to the people of Ukraine.
As UNIAN reported earlier, the Group of Seven highly industrialized countries includes the USA, Japan, Germany, United Kingdom, France, Italy, and Canada.
Russia was expelled from G8 in 2014 after the illegal annexation of Crimea.
Since then, Western leaders have repeatedly stated that the restoration of Russian participation is tied with the "Crimean issue" and Russia's compliance with the Minsk agreements, which provide for an end to the conflict in the Donbas.
On August 20, 2019, U.S. President Donald Trump said he would support Russia's return to the group.
In turn, French President Emmanuel Macron believes that such a step is possible after the Ukraine crisis is settled.
German Chancellor Angela Merkel said that the reasons for Russia's exclusion from the G8 have not been eliminated, so any discussions about returning Russia to this format are premature.