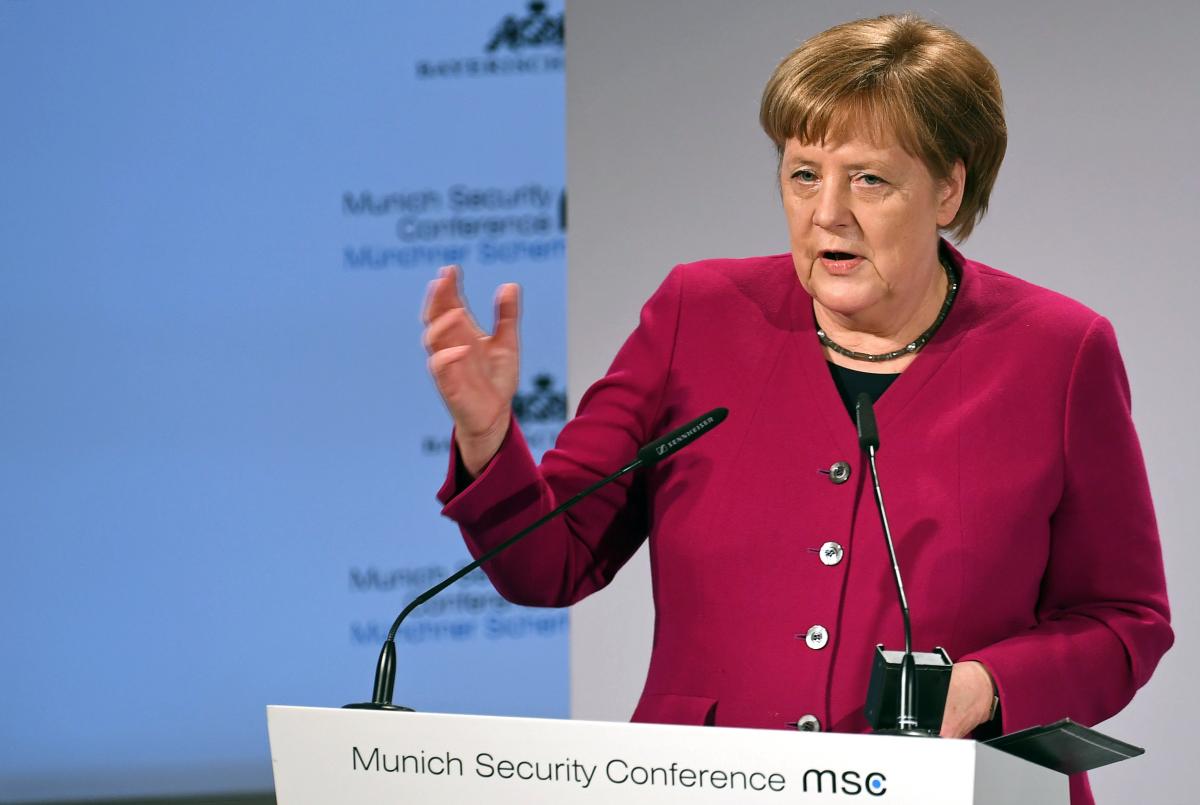 REUTERS
German Chancellor Angela Merkel spoke in favor of holding talks between Ukrainian President Volodymyr Zelensky and Russian President Vladimir Putin regarding the settlement of the situation in Donbas, eastern Ukraine, during a meeting with U.S. President Donald Trump on the sidelines of a G7 summit in France's Biarritz.
Read alsoMerkel, Trudeau call on Ukraine to continue reforms
According to Merkel, she wishes to see the negotiations between the new Ukrainian president Zelensky and the Russian president and progress made on the Minsk agreement. She also says that little progress has already been achieved under Zelensky's presidency.
The German Chancellor also notes the need to move forward in the next few months to reach a settlement on the issue since this is a major challenge and there are enough problems in the world.
As UNIAN reported earlier, Canadian Prime Minister Justin Trudeau and German Chancellor Angela Merkel met on the sidelines of the G7 summit in France and expressed support for Ukraine, encouraging it to continue reforms.