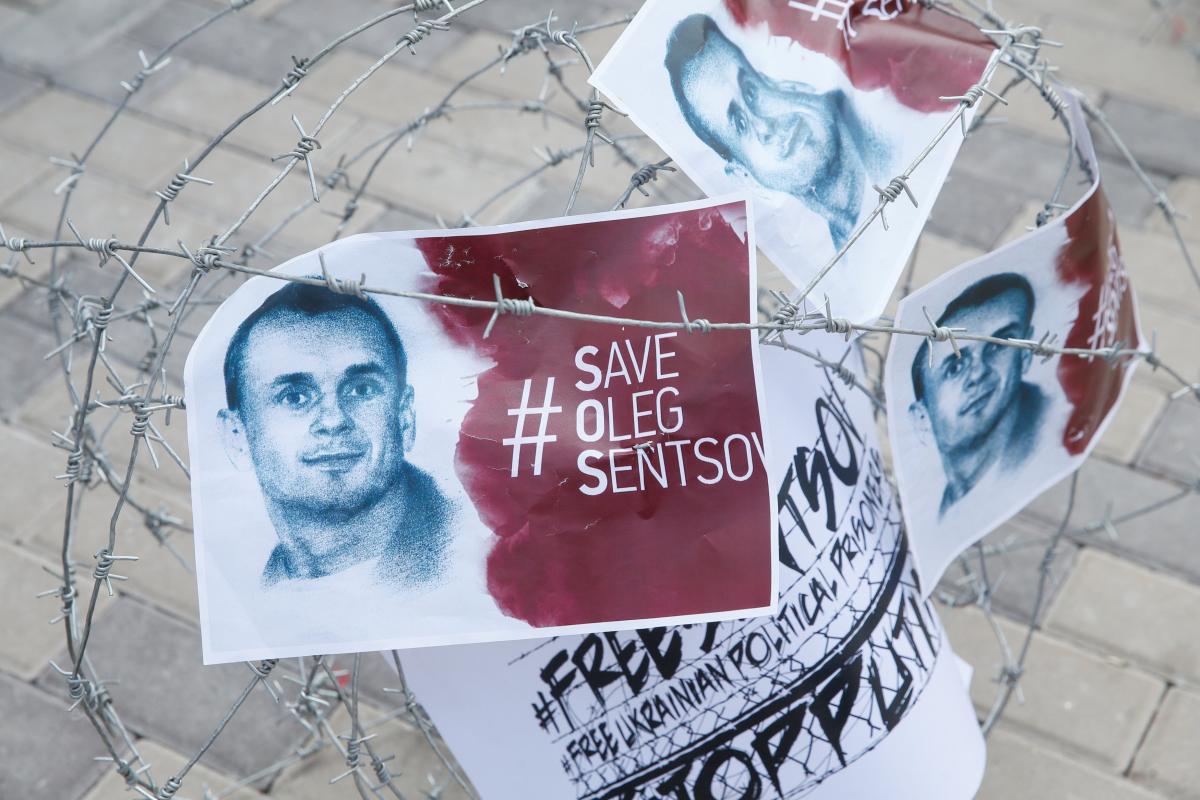 REUTERS
Press Secretary of the Ukrainian SBU Security Service's chief Olena Gitlianska says the date of the exchange of held persons between Ukraine and Russia is still being agreed upon by the parties.
"There is no date," the SBU press service told UNIAN on Aug 30.
At the same time, she believes that the exchange will not take place on Friday. However, she noted this is her personal opinion, not a fact, as some media reported.
Earlier, Gitlianska said the exchange of prisoners would not take place on Aug 30.
"Not today," she told the Ukrainian online news outlet Obozrevatel on Friday.
In the context of unconfirmed reports that the exchange could allegedly happen at Kyiv's Zhuliany Airport any minute, she said: "We are not specifying the date. But I can say that it is not [scheduled] for today. There is no final date yet."
When asked what the main obstacle to the swap is, Gitlyanskaya said: "There are no obstacles, everything is going as planned."
As UNIAN reported earlier, On Aug 21, he Moscow-based Lefortovo detention center administration confirmed that five Ukrainian political prisoners had been transferred to Moscow: Volodymyr Balukh, Stanislav Klykh, Mykola Karpyuk, Oleksandr Kolchenko, and Pavlo Hryb.
On Aug 29, it became known that Ukrainian film director Oleh Sentsov, who had been illegally convicted in Russia on trumped-up terrorism charges, had been transferred from a penal colony in the town of Labytnangi (Russia's Yamalo-Nenets Autonomous District) to Moscow's Lefortovo.
Deputy Chairman of the Mejlis of the Crimean Tatar people Akhtem Chiygoz, Ukrainian MP from the European Solidarity Party, admitted that Ukrainian political prisoners illegally convicted in Russia would return to Ukraine on Aug 30.
Ex-deputy of the Russian State Duma Ilya Ponomarev, who was granted Ukrainian citizenship, said there would be Ukraine-Russia swap of prisoners on Friday, Aug 30. "Today there will be an exchange of prisoners. We keep our fingers crossed!" he wrote on Facebook, adding that the swap will take place overnight.
Meanwhile, relatives of some POW sailors have already set off for Kyiv after being informed that the sailors had already arrived in Ukraine, Krym.Realii reported on Aug 30.
Read alsoProcess of prisoner swap with Russia not yet completed – President's Office
According to the Ukrainian President's Office, the process of negotiations between Ukraine and Russia on the exchange of held persons is still ongoing.
"The process of mutual release of held persons is ongoing. Reports about its completion are false. When the mutual release of held persons is completed, the President's Office will report about it via official channels," the statement said.
In addition, Lawyer of certain Russians held in Ukraine Valentyn Rybin said planes with persons held in Russia and Ukraine had not yet departed.