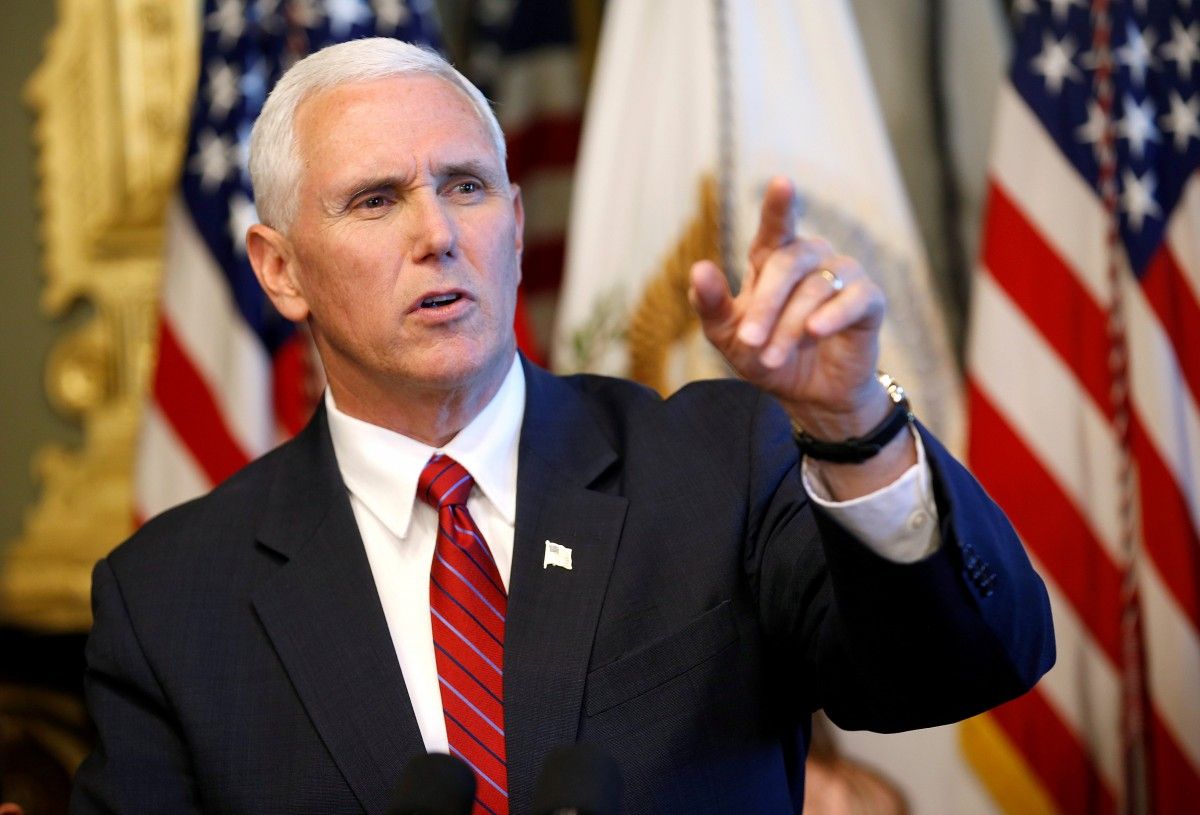 REUTERS
U.S. Vice President Mike Pence met with Ukrainian President Volodymyr Zelensky in Warsaw on the occasion of the 80th anniversary of the outbreak of World War II and assured the Ukrainian leader of the U.S. further support for Ukraine's territorial integrity, including Crimea.
Read alsoTrump cancels Poland trip to focus on Hurricane Dorian, sending Pence – media
Pence said he was very pleased to meet with Zelenky in Warsaw to take part in memorial events to mark the 80th anniversary of World War II. It is a great honor for him to be on one stage with Zelensky to remember and mark the anniversary, and freedom they have been enjoying for many decades, Pence said, as reported by an UNIAN correspondent on September 1.
The U.S. official added that he was very pleased to meet the Ukrainian president personally and congratulate him on the very good start of work.
Pence also noted extremely strong relations between the U.S. and Ukraine, as the United States always supports and stands side by side with the people of Ukraine. He said this started back in 2014. Since then, the U.S. has been strongly supporting Ukraine's territorial integrity and Ukrainians. According to Pence, the United States will continue to support the people of Ukraine on security and territorial integrity issues, including Crimea.
As UNIAN reported earlier, during a meeting with Mike Pence, Zelensky said all major reforms would be launched in Ukraine during the first year of his presidency.