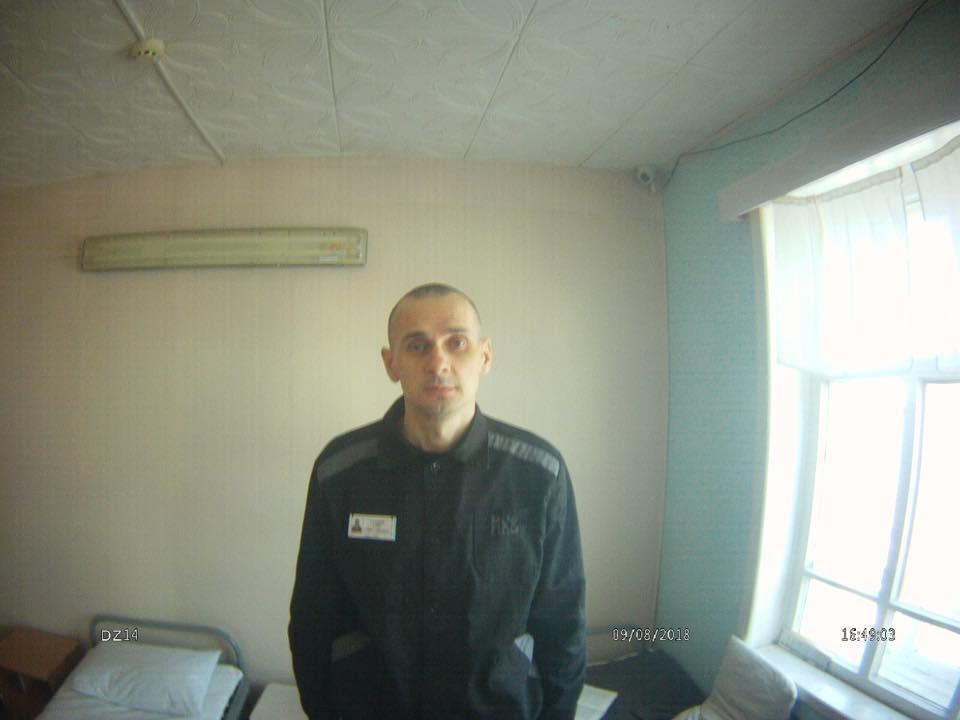 Oleh Sentsov / facebook.com/denisovaombudsman
The prisoner swap between Russia and Ukraine may take place on August 7, according to Russian media.
Read alsoMH17 case: Release of "person of interest" Tsemakh in Kyiv not to stop probe – Dutch investigators
The swap list includes 24 sailors captured by Russia in the Kerch Strait, and 11 more convicts, including Ukrainian film director Oleh Sentsov, Russia's Interfax news outlet reported on September 6, referring to one of its sources.
Initially, Moscow and Kyiv agreed on an exchange of held persons under the 35-for-35 formula. But it may be changed and negotiations will continue until September 7.
The extradition of the Kremlin's hostages Stanislav Klykh and Mykola Karpiuk to Ukraine remains uncertain. Russian President Vladimir Putin earlier said at a meeting with Ukrainian MP Viktor Medvedchuk he had a "special position" on this issue.
According to a source, the Ukrainian side was about to extradite ex-editor-in-chief of RIA Novosti's Ukraine office Kirill Vyshinsky accused of treason, Volodymyr Tsemakh, a suspect in the criminal investigation related to the downing of flight MH17, as well as former servicemen of the Armed Forces of Ukraine Maksim Odintsov and Alexander Baranov convicted of high treason and desertion.
Earlier, Putin said the Ukrainian and Russian authorities would announce soon the decisions taken on the swap of held persons.